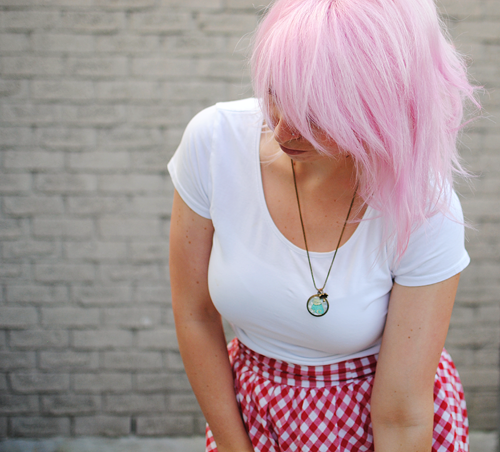 Yes! I dyed my hair pink!! I have been waiting to do this for months. I wanted white hair for the wedding so I held on to my pink dye until Monday evening. I love it.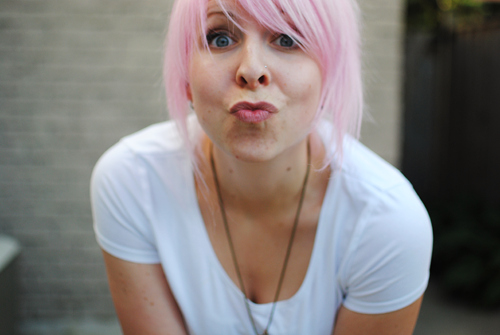 It was super windy out yesterday and I learned that this skirt is not the best thing to wear when it is breezy. Any time I went outside I had to walk around like this...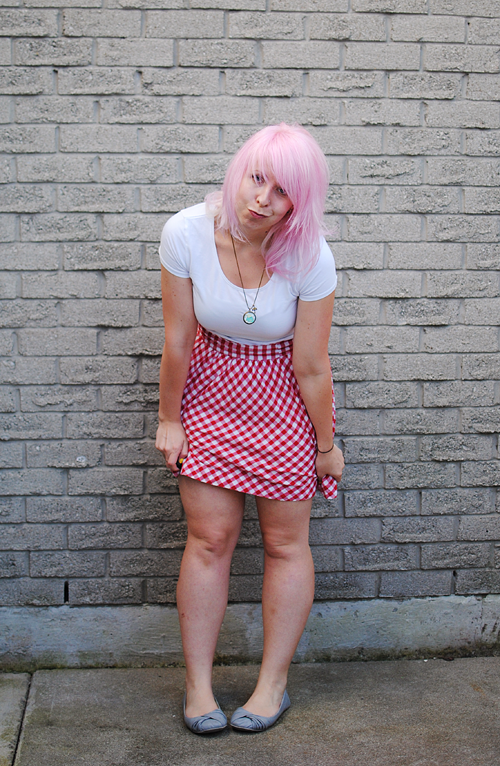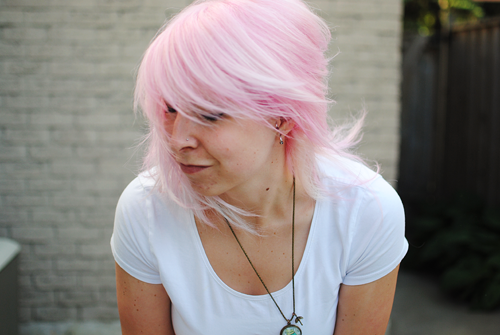 shirt - H&M
skirt - Forever 21
I'm already trying to decide if I want to do it pink again next time or try another pastel colour. What do you think?
♥elycia