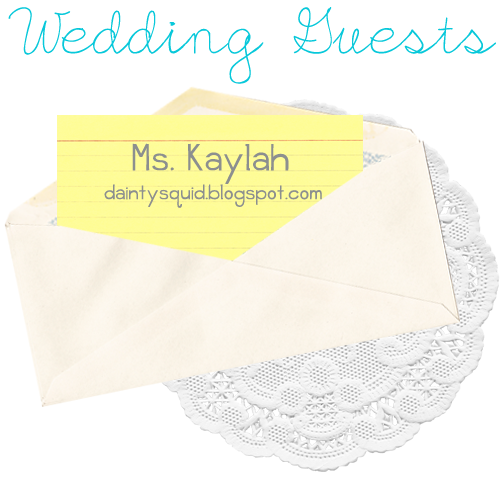 Kaylah
is one of my absolute favourite people and I am so happy to have her as a Wedding Guest today. Ivan and I had the pleasure of meeting Kaylah and Kevin back in May and we are so excited to see them again in July! And yes, Kaylah and Kevin are as awesome as you think they are...maybe even more so!
_______________________________________
Hi Everyone! I'm Kaylah and I blog over at
The Dainty Squid
. I'm so excited Elycia (my
real life
friend, I will brag about this until the cows come home!) asked me to do a guest post while she's busy doing wedding things!
Today I'm going to be sharing with you one of my new favorite recipes that is absolutely perfect for this gorgeous summer weather! Banana, Peanut Butter and Chocolate (the holy trifecta of treats!) Vegan Ice Cream. It's one of the easiest recipes you could ever make, you only need 5 ingredients, a blender and your freezer!
Banana, Peanut Butter & Chocolate Vegan Ice Cream!
2 bananas* (of average size)
4 tablespoons cocoa powder
4 generous tablespoons peanut butter
5 tablespoons sugar
6 tablespoons soy milk
Put all ingredients in the blender and mix until they become a smoothie like texture. Pour into a plastic container with lid and place in freezer. Check on and stir hourly until it becomes the perfect texture, which is completely at your discretion. You can eat it like a milkshake after about 2 hours, devour it like ice cream after 5 or 6 hours or just drink it straight out of the blender!
*a note about bananas - yellow bananas with few to no spots are preferable, spotty bananas work just as well!
_______________________________________
This looks so amazing and I am so anxious to make some! Thank you so much Kaylah, you are the best!
♥elycia