First, thank you all for your great
questions
! I am looking forward to answering them all in a few posts and also using some for a FAQs page! hooray! Now onto my outfit ;)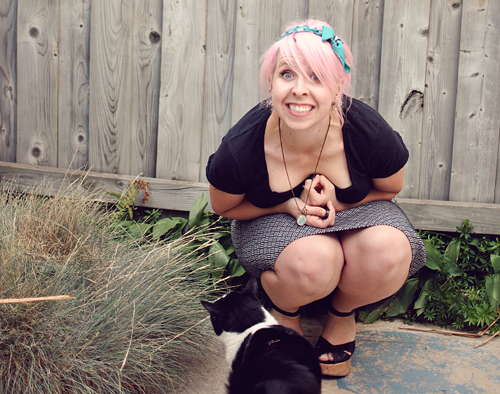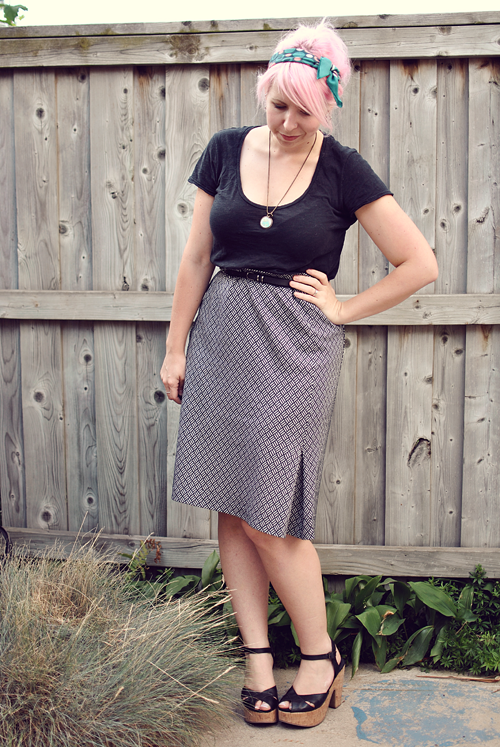 scarf - thrifted
shirt - Levi's
belt - came with another dress
skirt - thrifted
I feel like I take photos in this skirt a lot (
see
and
see again
). I really like it, although it is a smidge too big and therefore gets kind of bunchy. I can deal with a bit of bunching though. I scored this skirt in my early days of high school thrifting and it has made it through several closet clean outs.
Also, I am pretty obsessed with
these shoes
.
We have been giving the kitties a lot of highly supervised backyard play time. They love it out there so much. Their favourite thing to do is roll around on the cement. So adorable. Farva gets very annoyed when we don't let him outside. Last night he screamed at the door anytime we went near it. Sorry buddy, you will never be an outdoor cat!
I am very excited to cross tons of things of my (yet-to-be-made) to-do list tomorrow! I hope everyone is having a lovely evening!
♥elycia