Ivan and I are in house hunting mode at the moment and along with that comes my favourite part...hunting for things to fill the house with! Last week Ivan was a thrift hero and discovered these lovely pieces.
A whole set of Pyrex mixing bowls in pretty much perfect condition! I love this Spring Blossom pattern too! Oh yes, it was an exciting evening.
On the weekend we went to a Antique/Flea Market and came away with these...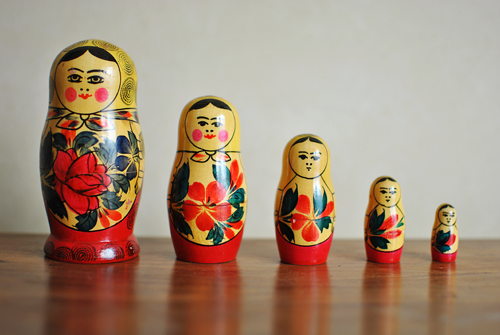 I am so in love. I paid a little more than I would have liked too but I did get them for 50% off so I can't complain too much. I have been looking for a reasonably priced set of nesting dolls for so long! I was pretty pumped to find these ones. They are so adorable.
And, I found a new Polaroid Spectra camera. Just before the wedding my uncle gave me a huge stash of Spectra film and his camera...
...but then when we were visiting
Kaylah
and Kevin, my camera just decided to stop working! Didn't it know we had big plans for that film! Anyways, I needed a replacement camera and I just found one on Sunday!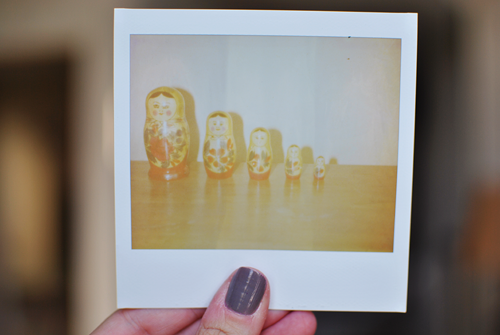 As you can see from the photo, this pack of film doesn't have the best colour. But some of the other packs he had turned out looking like new! I'm crossing my fingers for more great packs. (Although I do kind of like this washed out look as well).
Have you made any exciting finds lately?
♥elycia