As I mentioned, one week ago today was
Ivan's birthday
. Earlier in the week Ivan's mom had us over for a birthday dinner and got this...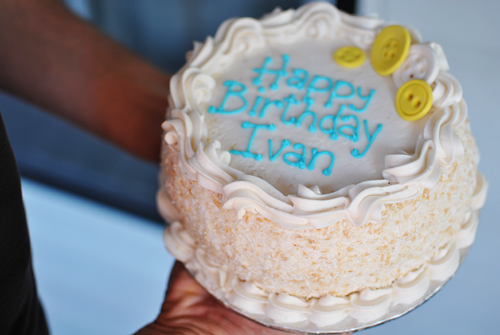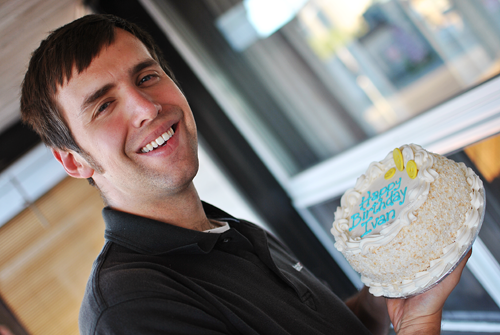 It was a super delicious vegan carrot cake from
Cake & Loaf
. Nickey even used buttons like she did on our wedding cake! So adorable. And seriously, this cake was so yummy. I can't even...*drool*...ok, I need to stop talking about this.
Luckily today we are on our way to the 'soft' opening (family & friends only) of
Cake & Loaf
bakery so I will be able to get my vegan baked goods fix shortly. I'm not 100% sure of when the grand opening is but I believe it is sometime in September. If you live in Hamilton (or will be visiting) the bakery is on Dundurn and Homewood. Pop by once they are open (and tell them elycia sent you).
♥elycia
ps. oh yeah, here are some instax photos of the birthday boy on his birthday :)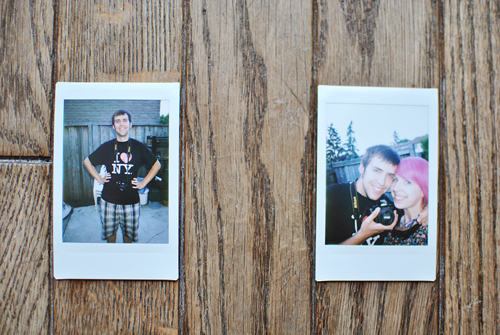 cute!