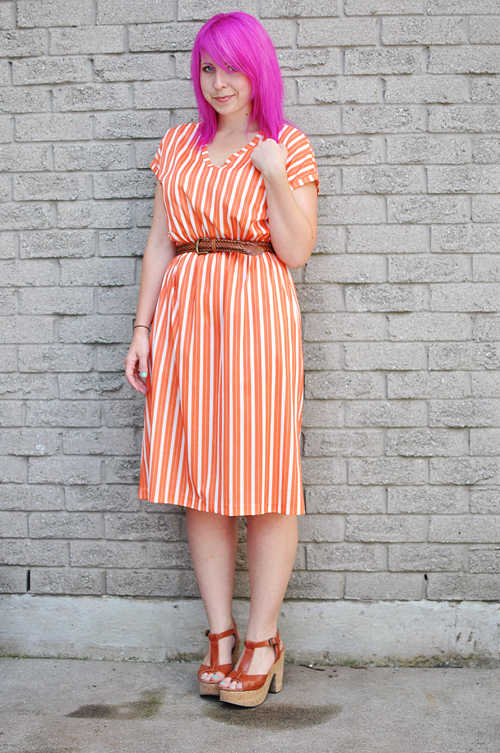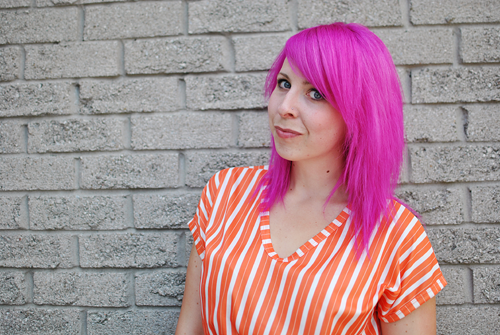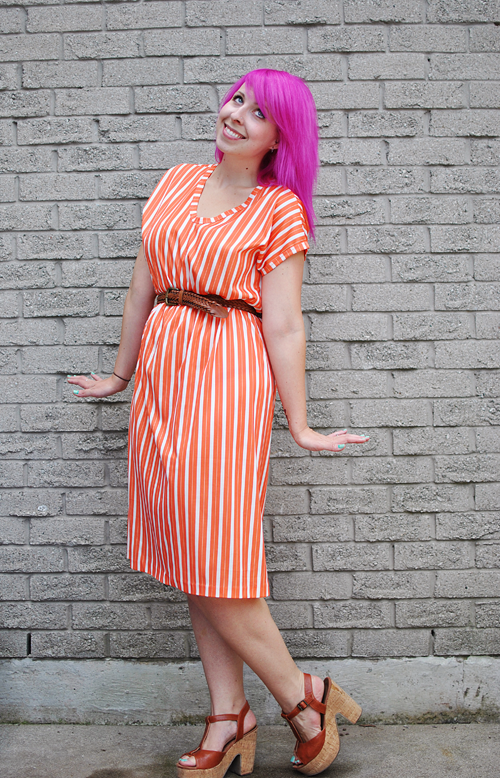 dress - vintage
belt - thrifted
I am so in love with the combo of orange and pink. I wore this to a family reunion and I had to ask Ivan if I looked too bright and crazy; he said no, for the record. I feel like yellow shoes may have made this outfit perfect! Although I am pretty obsessed with the shoes I am wearing, as you may have noticed. Also, I think I need a new belt. I have been wearing this one like crazy!
As a special treat...
Everyone loves cute kitties, right? Farva looks like he's about to go flying but I can assure you I didn't throw him! No Farvas were harmed in the making of this outfit post.
♥elycia