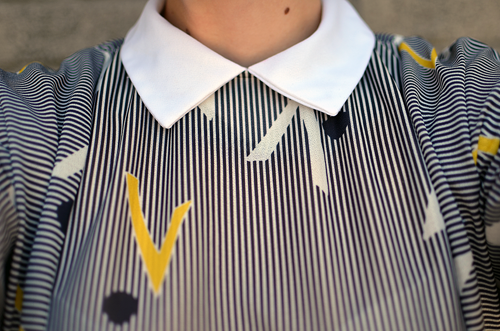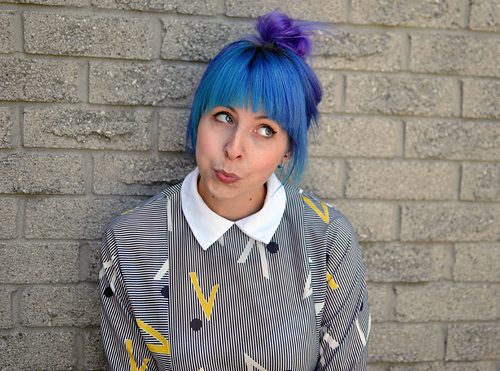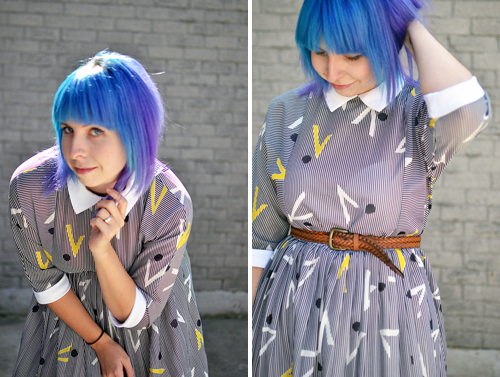 dress - thrifted
belt - thrifted
tights - mall store (?)
It is no secret that I love Blowfish shoes. These ones might just be my favourite pair ever. I love the slightly pointed toe and the colour is perfect! I kind of want one of each colour.
I wasn't 100% sure about this dress when I got it. I liked the collar but it felt a little too high. I had planned to make it into a skirt but thought I would give it a chance as is. I actually kind of love it! I think next time I will put some sort of bow near the neck for extra cuteness!
Do you ever buy things you aren't 100% sold on and then come to really love them?
♥elycia