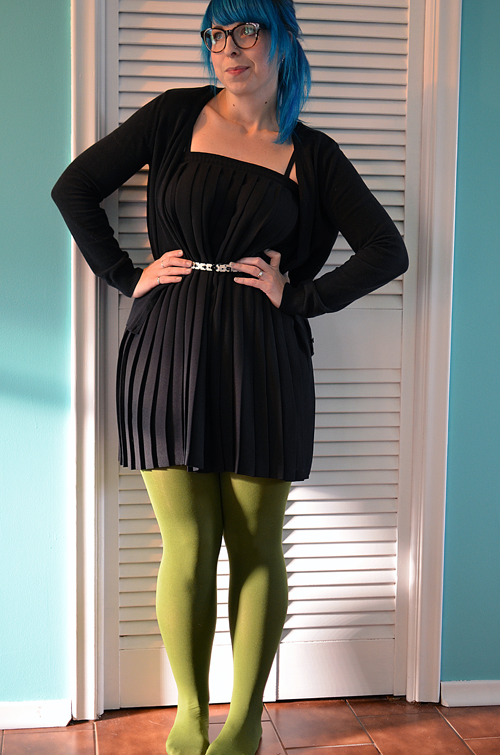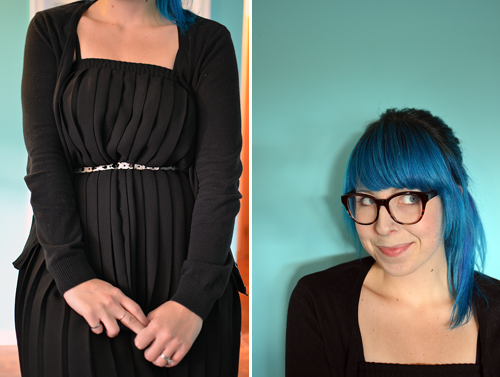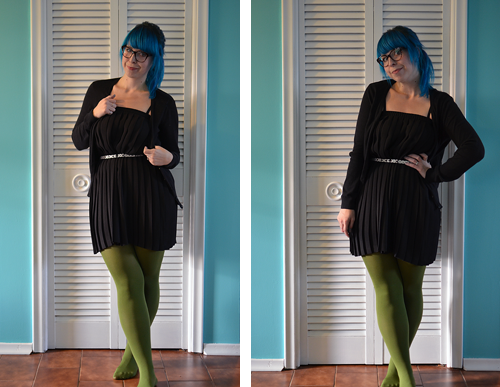 cardigan - H&M
dress - thrifted skirt worn as a dress
belt - from another dress
tights - c/o
We Love Colors
On Friday I decided my hair needed a bit of brightening. I really liked the faded blue and purple but the blue was starting to look a smidge grey. I am very undecided about what I want to do with my hair at the moment. I want to give it a break from bleaching but I love having bright hair so much! One thing I'm thinking of doing is dying the top layer something close to my natural colour and then keeping the bottom fun colours. That way my roots won't be so noticeable. Oh, what difficult decisions ;)
See that closet behind me? When we moved in it was a yucky brown colour so we decided it needed a makeover. I painted it white and I love it!! We are making small changes all the time to make the house prettier and more 'us'.
I hope you all are having a great day!
♥elycia
ps. Don't forget to
enter the giveaway
! I will announce the winner tonight.