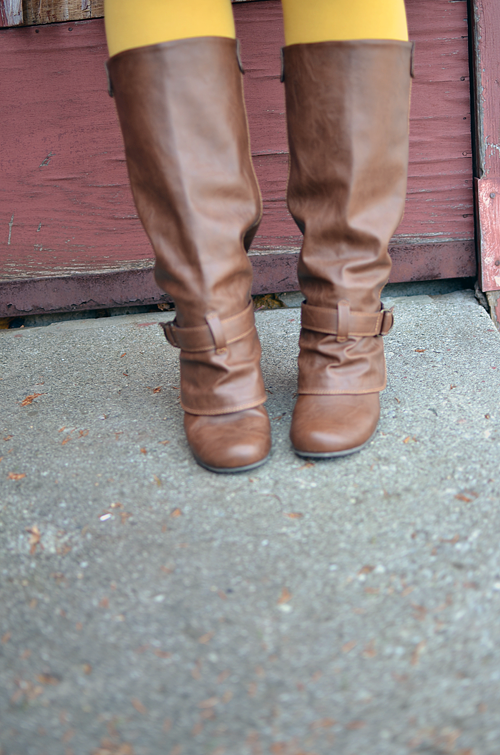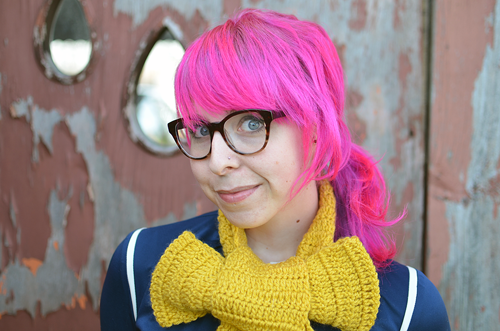 jacket - Old Navy
dress - vintage
belt - thrifted
tights - Urban Outfitters
I love, love, love my new scarf from
Button Hook
so much! It is the perfect colour and how adorable is it that you can tie it in a bow? Keep your eyes peeled for a giveaway coming up super soon; you could win one for yourself :).
I got this dress from Ivan's great aunt and I love it. I wore it so much last winter but somehow it never made it into an outfit post. There is a cute little button detail at the top that you can't see in these photos so I guess it will have to make it's way into another outfit post!
Well, I'm off! I just got a call from my mom and she is swinging by for a visit so I better get ready! Have a great day!
♥elycia