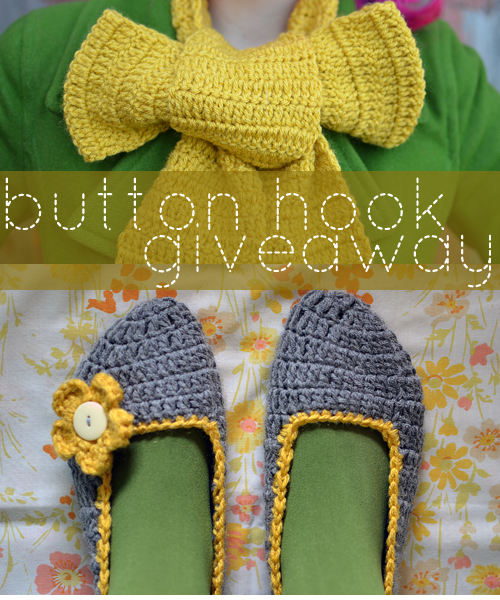 Hello friends!
The lovely
Jessica
from
Button Hook
is hosting this giveaway and I am so excited to share it with you. As you saw from my
outfit post yesterday
I love my bow scarf so much.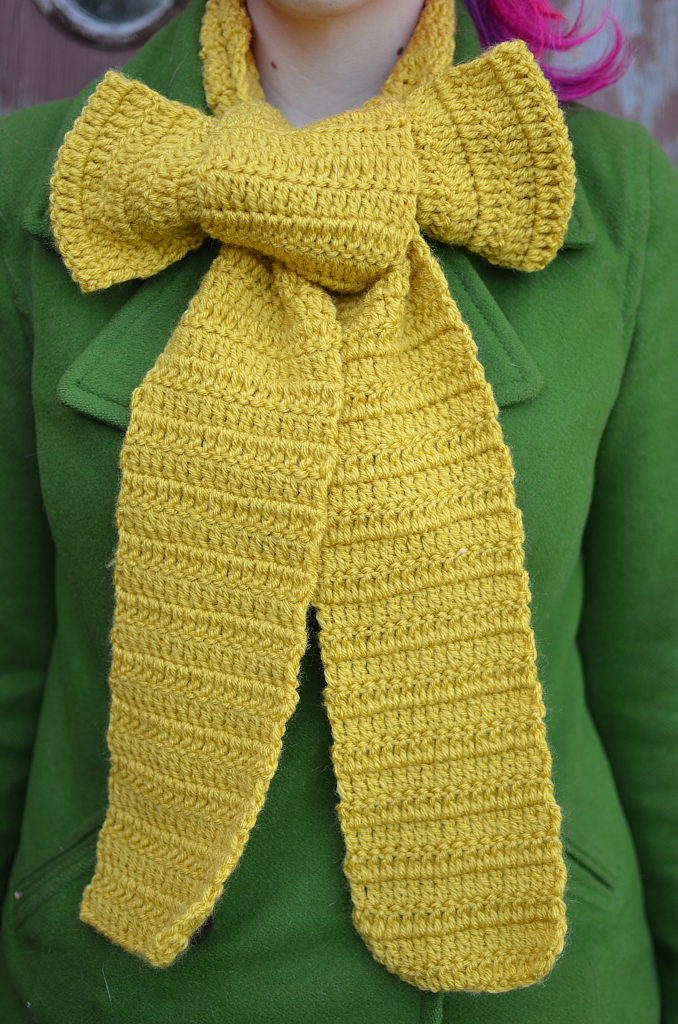 Jessica also sent me the cutest pair of slippers ever! I let her choose the colours for both pieces and she chose perfect colours.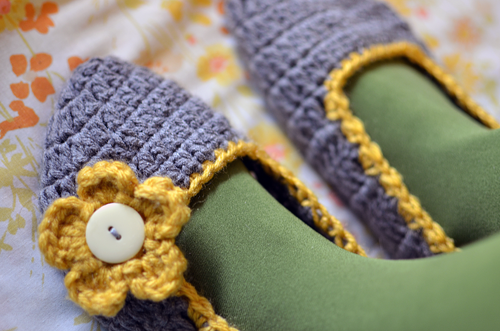 EDIT:
Here is Jessica to tell you a bit about herself...
Hello everyone. My name is Jessica. I have a blog and Etsy shop where I sell my crochet goods. I started to crochet because I needed a hobby while my husband watched football on the weekends. I love watching football but I knew I could be doing something productive at the same time (hence the 'ButtonHook' name - it's a receiver's move in football). Crocheting has also got me through some tough times in my life. It's a relaxing thing to do. So that's how it all began, and my hands haven't stopped since!
What's up for grabs:
A scarf and a pair of slippers in the colours of your choice!
How to enter:
*leave some way of getting in touch with you if you win*
Pop by Jessica's Etsy shop
Button Hook
and tell me what colours you think you would choose if you won!
Additional entries:
*please leave a separate comment for each*
1. Visit
Jessica's blog
and say hello! Become a follower and leave a comment letting me know you did.
2. Like
Button Hook on Facebook
and leave a comment letting me know you did.
3. Spread the work about this giveaway. If you use twitter, make sure you include @loveelycia in the tweet.
I will announce the winner of the giveaway on
November 29th!
Good luck :)
♥elycia