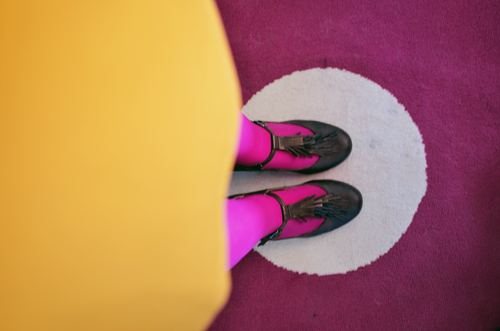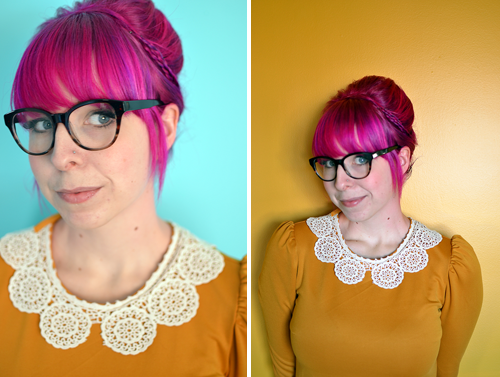 glasses - Warby Parker (
Tenley
)
dress -
Gourd Garden Dress
from
ModCloth
purse - thrifted
tights - c/o
We Love Colors
shoes -
ModCloth
Thank you all so much for your sweet comments on my video :) I am so so excited to start this new chapter and I will definitely be keeping you updated on my adventures!
We went to a wedding yesterday and I was so excited to finally wear this dress. It was super comfy and really fun to wear. It will definitely be thrown into high rotation in my wardrobe now that it has been used for it's initial purpose.
It was tough to decide which colour tights to wear with this outfit. This colour yellow looks so good with dark purple (I think so anyways) and I almost wore that. Brown was also in the mix. With the help of my husband (and stylist, hehe) Ivan, I settled on the pink tights because they matched my hair perfectly and I thought it looked super fun.
Here is a silly little photo of Ivan and I from the wedding.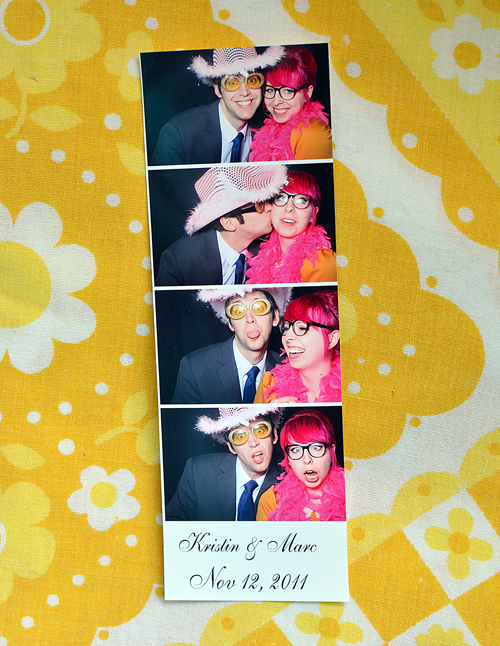 They had a photobooth! So fun!
♥elycia
ps. You may have noticed my hair is pink! At first I missed my blue and didn't love it but now I think it is pretty. There are little bits of purple hanging around in there which I love.