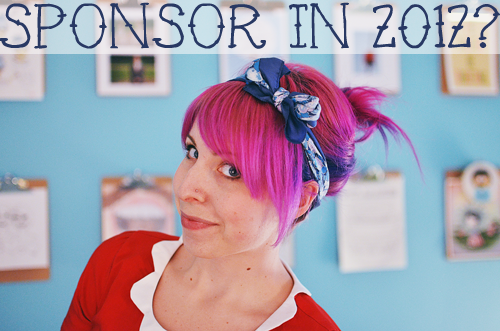 I seriously can't believe that it is already almost 2012! Yikes! 2011 was a really great year for me and I have a feeling that 2012 is going to be even more amazing. I have tons of plans for my little blog this year as well as some other super exciting things that I can't quite mention yet! (Don't you hate that?) Not to mention the fact that 12 is my favourite number...so really, how could this year get any better?
If you are interested in sponsoring for January I would love to chat! Email me at loveelycia[at]gmail[dot]com to reserve a spot (small, medium and large available) or visit my
sponsor page
for more info.
Can you feel my excitement about this year!? I sure hope so!
♥elycia