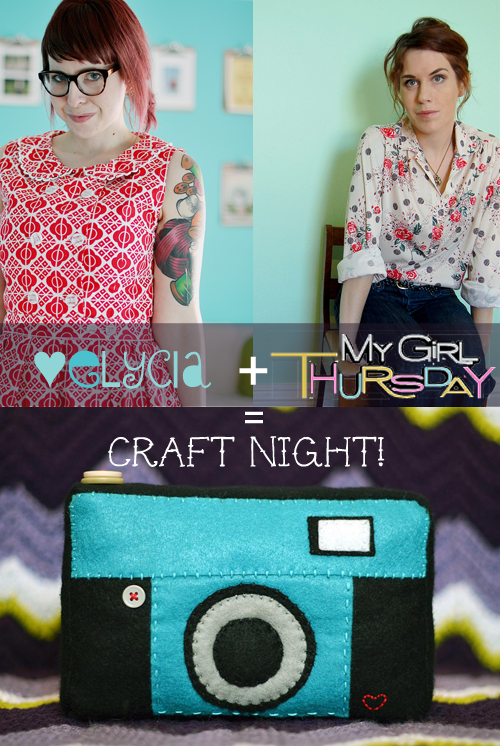 Here it is folks...the pattern you will need for the craft tonight (
page one
&
page two
) You can choose to print it or just be a rebel like me and wing it. If you do print it, it will fit nicely on a standard 8.5"x11" sheet of paper.
Here is the link to the
UStream channel
so you can join us. Also, if you guys/gals want to chat about what's going on in the craft night on twitter use the hashtag #craftnight. We are super pumped! Hope to see you all soon!
Oh yeah, did we mention that the dress code is business casual? ;) Hurry! Go change!
♥elycia