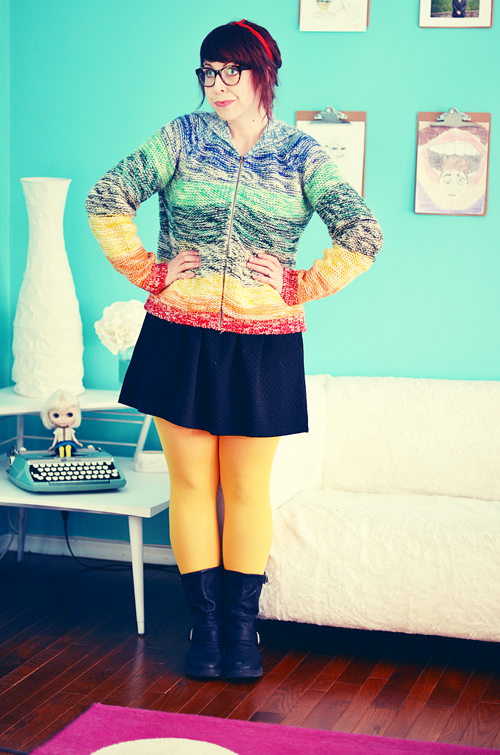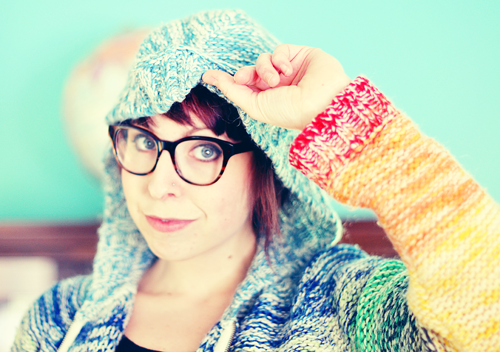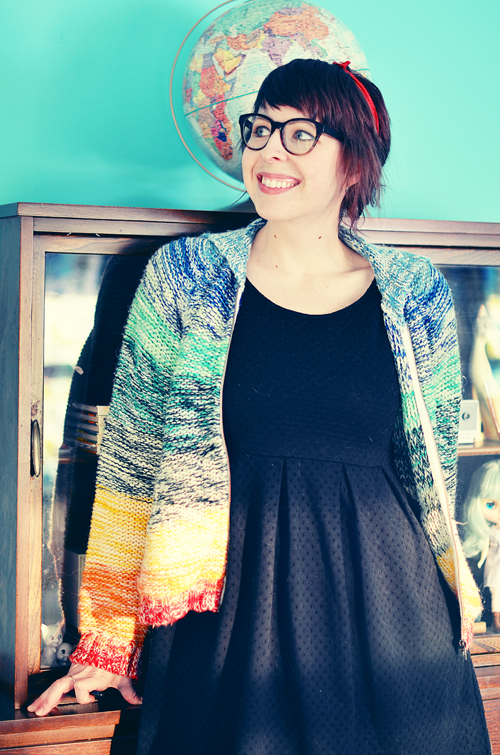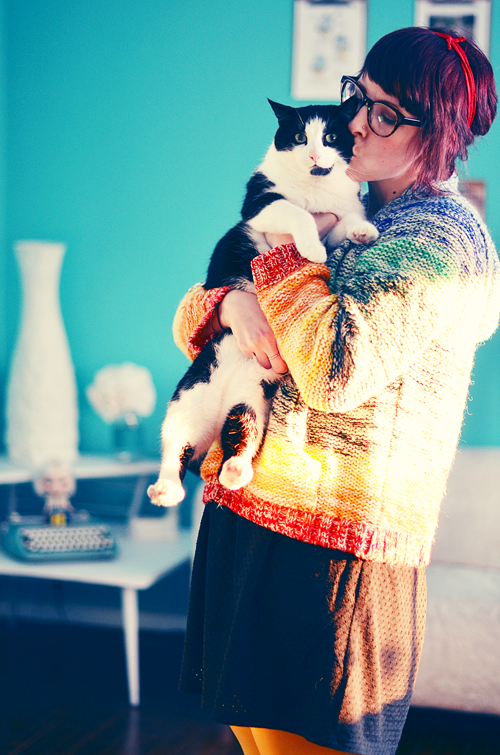 dress ::
ModCloth
sweater :: Free People (from about 14 years ago...yikes!)
tights :: Urban Outfitters
You may be asking yourself "Is she serious with this sweater?" Let me answer that by saying, yes. Yes I am completely serious. I have had this sweater since at least Grade 9, I may have even got it earlier than that, I can't remember. I wore it so much in Grade 9, it was my favourite. Since then it has been one of those things that I never planned on wearing again but just couldn't get rid of. Well guess what? I did end up wearing it again. See? Sometimes I surprise even myself! Have you guys ever done this? Fun fact...you know the show What Not to Wear? One of the people who they were making over had this same sweater! My friends and I thought it was hilarious that I had the same one.
Ok so, that's my story. I hope everyone is having a good day!
♥elycia