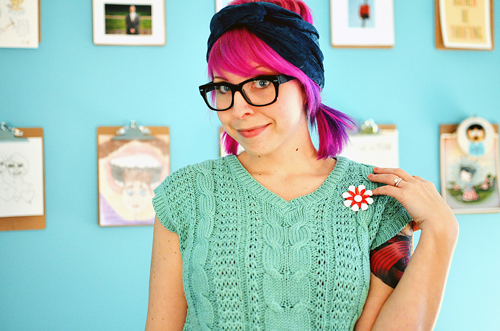 So once upon a time I stumbled across a blog that I have since come to love. It was the blog of the lovely
Amy Morby
(my all time favourite name to say). Amy was doing a little Pay it Forward thing and I signed up. Way back in 2011 Amy sent me this super pretty turban headband that I'm wearing in these photos, I love it! Now...I just found
that post on Amy's blog
and noticed that, um, ahem, it was called Pay it Forward 2011. So I guess I'm a little late but whatever! Let's keep the fun going into 2012.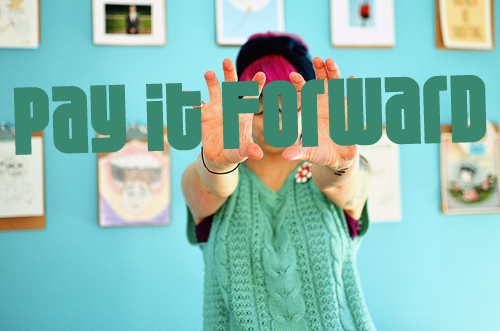 So here's the deal...be one of the first 5 people to leave a comment with your email address/some way to get in touch with you and I will make you something and send it to you! Once you receive your gift from me you can continue this on your own blog!
I have made it one of my goals this year to make more things (more on that later) and I am super excited to include making things for other people into that.
♥elycia