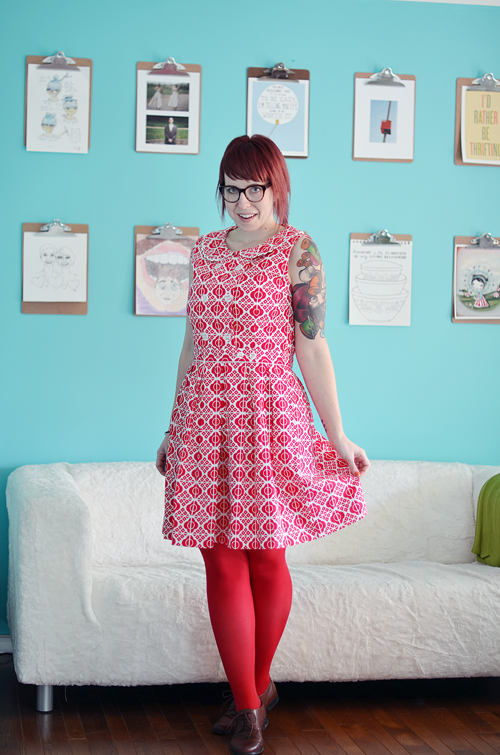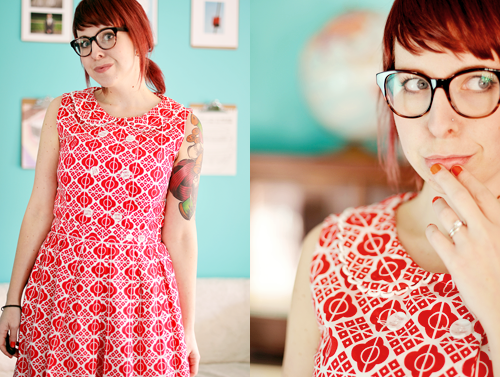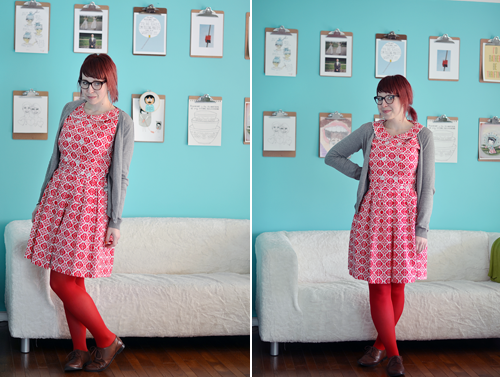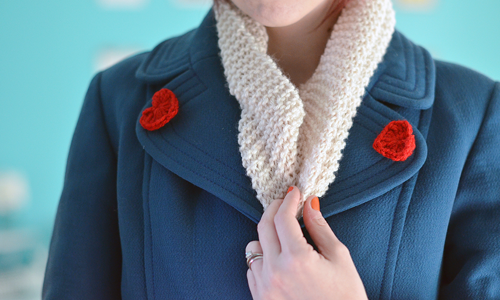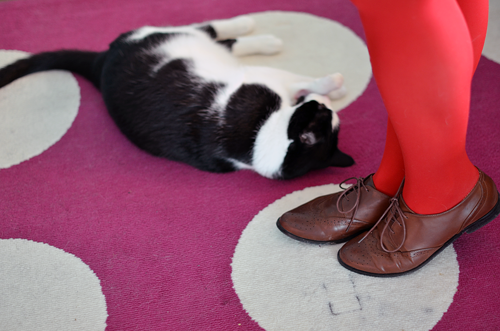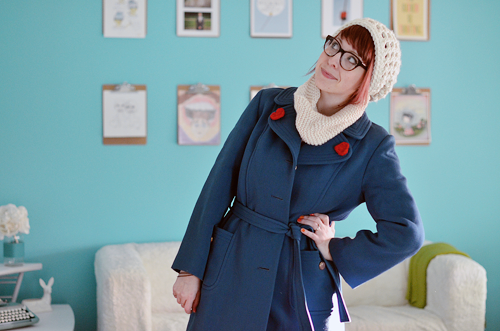 cowl :: gift from my friend
Carly
coat :: thrifted
dress ::
Red-y for Tea Dress
c/o ModCloth
cardigan :: H&M
tights :: mall
shoes :: Forever 21
So, let me first address the fact that I am wearing winter clothes inside. Last time I took outfit photos outside I got my second cold of the season! Now I am a little paranoid about getting another cold so I got all bundled up and stayed indoors for the photos. This is however my favourite cold day ensemble so consider this a reenactment of the last time I went outside. This coat is so warm and the hat that
Julie
sent me is my absolute favourite hat that i've ever owned! Extra bonus that the cute cowl that Carly sent me matches!
I am totally in love with this dress. I wore it on New Years Eve and a few times since then. It just feels so vintage-y and cute. Sometimes I really like wearing a lot of one colour, hence the red tights. I was debating red shoes and a red hair bow but decided I would save that for another day. I promise you that I have always made interesting fashion choices and I have a little bit of proof.
I shared this photo on Instagram earlier in the week but thought I would share it here as well so that you can see just how stylish I was as a child. Don't be fooled, I may look like a 35 year old business lady on casual day in the photo below but I am actually in Grade 3.
So many people who see this photo now tell me that I look like DJ Tanner from Full House. I *wish* someone had have said that to me as a child because I would have died of happiness. I loved DJ! Anyways, just a bonus photo with an extra serving of r-e-d.
♥elycia