Hi!
I feel like it has been a really long time since I have shared any peeks around our home. We had been at a bit of a standstill for awhile but lately I have been trying to get a few more things done. I recently started working on the dresser in our bedroom a bit and realized that I needed a bigger, prettier jewelry box. Last week I stumbled across this pretty pink one while thrifting.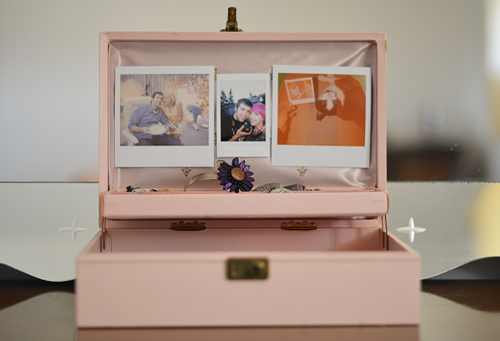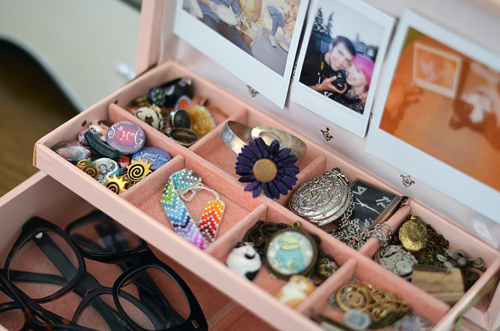 I love it and I love the fact that I can leave it open so I can easily see what I have.
I mentioned a while ago on Instagram that I finally did
Rachel's
suitcase makeover. I used my new favourite vintage sheet and I love the way it turned out and it is currently sitting on a side table in our room.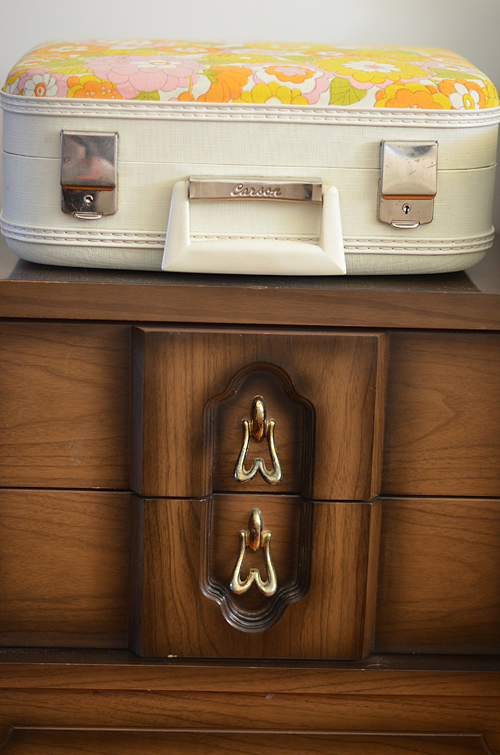 Of course I wasn't careful the first time I cut out the fabric for the suitcase so I used my little "oops" to make a background for a photo frame with instax pictures of Ivan and I.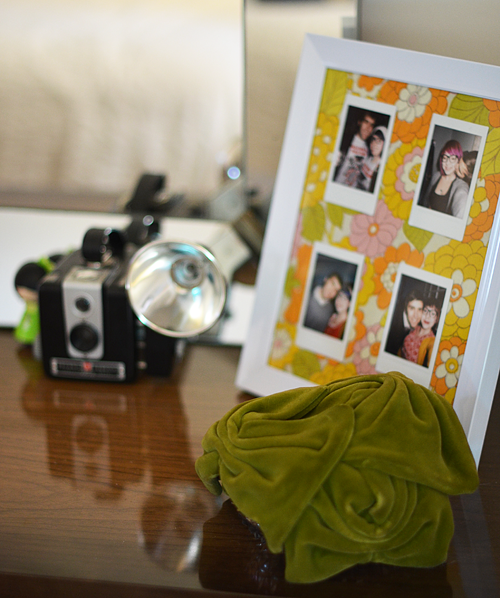 I have a really hard time just randomly choosing colours/decor for rooms in our house. I need to be inspired by something. I'm glad we waited on the bedroom because now that I have found my most favourite vintage fabric ever I am super excited about the colour scheme. I can't just sit down and plan what I want the room to be like. I need to be inspired by something (like a fabric) and then pick up little pieces here and there and search through what I already have to make a room I love. I'm pretty sure I get this quality from my mom. She was also into themes and colours and it totally rubbed off on me.
Are you this way with decorating or do you start with a vision and go from there? Or are you even into decorating?
♥elycia