I didn't do a photo an hour but I took a few shots of my day on Monday. I love doing that type of thing every once in a while. Not as structured as taking a photo every hour but still fun.
After
Chantilly's
visit Ivan & I got kind of hooked on Netflix. Here I am watching Clueless but our favourite thing to watch together is Degrassi Junior High!
Admiring my suitcase makeover in progress. I'm almost finished!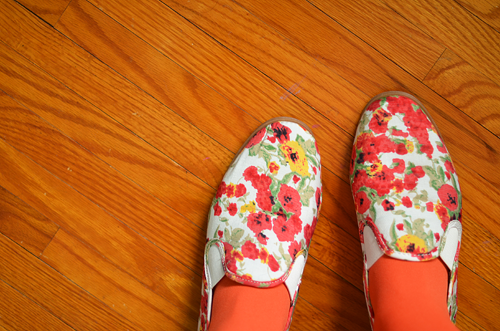 Comfiest Blowfish shoes ever. I am so tempted to keep them as inside shoes/slippers. But then I wouldn't be able to parade around outside with pretty flowery shoes. I'm sure I will wear them outside.
Peek at the wall in front of my desk. I think I might redo it, things are a little close together. I like it for now though.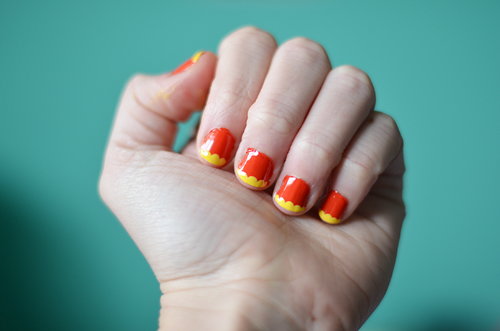 Nails!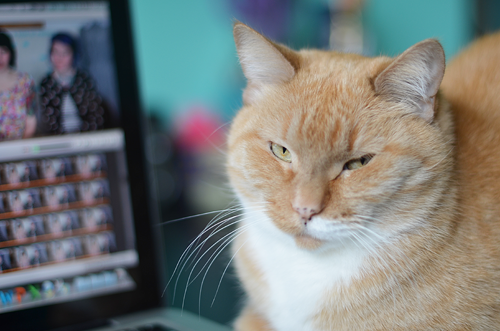 Vlog editing with a side of Mr. Diva Anakin. He left the room shortly after this photo was taken.
Today I had a hair appointment to start lightening my hair again. I know, I know, I said I wasn't going to do that but...I changed my mind. That's allowed, right? I hope you are all having a great day!
♥elycia