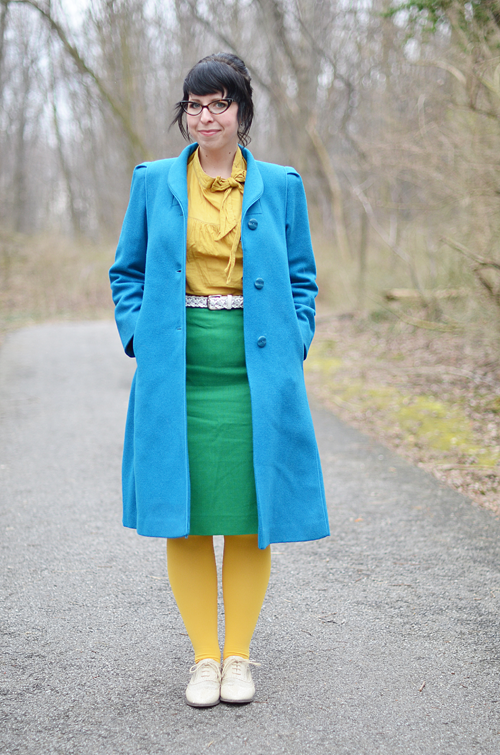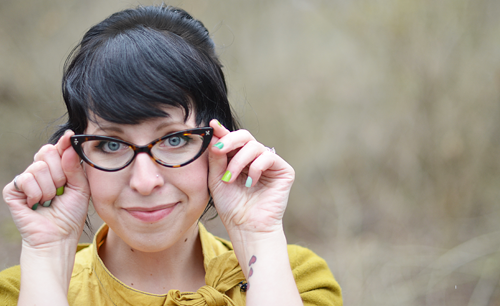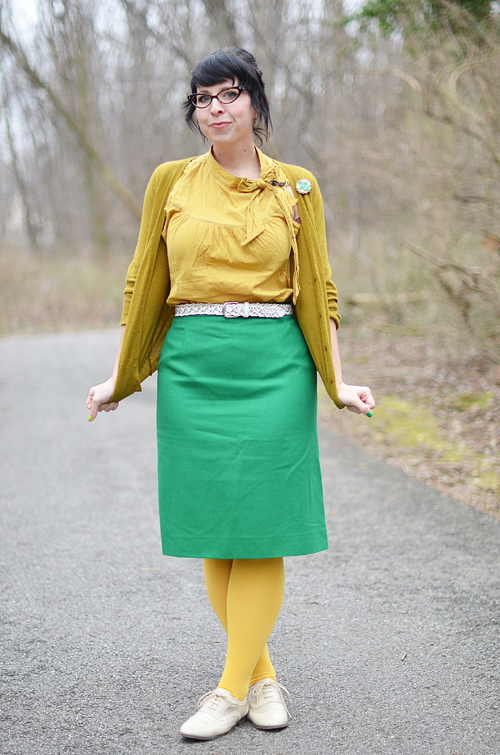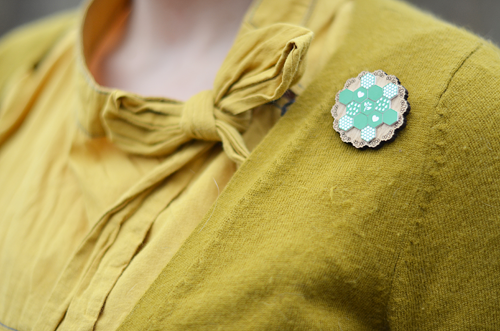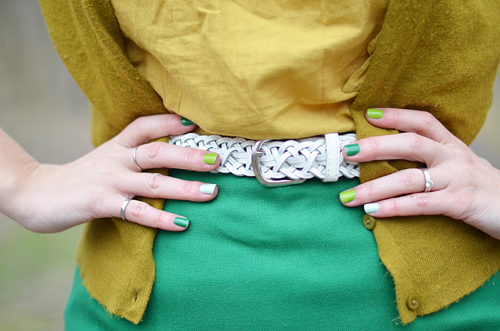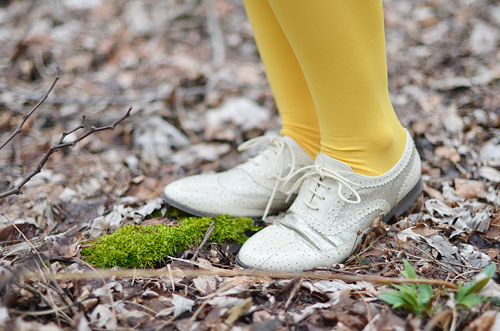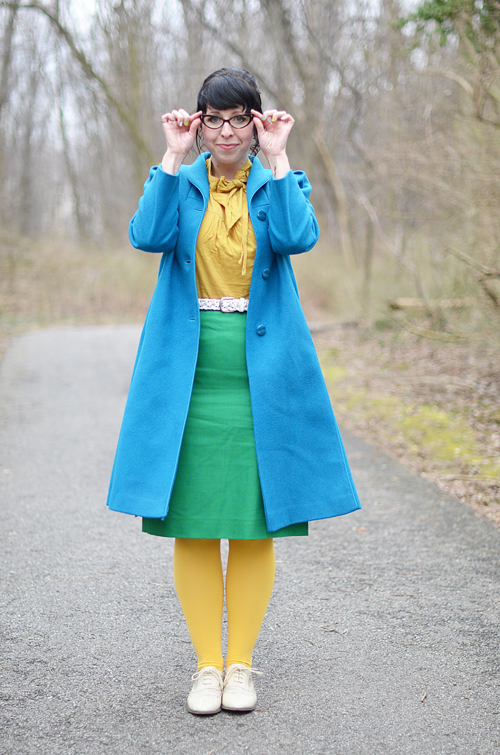 shirt :: Dainty June
cardigan :: Target
belt :: thrifted
skirt :: thrifted
coat :: thrifted
shoes :: F21
Happy St. Patrick's day! I actually wore this outfit when Ivan and I went to visit
Kaylah
and Kevin at the beginning of March but I just had to save it to post today. I go totally crazy for anything monochromatic so I just kept getting more and more excited as I pulled each green/yellow item out of my closet. Then I went and put on a blue coat. I do have a green coat but I thought that this blue coat (my new favourite coat) would look extra fancy with all the green and yellow. I may or may not have described this outfit as "off the hook". As in "We have unlimited juice? This party is going to be off the hook!"
I scored myself some glasses after
Rachele
talked about her new ones a while back. I totally mega copy catted her and even got the same ones. Whatever, I like cats...and cat eyed glasses. I am so happy with my new frames!
So you have anything planned for St. Patrick's Day? We most likely do not but I might talk Ivan into some at home green beer. So silly and fun!
♥elycia