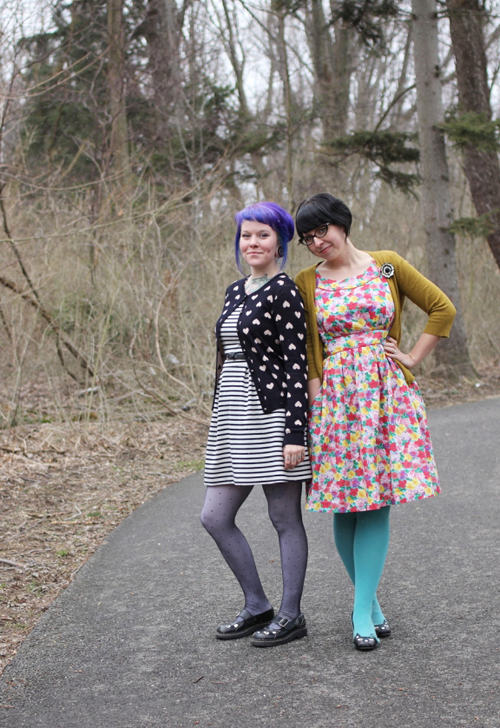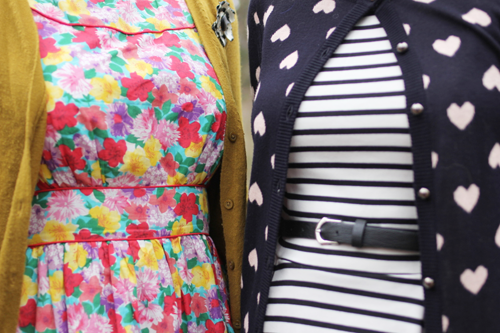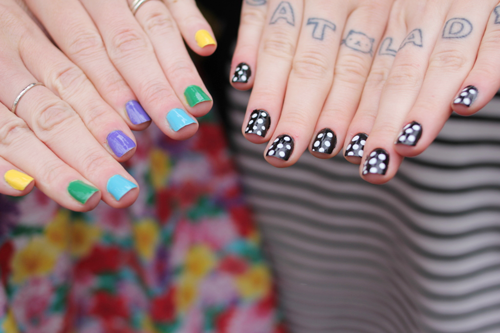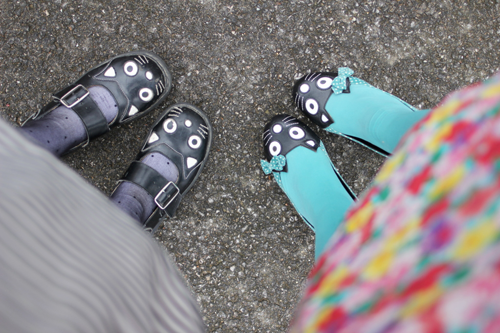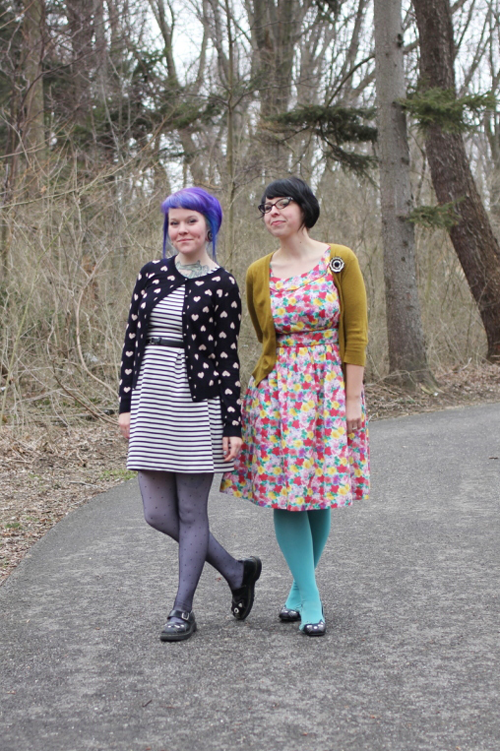 dress ::
Day after Day Dress in Garden
c/o ModCloth
cardigan :: Target
brooch :: thrifted
tights :: Urban Outfitters
*pop by
Kaylah's
blog to see her outfit details*
Kaylah
and I braved some pretty chilly temperatures to take these photos. It is funny to look back now and remember how cold we were because the weather has been absolutely beautiful and summer like lately. I love the way our outfits look
together again
and this shoot verified that taking outfit photos with a friend is twice as fun as taking them alone. And no, your eyes are not playing tricks on you...we are wearing matching cat shoes. I'm so happy to have a friend who doesn't think that cat shoes are ridiculous and who thinks that wearing them at the same time is a good idea. :D
For two people who are generally pretty skilled at jumping photos we sure managed to take a bunch of jump fail shots this time! This one isn't a mega fail like some of them but I think it is pretty funny.
Kaylah
and I will be back later with a little behind the scenes video. I'm so excited to share it!
♥elycia