I feel like it has been quite a while since the kitties have got any action over here. They are definitely one of my favourite things in the world and I love taking photos of them so here are a few of my favourites from the last while.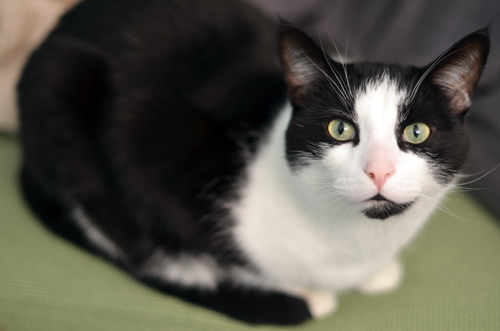 Farva was laying with Ivan while he was snoozing on the couch. It looked like he was guarding him!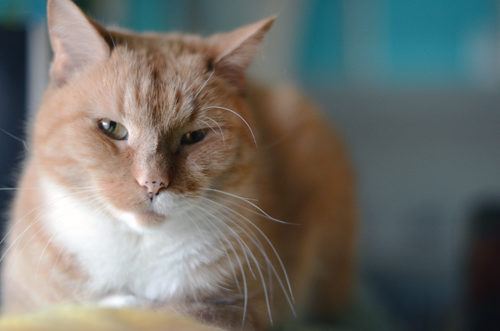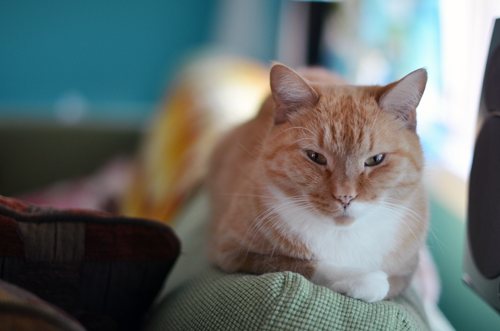 As I've mentioned a few times, Anakin has turned into a major diva when it comes to photos. He'll allow 1 or 2 with his diva face on and then he gets up and walks away.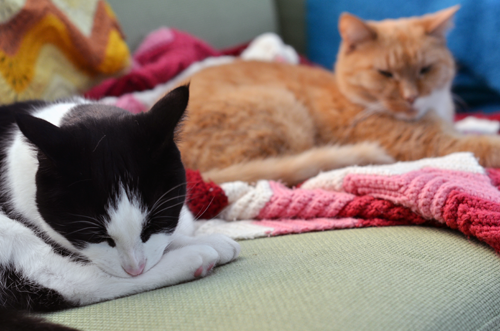 I love when my kitties sit together on the couch.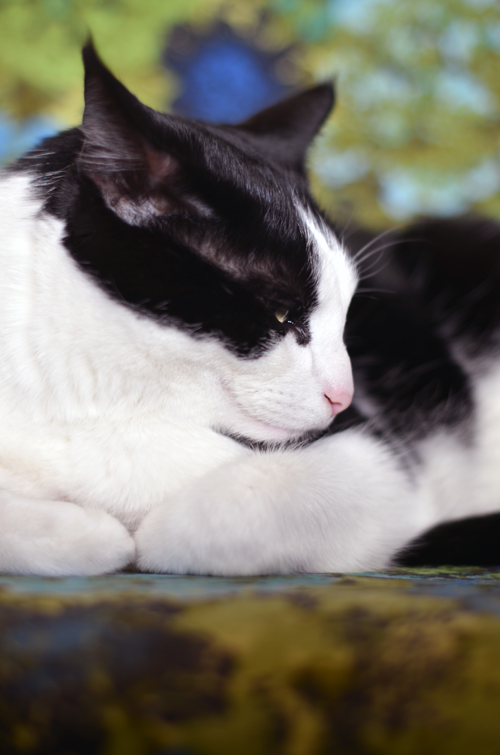 Farva has been a little bit brattier than usual lately. He has become obsessed with trying to steal food from people and jumping up on the table. It's probably because we are feeding him a little less so that he loses his little hanging tummy. When we have four people at the table he will keep trying to jump up until I get him his special chair so that he can sit and see what's going on on the table. It works every time! He is so silly. This is his special chair and it is my favourite to take pictures with as well.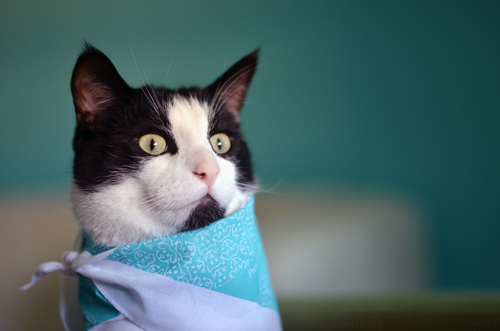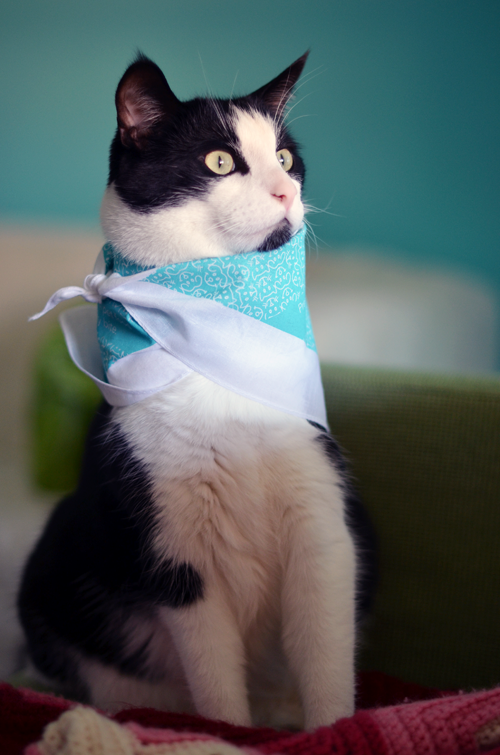 Another funny thing about Farva: he will wear anything you put on him and not try to take it off. I think it's because he likes to be fancy.
Kind of off topic but a funny cat related story. Has anyone seen the movie 'Future'? Well if you have you know the little cat voice that starts the movie. Ivan and I tried to watch it the other day and when the voice started I almost started crying. Then a few minutes into the movie where they go to get the cat from the shelter and the voice starts again saying completely adorable things, I started sobbing. We had to stop watching because I was too stressed out about what was going to happen to the cat.
The next day I went to the movies with friends and there was this part where I thought a dog was going to get hit by a car and I started crying. It didn't even come close to happening! I've always known I was a major wimp when it came to animals but I feel like it's getting even worse! I just love them so much.
♥elycia