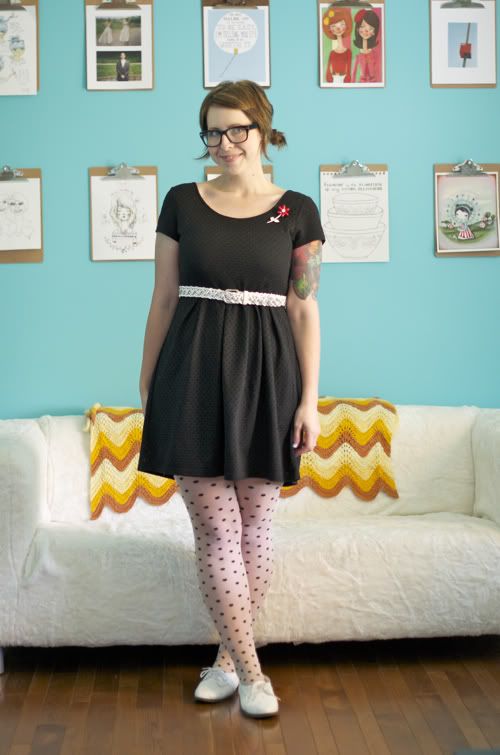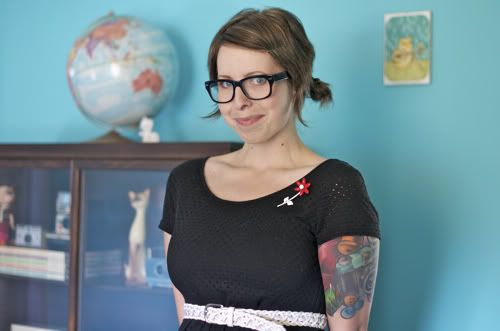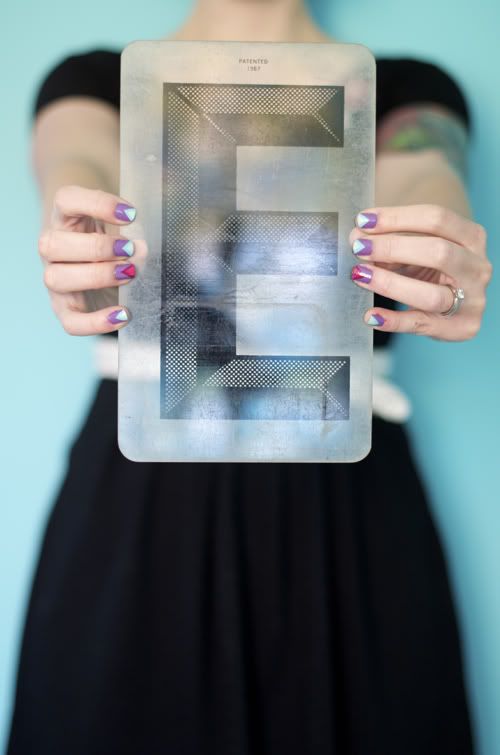 :: head to toe::
brooch :: thrifted
dress ::
Simply Sensational Dress
from
Modcloth
belt :: thrifted
tights ::
Jukebox Tights in the Twist
from Modcloth
shoes :: thrifted
I have worn this dress before in an outfit post but I didn't show you the back. It is one of my favourite parts of the dress. It goes low and it kind of reminds me of a ballet outfit. I took ballet for years but I stopped right before I got pointe shoes, which were the reason I wanted to start ballet in the first place. I used to look at this ballet book at my Grama's house when I was really little and admire the costumes and colours and wish that I was a ballerina. I wonder if my Grama still has that book? I should ask her!
Yesterday my mom came over and we spent almost the entire day in the garden. Our front garden was/still kind of is a jungle and we worked on ripping things out to get a fresh start. We aren't completely finished but it is starting to look so much better already. I have discovered that I actually really love gardening and can spend hours out there! That's a really good thing because there is still tons of work to do.
Today I have some fun blog stuff to do including responding the
this video
from my friend Kim!
♥elycia