Firstly, thank you to
Annika
for the clever 'Crafternoon' name. We obviously need people like you to name things like this for us.
Chantilly
and I are excited to announce our
second
craft along that will be happening this
Sunday April 29th at 4 pm EDT
on our
UStream channel
. Hopefully we chose a time that will work for our local and overseas friends, we would love it if you joined us! This time we will be making a
bike bag
for all of your travel biking needs. Isn't it awesome?! I can't wait to make one for myself!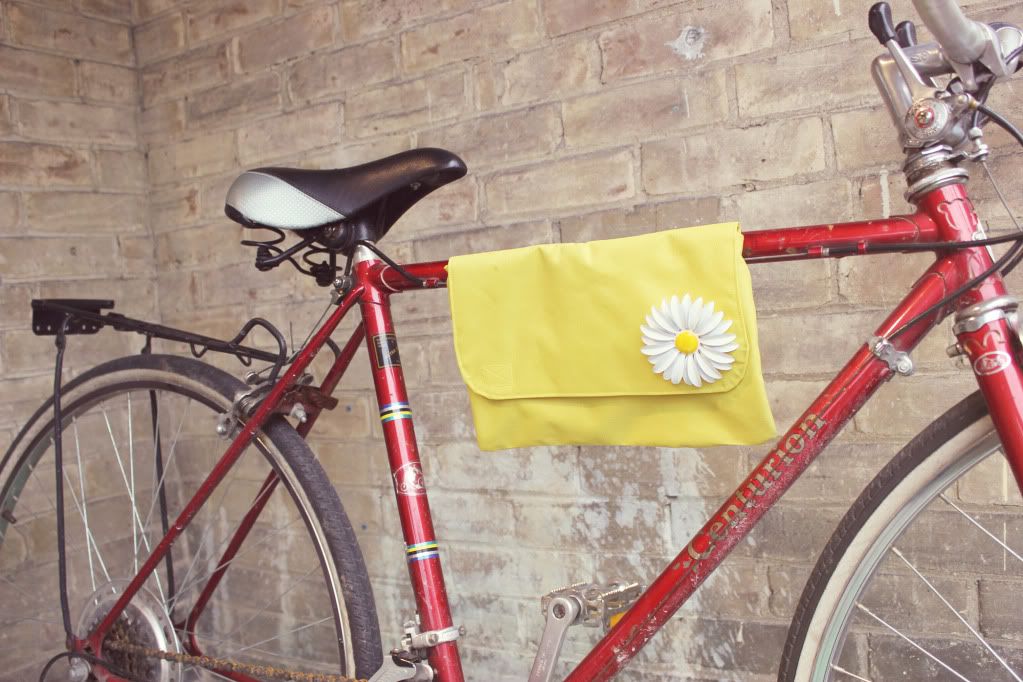 For this project you will need:
- 1 yard weather resistent or vinyl coated fabric (if you plan on doing lining with a different fabric buy - 1/2 y shell and 1/2 y lining)
- thread
- sewing machine
- 1/2 yard 3/4" velcro (heavy duty if you can find it)
- 3/4 yard 1" cotton webbing
We will be releasing the pattern you will need later in the week!
We had so much fun at our last craft party and I can't wait to do it again this time. Let us know if you think you'll be able to make it and we'll save you a virtual seat and assign you a virtual snack to bring. Ok, so, seating is not limited and unfortunately the technology required for internet snack sharing has not been mastered yet, I'm just trying to sound fancy.
♥elycia
PS. I'll be back later to announce the winner of the
Chantilly
(different Chantilly) prize pack giveaway so make sure you get your entries in if you would like a chance at winning!