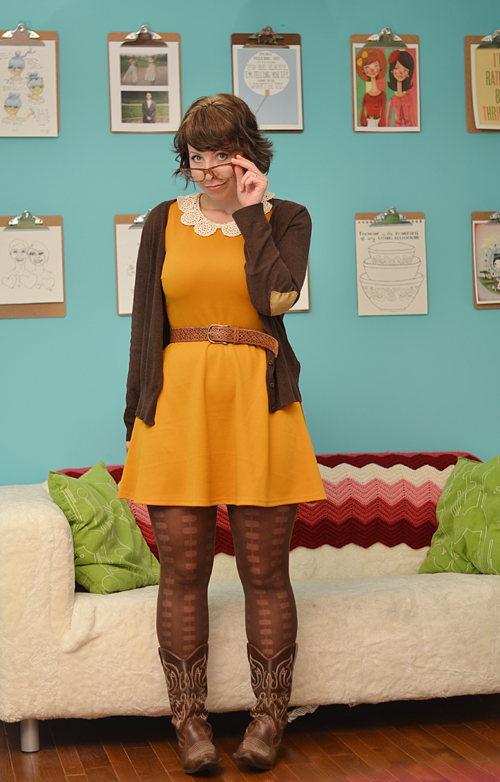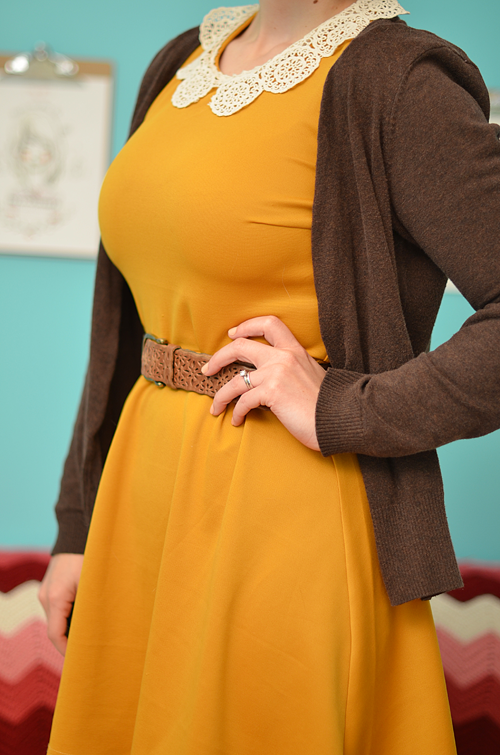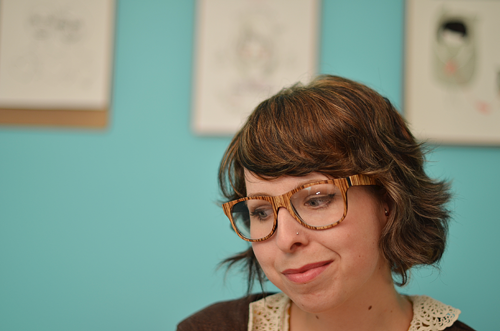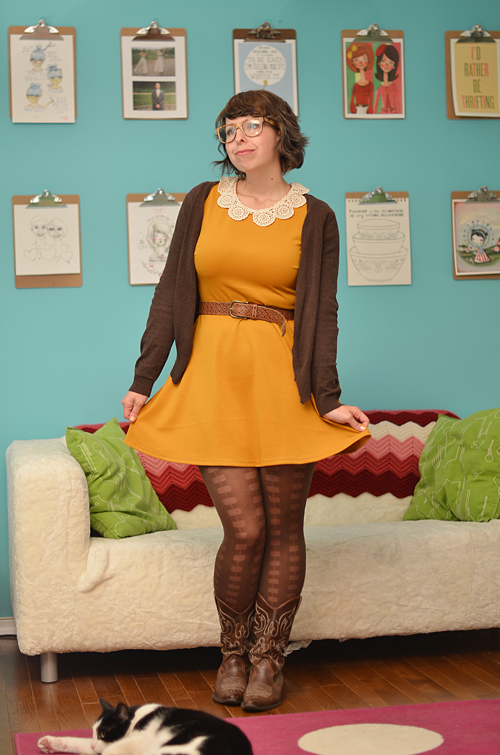 dress ::
Gourd Garden Dress
via ModCloth
cardigan :: H&M
belt :: thrifted
tights :: mall
boots :: thrifted
I am pretty crazy about my new Tumbleweeds glasses. Right now they just have phoney baloney lenses in them but I'm thinking of getting my prescription put in so that I can wear them for realsies.
I hardly ever wear these tights but I really love them. I guess I just feel like they are too busy to wear with most things. I don't remember where I picked them up though! Oh well, I love them with this outfit.
Oh, ya, don't mind that it looks like I'm balding in that top photo. Obviously my natural colour (roots) lightened a bit quicker than the black so it looks a little cookoo bananas. (anyone know what that is from?) I can deal with it for a while as long as I keep imagining myself with white hair again.
♥elycia