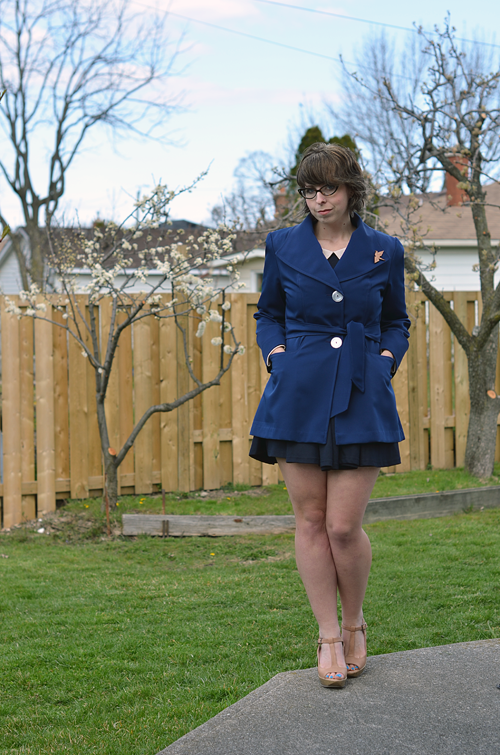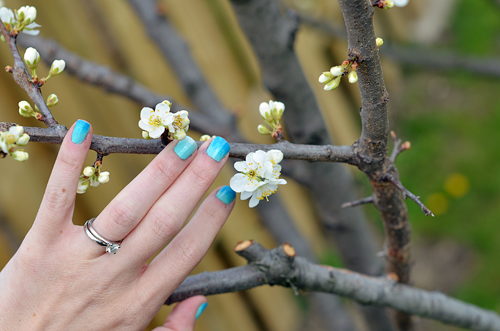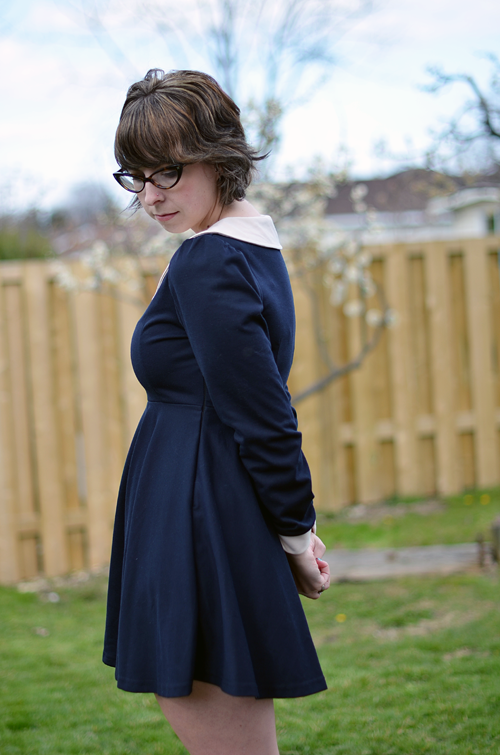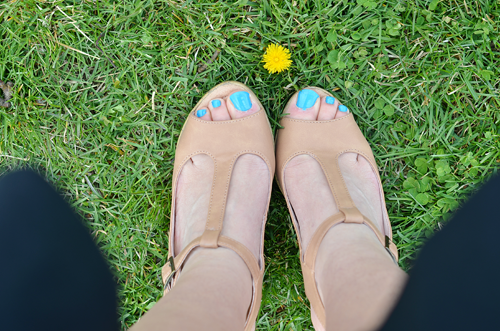 jacket :: thrifted
Oh man. I was having some bad luck taking these photos. For some reason I kept forgetting to charge my camera battery so I started taking these running on (almost) empty. I was having the worst focus problems ever (I blame the dying battery) and my camera was repeatedly more interested in the trees behind me than me. Actually, I don't blame it...I am pretty interested in our trees as well. After about 5 minutes of taking and then deleting blurry photos it died. Anyways, I charged it partially and got back to it. I was determined to take these outside because it was a nice day and the trees were looking pretty. Problems aside, I'm glad I took these outside in front of our fruit trees. To all of this you may be saying "stop being a dummy and just remember to charge your battery". Yeah, you're right. Just thought I'd give you the back story of these photos in case you can tell that I look extra non-smiley.
I thrifted my jacket a few weeks ago and I am still pretty excited about the collar and the shape. Oh, and the big buttons! I feel pretty fancy in it and it is the perfect weight for spring.
Today it is really warm out, I'm just hoping that the sun comes out a bit. I have plans to get out in the front garden and clean it up a little. Normally we do that stuff on the weekend but this weekend we went to visit
Kaylah
& Kevin as a surprise for Kevin's birthday. As usual we had so much fun and as usual I am worn out! Also, I wish we lived just a smidge closer so we could hang out more often!
♥elycia