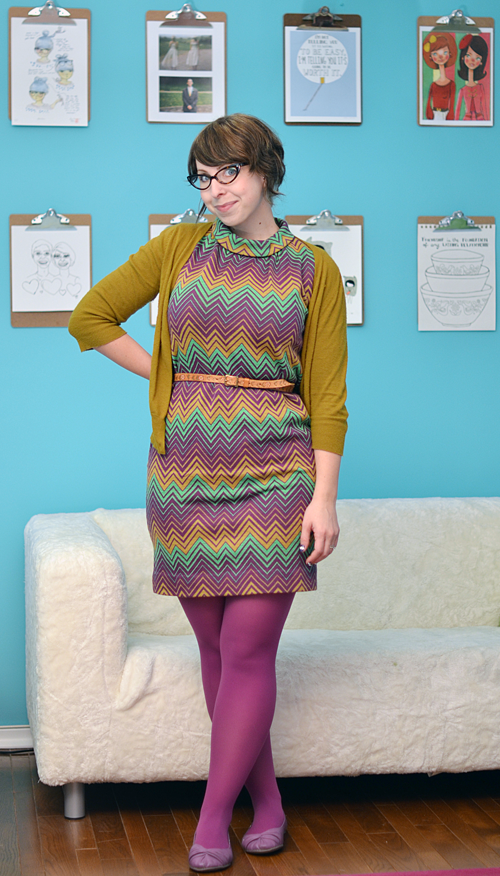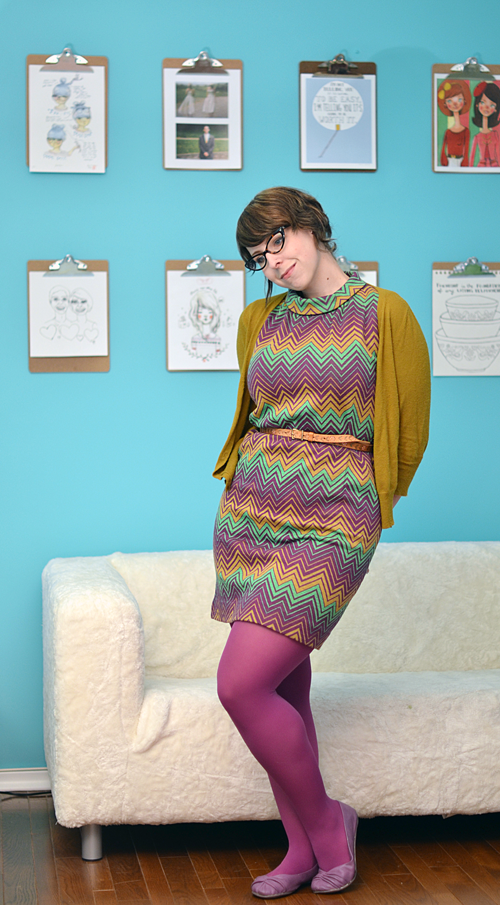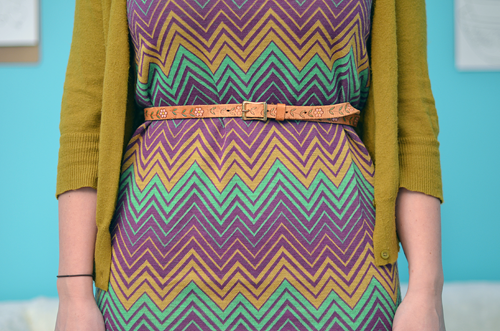 :: head to toe ::
dress :: vintage
cardigan :: Target
belt :: thrifted
tights :: Walmart
I have had this dress for quite a few months now but I haven't really worn it. Some days I would put it on but I just wasn't quite feeling it. I loved the colours but I just wasn't sure what I wanted to pair with them. Then I realized that this cardigan and these tights matched the dress really closely! This was a very exciting day for me, I don't get out much.
On another note, this was actually my first attempt at taking outfit photos during the day with my studio lights. Normally I do it at night so that I don't get mixed lighting but it was really rainy out the other day and the living room was super dark. I closed the curtains, flicked on my lights and I was pleasantly surprised with the results! In case you are wondering about my lighting set up or what my lights look like, I posted a bit about that
this morning
.
So here's to wearing something new and taking outfit photos on a dark, rainy day!
♥elycia