Since I mentioned that I have been using indoor lighting to take some of my
outfit photos
I have been asked quite a few questions about them. I thought that today I would show you my lights and my typical set up.
Here is what my set up looks like from behind the camera.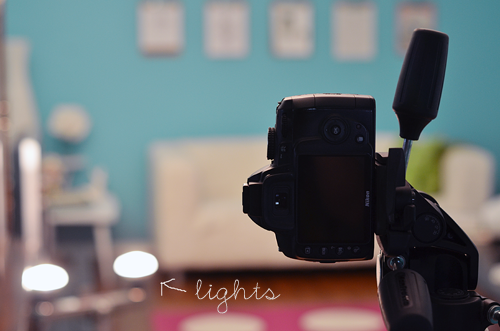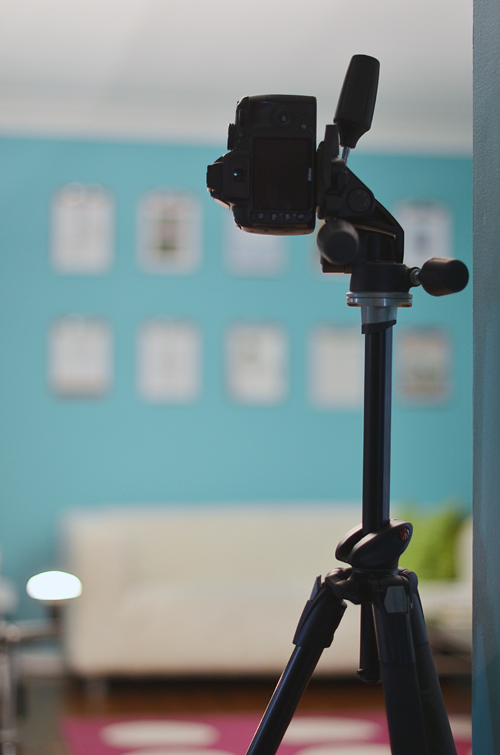 As you can see, I normally set up my camera facing our clipboard wall with the lights about halfway between the camera and the point where I will stand. I keep the lighting low so that it is not in frame and angled upwards so that the light bounces off our white ceilings.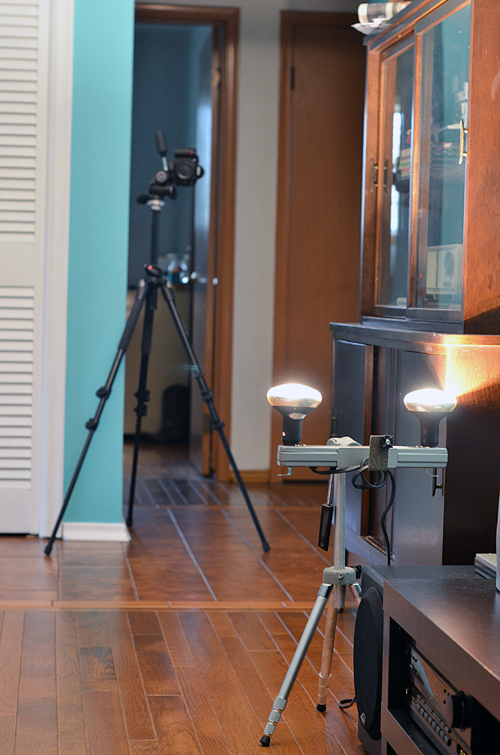 This kind of gives you an idea of what I see while I am taking my photos.
Here is an example of what it looks like when I am standing in front of the set up shown above.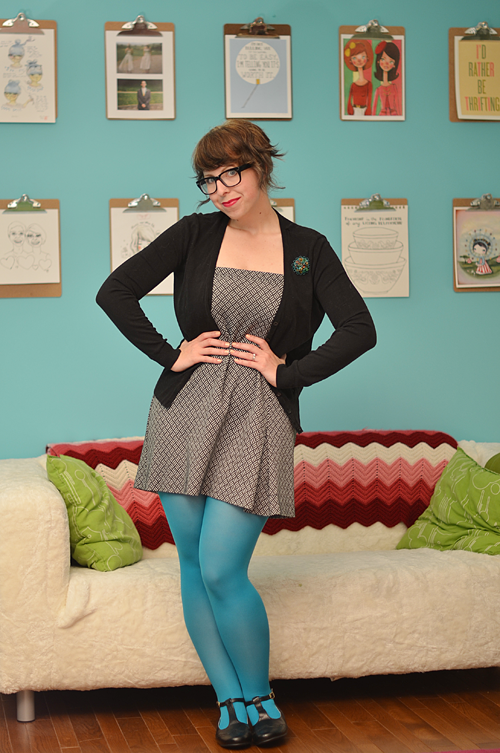 I don't always have the lights between myself and the camera. When I take closer up shots I usually move the camera in front of the lights. I don't find that it really makes a difference where I put the lights in relation to the camera and myself. As long as they are not casting any weird shadows they are in a good spot.
Below is an example of what it looks like with the camera in front of the lighting.
In this next photo I was standing kind of beside, kind of in front of the lighting and it is the only situation that gives me consistently bad results.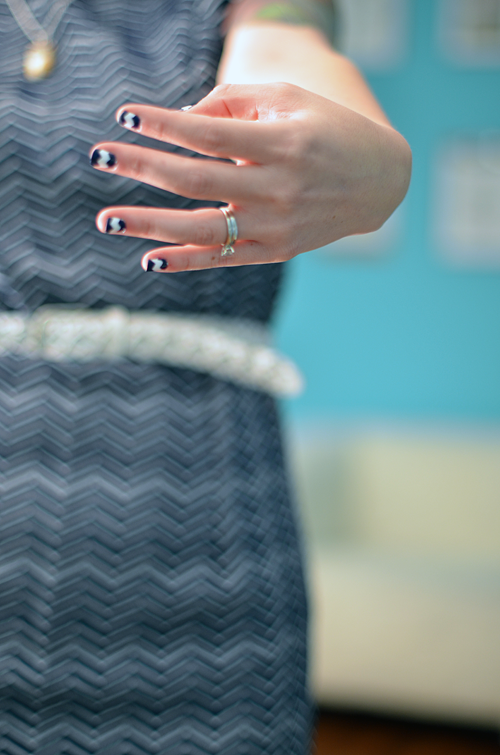 Yikes!
Here is a photo of what the actual lights look like.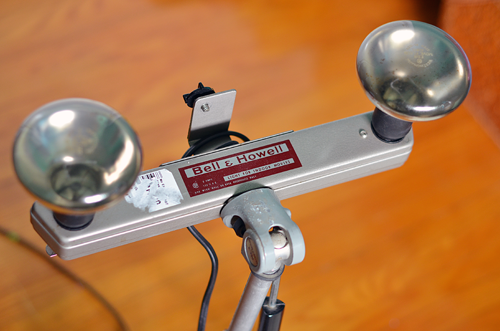 Ivan is my hero when it comes to finding lighting. As you can see from the sticker, these ones came from Value Village. If I don't have to remove those stickers I never do, I'm just trying to keep it real for the photo. Or I'm lazy, your choice. Ivan also found me some lights like this but with four bulbs. Both are great but these ones are easier to use because they are small enough to keep out all the time. The bulbs that came with the lights are 375W, 115-120V and say 'Movie Flood' on them if any of that means anything to you.
I really love my lights and I love the flexibility that it gives me in terms of taking photos any time of the day or night. If you have any other questions you can ask in the comments and I'll make sure to get back to you!
♥elycia