As if I needed more proof that
Kaylah
and I are sometimes freakishly on the same page...I had been planning this super sappy "friendiversary" post for a while and then Kaylah goes and beats me to the punch with one of the sweetest things someone has ever done for me with her "
crazy love letter-esque creepfest
". That is a direct quote by the way. I prefer "nicest blog post ever" but that's not as funny to read. So, on with my own creepfest.
One year ago today I met one of the coolest ladies ever. Kaylah and I already told you the story of that day in
our vlog
so I won't bore you with the totally non-boring details of waterslides and giant buckets of water. I will show you this photo though.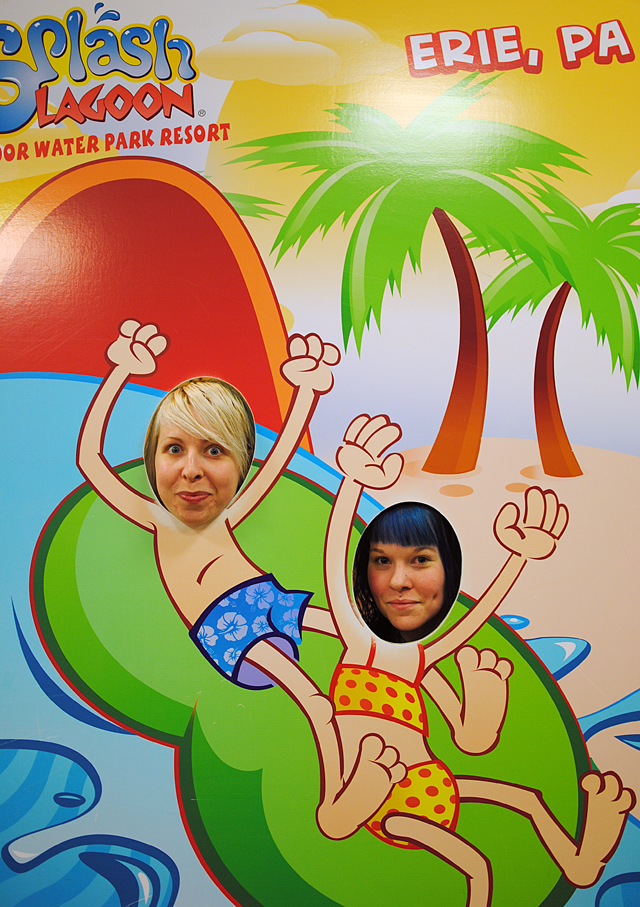 Pretty much sums up our day.
It can be really scary meeting someone for the first time and I was very nervous to meet Kaylah. Kaylah's blog was one of my absolute favourites and it kind of blew my mind when we started to become internet friends. A funny little secret...When Kaylah first commented on my blog I told Ivan that "my future best friend commented on my blog today". Called it! (I really hope that doesn't make me sound like a nut!)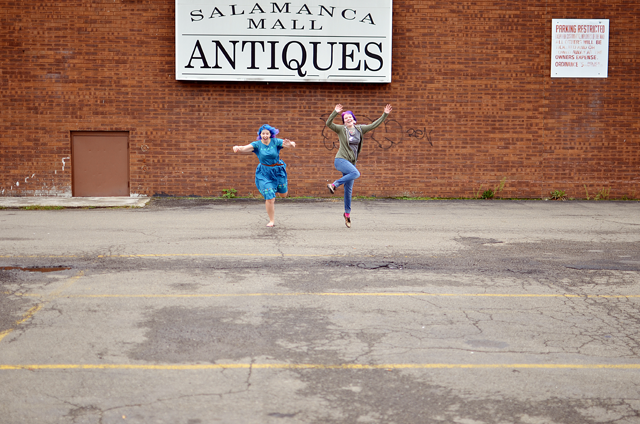 The Kaylah that I knew through blog world was definitely awesome but the one I met in person was even better. Kaylah is so full of energy and great ideas, has the best laugh, is extremely thoughtful and best of all just plain fun! It is completely amazing to meet someone with so many shared interests who gets excited about the same strange things that you do and is totally up for having booty shaking practice together in the living room.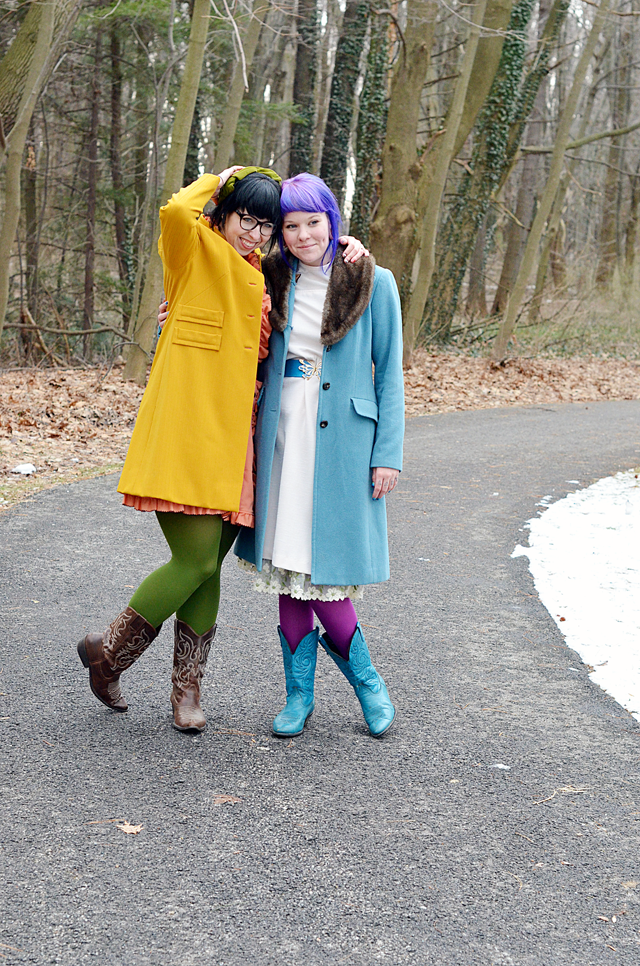 I am lucky enough to have a few really great friends that I've stayed in touch with for a long time but I have a very hard time making new friends. I find it difficult to open up and completely be myself with new people. It has been exciting to meet Kaylah and watch our friendship grow from the awkward first moments of 'what should I say?' to the point we are at now where I feel like a can say anything that pops into my head no matter how silly, inappropriate or dorky it might be. And let me tell you, those are the things that pop into my head the most. It is a pretty big deal for me when I feel 100% comfortable around someone and I definitely do around Kaylah. So Kaylah, thank you for letting me be myself...lame jokes included! You is my friend!
Kaylah
, you are one of a kind and I am so happy to have met you! I am extremely lucky to have you as a (best) friend. Happy Friendiversary and let's get on finding some tacky best friend jewelry this weekend!
♥elycia
PS. Thank you to everyone for the birthday wishes over the weekend! You guys made me feel pretty special!