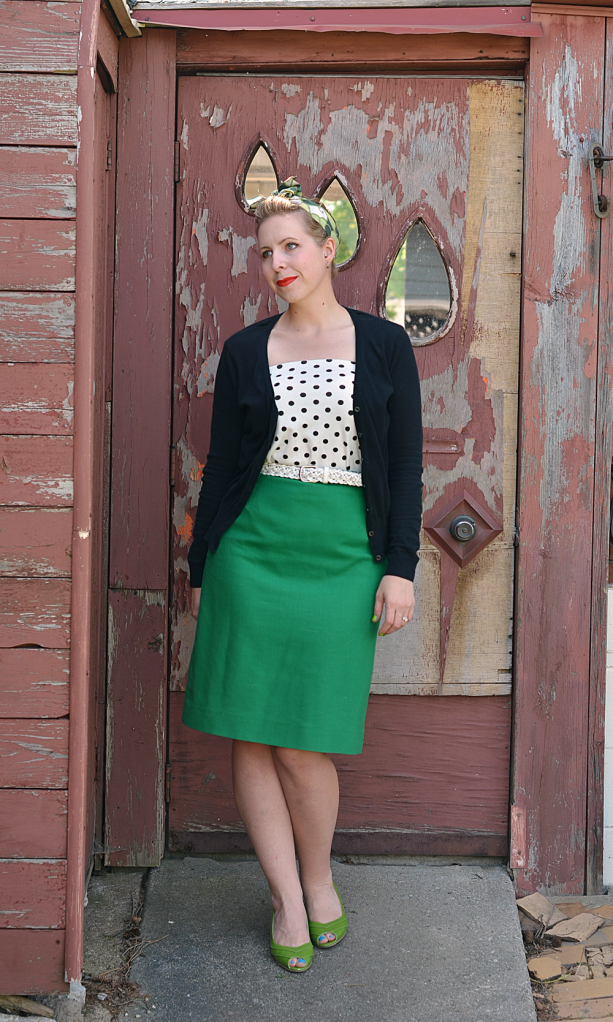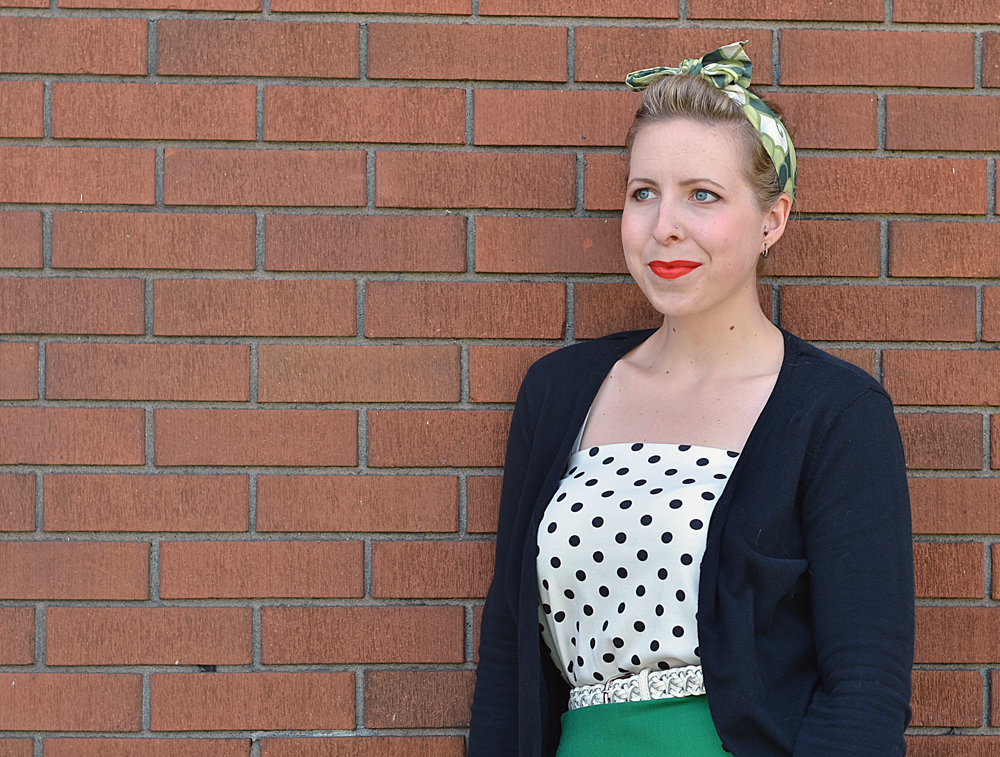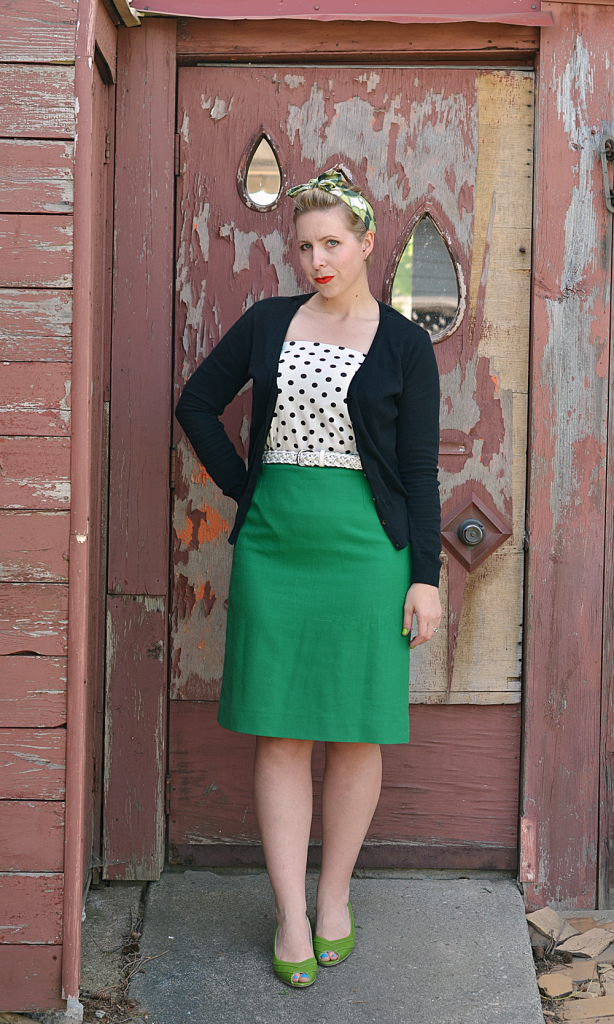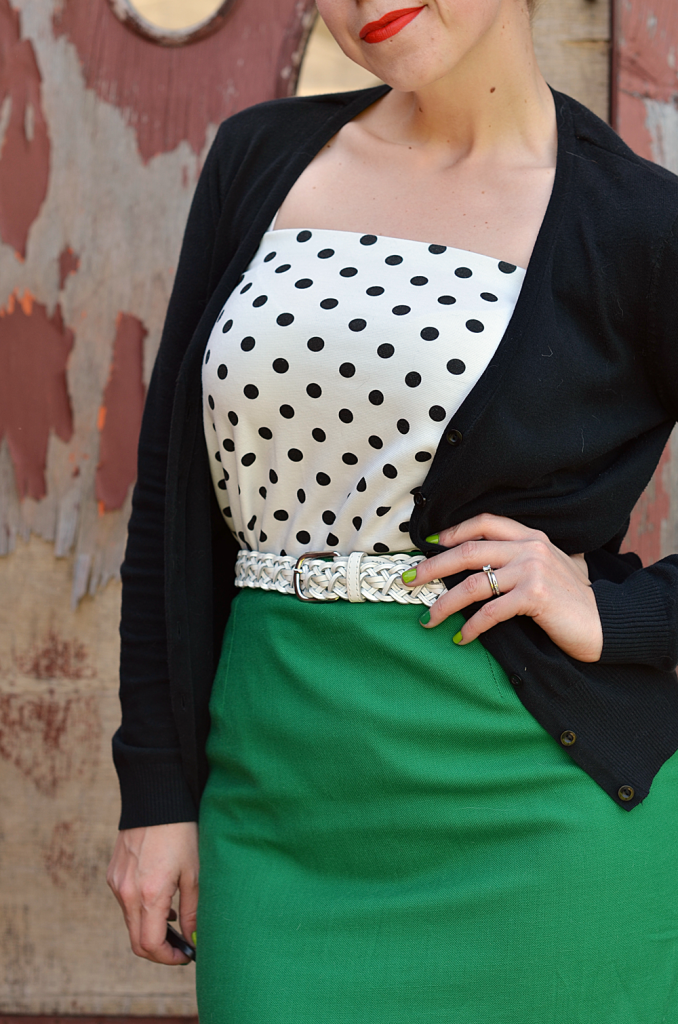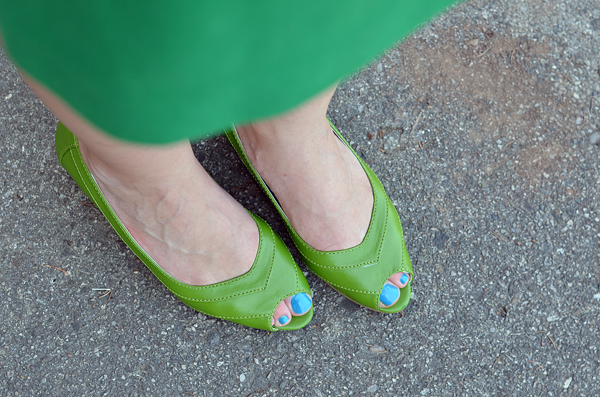 :: head to toe ::
scarf :: thrifted
shirt :: Forever 21 (it's actually a skirt)
skirt :: thrifted
belt :: thrifted
cardigan :: H&M
I am really in love with this outfit. I go kind of crazy when I put together really matchy outfits. Sometimes I just really love wearing a ton of the same colour. This skirt made me go all crazy matchy
last time I wore it
too!
I definitely have to mention my shoes because these are currently my favourite! The colour is totally amazing and I love the style with the little heel. They look like flats from the front but give you a tiny bit of height. I feel fancy in them but not too fancy for everyday. I'm totally in love. And...if you pop by later you just might have a chance to win some shoes for yourself from B.A.I.T. Those B.A.I.T. ladies are pretty much the sweetest ever!
So I didn't end up attacking any dandelions yesterday. I went to get more brown bags (for yard waste) and the store was all out. What?! Maybe I'll just put them in a different container for now. I need my dandelion pulling fix for the day! Ok, you're probably sick of hearing about my dandelions so I promise I won't mention them again.
♥elycia