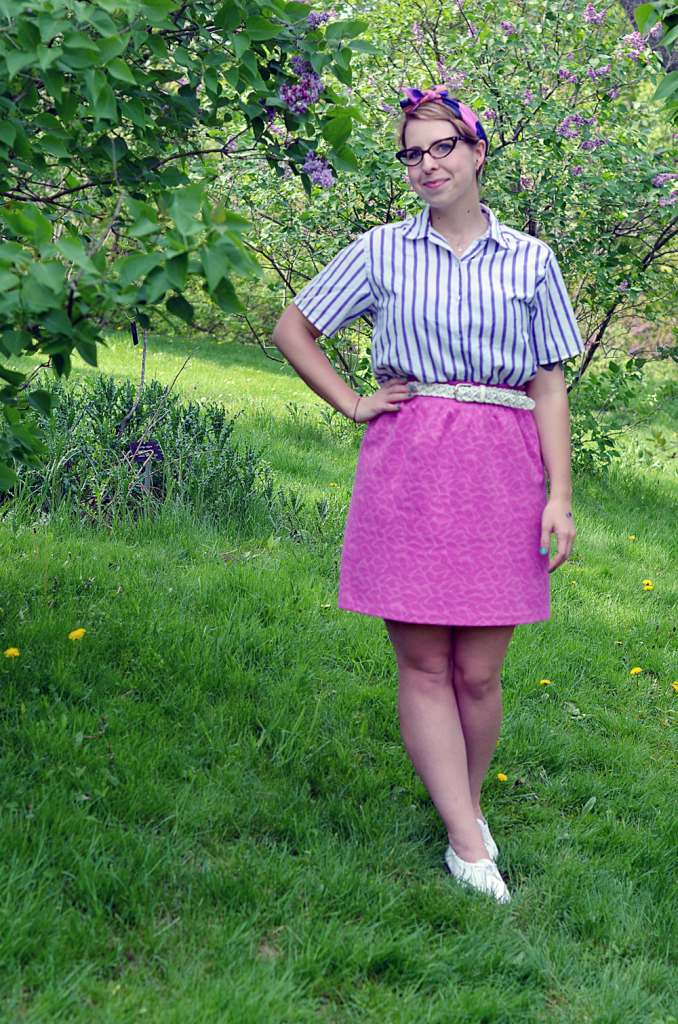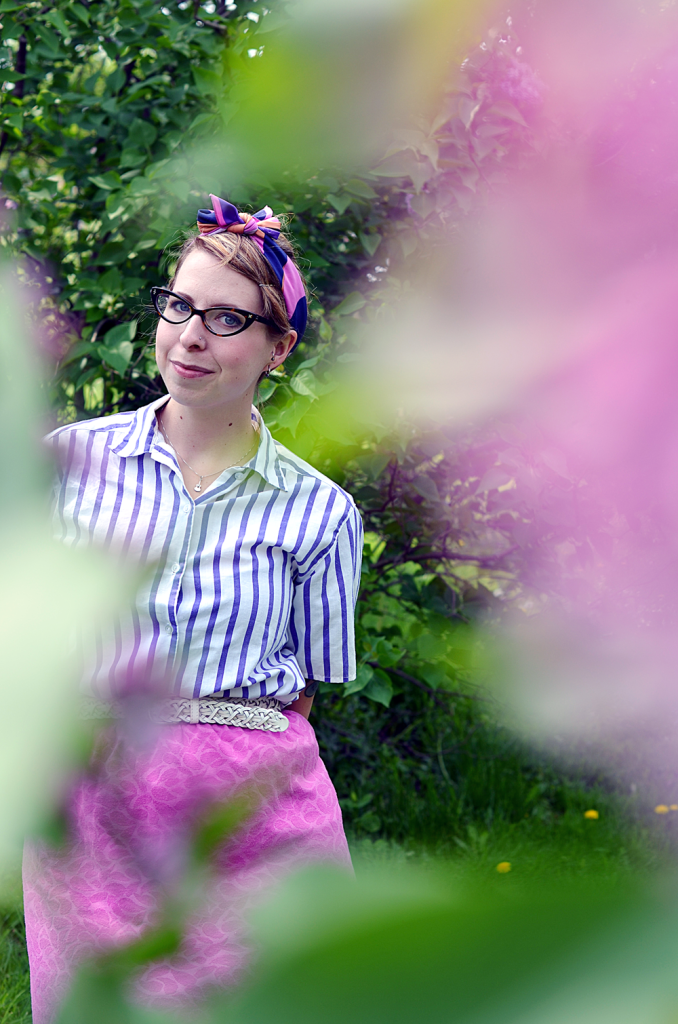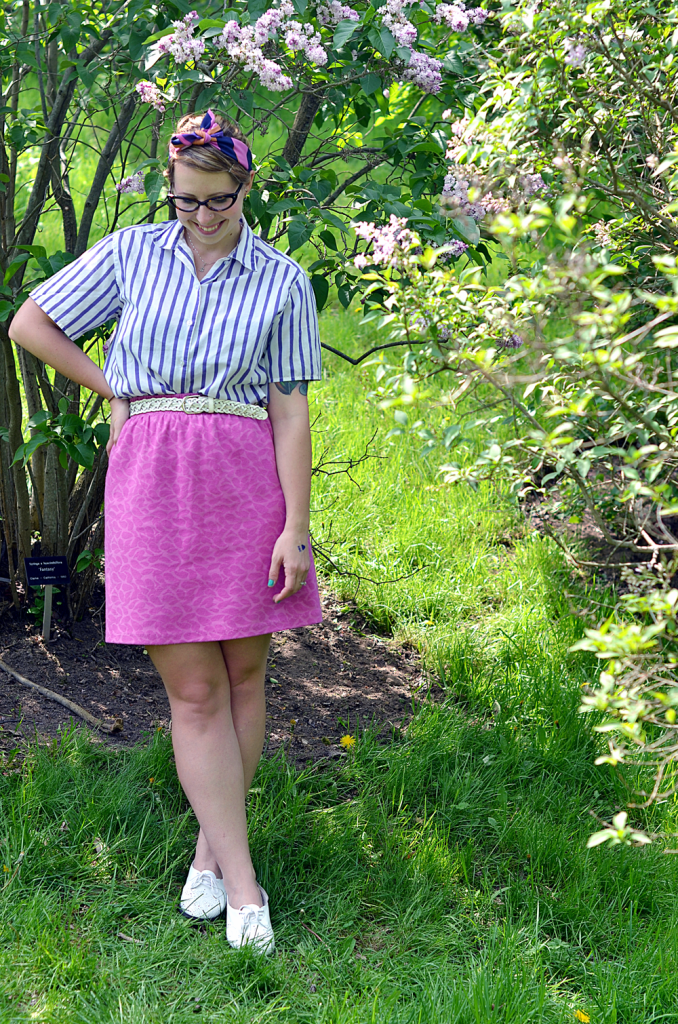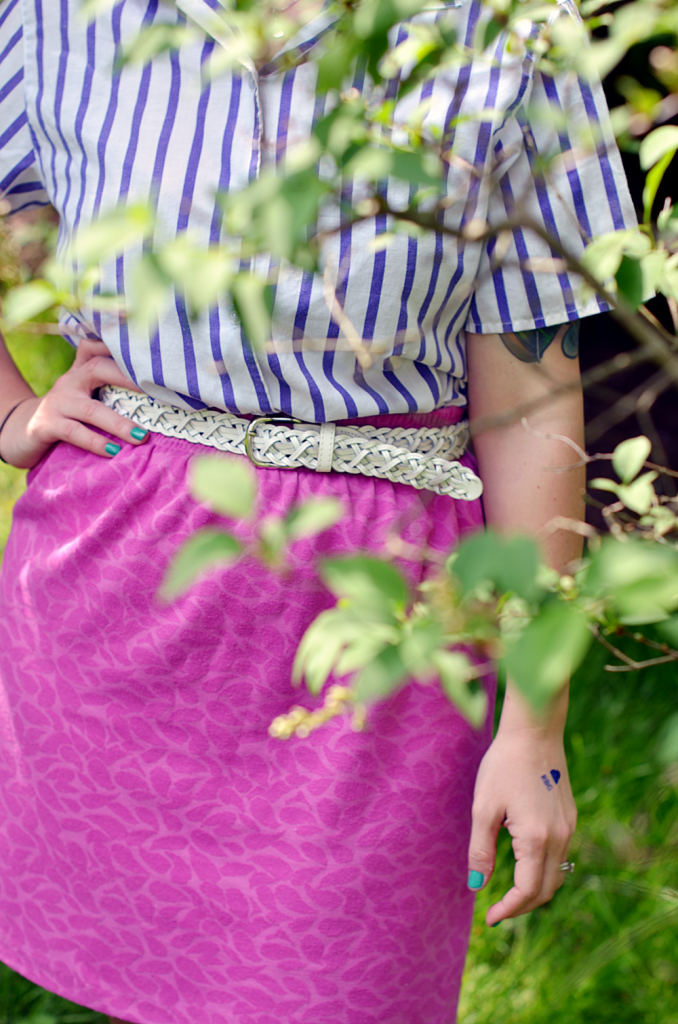 :: head to toe ::
scarf :: thrifted
shirt :: Ivan's great aunt
belt :: thrifted
skirt :: thrifted
shoes :: thrifted
Of course I could not resist wearing some pink and purple and snapping outfit photos while we were visiting the lilacs. The weather was so perfect on Saturday and we tried to spend as much time outside as possible.
I am pretty excited about my guitar necklace! I got it at a store in Guelph but Stick Man is actually on Etsy as well. I have been playing guitar since high school and although I am not super amazing and don't play that much anymore I still love all things music themed. Now I feel like I should pick up a guitar and play a bit today!
You probably can't really tell in these photos but I have lightened my hair a little bit more. I can't wait until it is white again! I really do wish it was pink or purple for this photo though. That would have been so perfect!
♥elycia