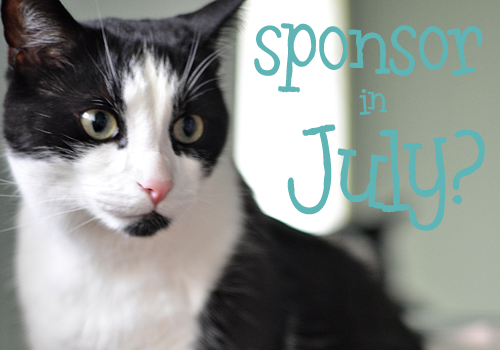 Hello again,
Thank you to everyone for their sweet comments on our
anniversary photos
! They were fun to share.
Just a quick note to let anyone who may be interested know that I still have a few large, medium & small sponsor spots available for July. If you would like to be a part of my blog this coming month you can check out my
sponsor page
or email me at loveelycia[at]gmail[dot]com. I have a feeling that July is going to be a really fun month with lots going on!
One more time, thank you to all my June sponsors!
♥elycia