On Friday Andrea and her kids popped over for a few minutes and her son spotted a bird's nest in our grapevine! I was pretty shocked that I hadn't noticed it but then I remembered that I am extremely oblivious. We checked it out and it was empty so I really started to wonder how long it had been there!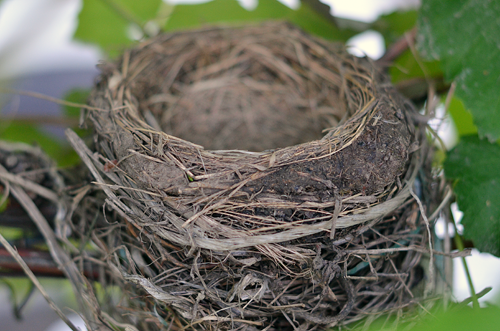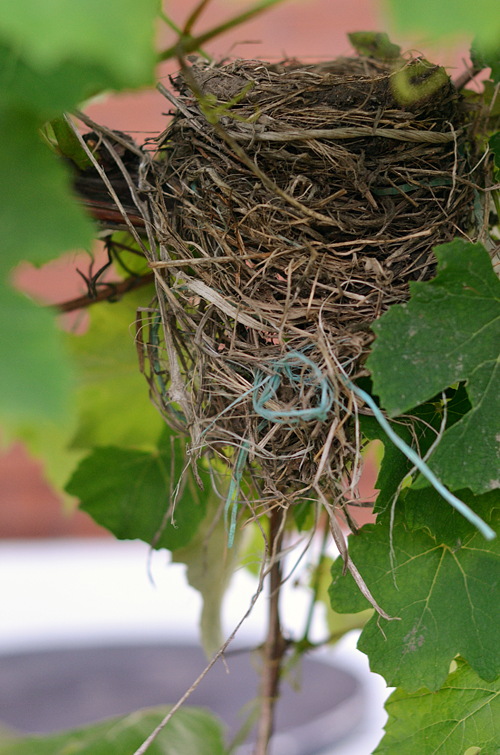 Two nights ago I went out to snap a few photos of the cute nest and I held my camera up so that I could get a photo of the inside of the nest. When I looked at it on the camera I was pretty excited to see two blue eggs!
I'm pretty positive they are robin's eggs and I read online (so I'm sure it's true) that robins will lay one egg per day and not start incubating them until they have four so that they will all hatch at the same time. Sure enough, we checked out the nest today and there are three eggs! I really want to see the babies when they hatch.
And don't worry, I haven't been touching it.
♥elycia