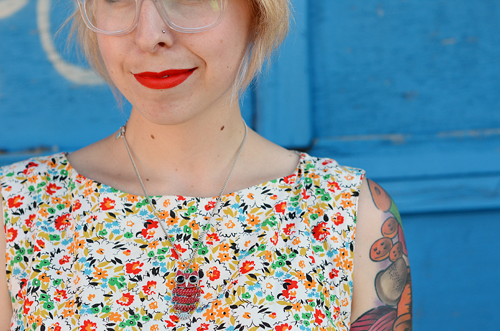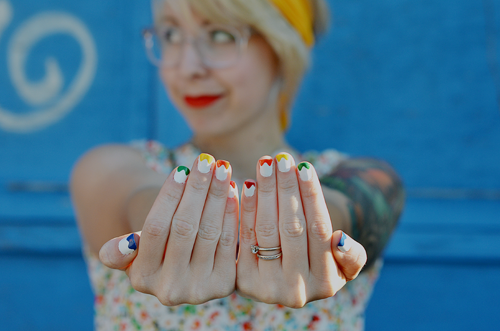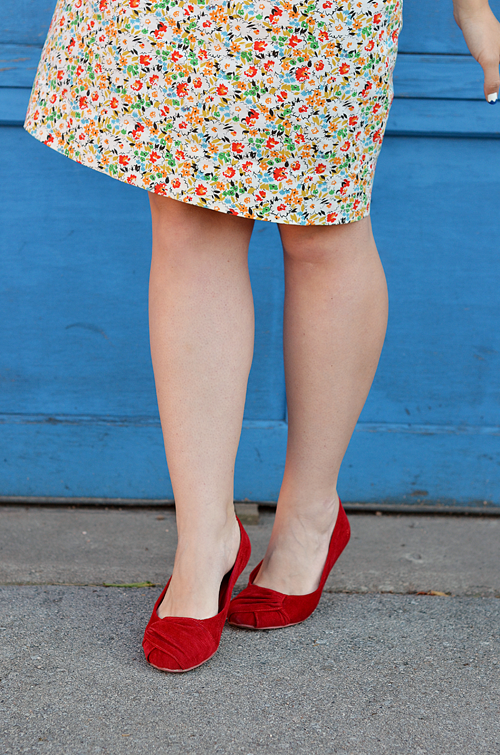 :: head to toe ::
scarf :: thrifted
dress :: thrifted
necklace :: store in Quebec
Hi there everyone! I hope you all had a good weekend. Ivan and I made our way up to Peterborough to visit
Chantilly
& family and attend the Donny Brook where we scored some pretty sweet goodies and watched naked mannequins being auctioned off for $140. Ok, just one naked mannequin.
Anyways, I'm back and I'm wearing something colourful. Actually I wore this last week but you know what I mean. This is one of my favourite dresses and usually I throw a belt on it but for some reason I decided to go totally crazy and skip the belt. I know, I'm nuts!
I'm also nuts because I painted my nails to match my outfit again. Actually, I don't really think that makes me nuts, I think it makes me a really fancy person with too much time on their hands. I'm ok with either really.
Today I will be playing some major catch up with video editing, blog stuff, housework, decorating, emails...pretty much anything you can think of. I don't mind though. I am way more productive on days when I feel like I won't finish my to-do list!
♥elycia