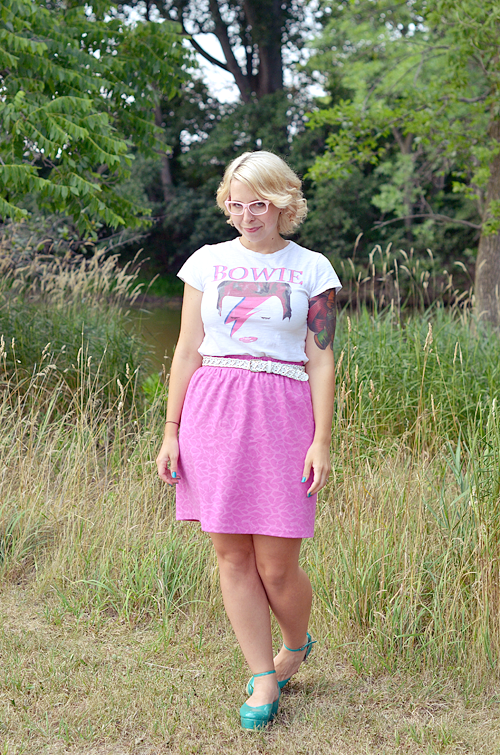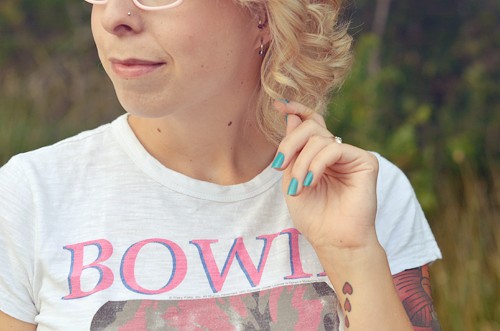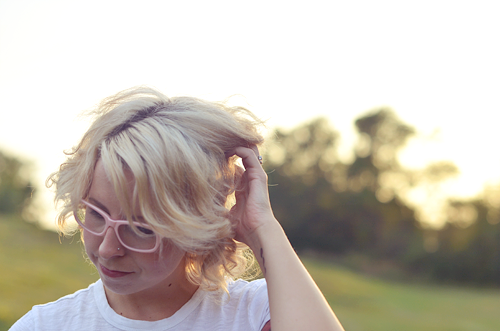 :: head to toe ::
shirt :: Winners
belt :: thrifted
skirt :: thrifted
shoes ::
Levels of Fun Flatform
c/o ModCloth
I wore this the other night when Ivan and I travelled out to Dunnville to pick up some brewing equipment. Ivan is super excited about homebrewing and getting a bunch of cool supplies made his night.
We stopped on the way home to snap a few outfit photos as the sun was going down. We really wanted to stop in this cool field that had tons of huge rolls of hay but we were both way too chicken to sneak onto someones property. Probably a smart idea not to trespass.
I am so happy with my funny new pink glasses. They kind of hide my eyebrows in some of these photos which I don't really love but I think they are so fun and I can't wait to plan some more outfits around them. Yeah, I plan outfits around my glasses sometimes, whatever.
I didn't actually get to video editing yesterday but I did clean my office and move some unnecessary furniture to the basement. It feels so much better in here now. I just need to hang some more things on the walls. I hope everyone has a great day!
♥elycia