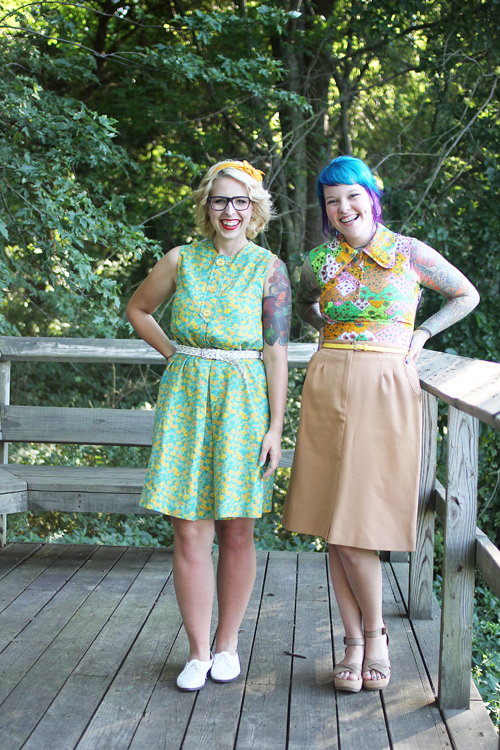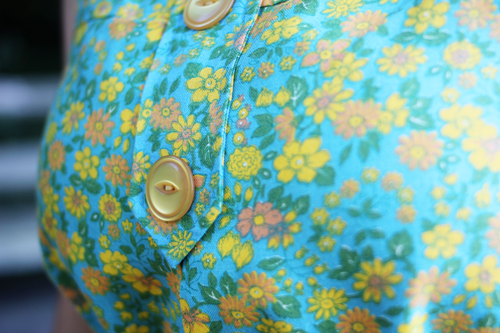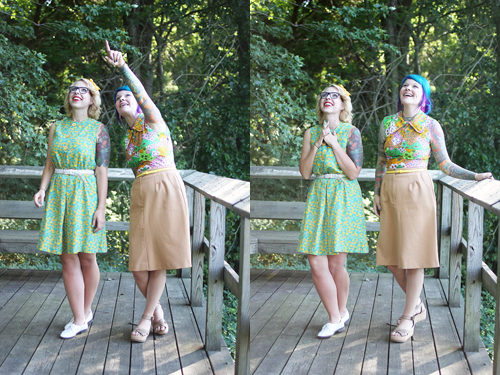 :: head to toe ::
scarf :: thrifted
glasses ::
Coastal
/
Clearly Contacts
dress :: vintage from
The Button Pushers
belt :: thrifted
shoes :: thrifted
*pop by
Kaylah's blog
to see her outfit details and the photos she chose*
There were so many awesome and hilarious photos from this outfit photo shoot that it was really hard to pick my favourites to share. These were taken the first evening I was visiting Kaylah and it was a perfect temperature for taking photos. Yes there is such a thing as perfect photo taking temperature. As usual we had so much fun during this little photo shoot.
You can't really tell from the photos but the front of my shins were a lovely shade of red thanks to our afternoon at the beach. The redness had turned into a tan by the next day but the fronts of my legs looked absolutely hilarious this evening.
I got this dress, as well as another one just like it in a different colour, as a birthday gift from my dad. Usually for my birthday my dad and I head to the mall for some birthday shopping but this year we went to
The Button Pushers
to check out their pretty vintage selection. This dress originally had short sleeves but they were really restrictive (must be because of my bulging muscles) so removing them was the perfect solution and makes this dress even better for summer.
Just so you don't feel ripped off, here are some amazing jumping photos. I think this may have been our best jumping session to date, we were totally in sync. There were so many good ones!
I hope you have a great Monday!
♥elycia