This week Princess and Anakin were playing really well together. They would chase each other and it wouldn't end in fighting like when Farva and Anakin chase each other.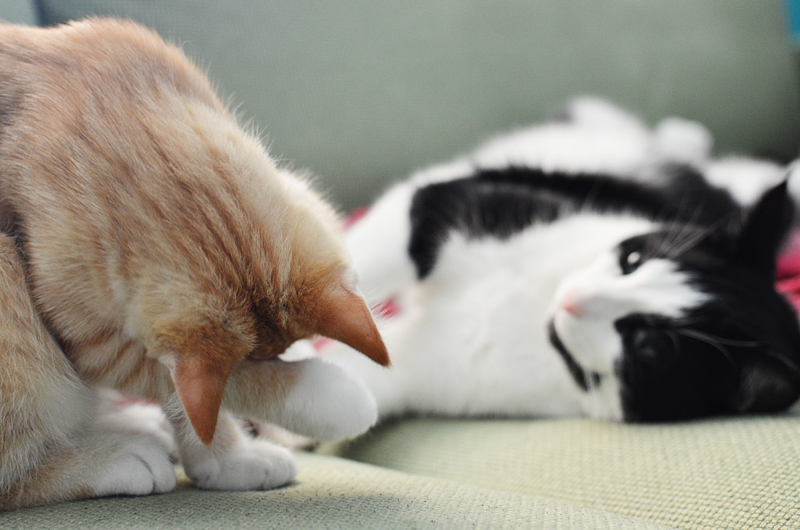 Farva turned into a pretty big grump about his little sister this week. He usually meows in a very grumpy way if she tries to play with him and he will smack her sometimes kind of for no reason. I love Farva but I think he is a bit of a bully.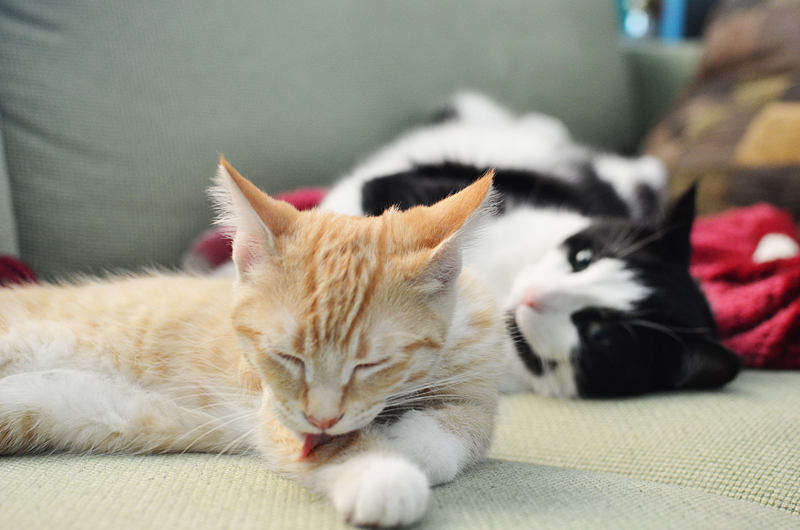 He is still a bit unsure of her but Princess is really persistent about being friends so I'm sure that Farva will come around eventually.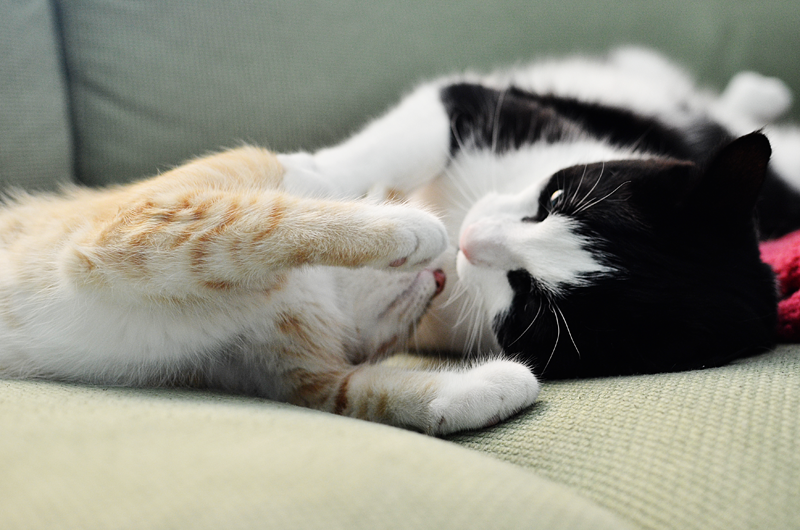 Today we are on our way to Renegade and I'm equal parts excited and nervous. Talk to you soon!
♥elycia