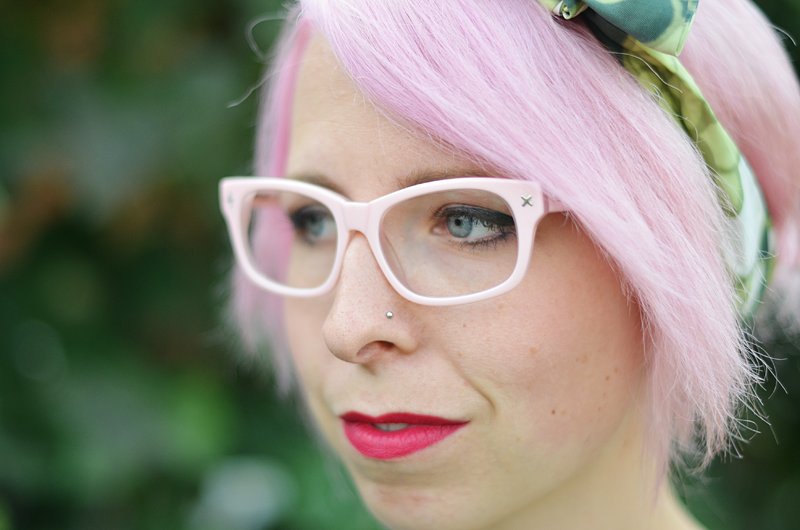 :: head to toe ::
scarf :: thrifted
dress :: Remember Wren Dress from
ModCloth
After being really tempted to keep my hair white for a little while I ended up dying it light pink
again
basically the first chance I got. I am so happy I did. This is one of my all time favourite colours for my hair to be. The only thing that is driving me kind of crazy is that I can't smooth it out with a straightener. Mine broke at the beginning of the year and I didn't replace it because I wanted to stop heat styling. This colour is really making me wish I had one!
When I bought my light pink glasses I knew that they would look so cool with matching hair and I will be getting a lot of wear out of them now. When my hair was blonde I had trouble wearing them because I felt like they stuck out too much and didn't match super well with many things. Now they will always match! Well, until I change my hair again.
Ha! I just noticed something really funny in the first photo. There is a strange bump around my ribs...can you guess what it is? Ok, I'll just tell you. It's my camera remote! I threw it down my dress so that I could use both hands for the photo and I didn't even notice that you could see it until right before I was about to post this. I'm just keepin' it real here people.
♥elycia