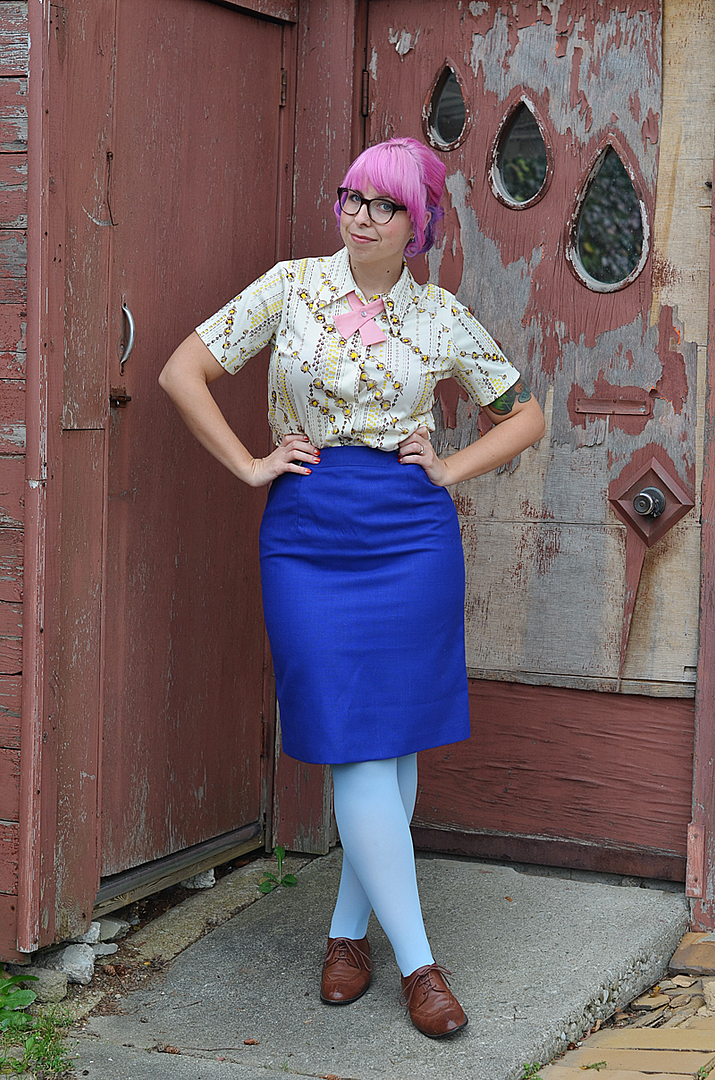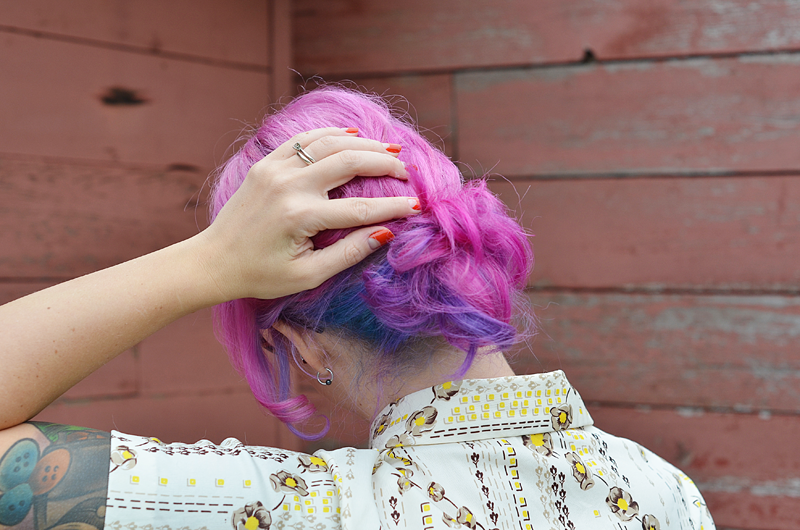 :: head to toe ::
shirt :: thrifted
skirt :: thrifted
tights :: Walmart
shoes :: Forever 21
I'm not really sure why, but I am totally crazy about the colours in this outfit. I love these light blue tights with this blue skirt and the yellow, brown and light pink all put together just make me really happy. This is an instance where I just kept getting more excited as I added things to this outfit.
I picked this shirt up in the summer at the thrift store and I wasn't 100% sure about it but I just had this feeling that said "buy me!". I am so happy I did because I absolutely love it now and I don't know how I ever could have been unsure about it. I am crazy about the pattern, the weight of the material and especially the collar.
Today I think I might venture somewhere other than my backyard to take outfit photos. I have a car this week and I am going to go scout out some locations that are hidden enough that I won't get caught taking photos of myself. Getting caught taking photos of yourself is 1000x more embarassing than getting caught having someone else take photos of you. In fact, embarassment decreases exponentially the more people you have with you. It's a scientific fact.
♥elycia
PS. The winner of the Crochet Boutique giveaway is...
Alexis
! Congratulations, I will be in touch today about your prize!