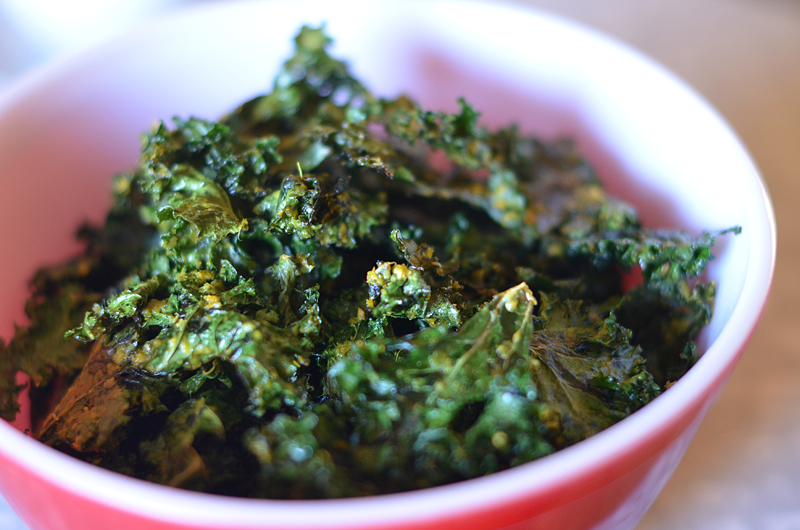 Kale chips are something that I have been wanting to make all summer and just got around to it last week. The thing we used most in our garden this year was kale and next year I think I need to plant even more because that didn't include me making kale chips.
When I was looking for a recipe I wanted something a little more fancy than just olive oil and sea salt but not something with a crazy sauce that included 1000 ingredients. I found
this one
and altered it slightly to suit the amount of kale and my taste. The amounts I used were slightly different, I kind of just went by taste and how covered the kale chips were.
It was actually so delicious that I ate some of it as a salad while I was waiting for my chips to cook. The nutritional yeast and the lemon just made this chips amazing.
One major difference from the recipe is that I used a toaster oven to turn the kale into kale chips because we still don't have an oven that works! I set it to about 200 or 225 degrees and left the kale in there for around 20 minutes. Really I just checked to see when it was crispy but not too crispy. It worked great.
The kale chips were best straight out of the toaster oven but were still good the next day even though they weren't quite as crispy.
♥elycia