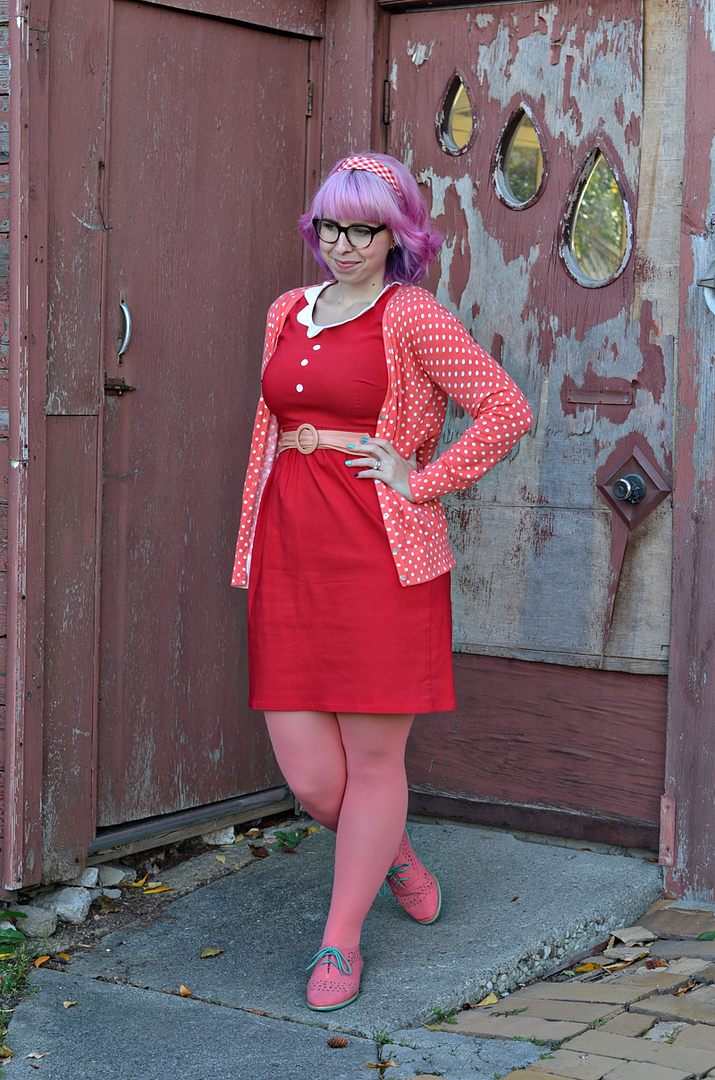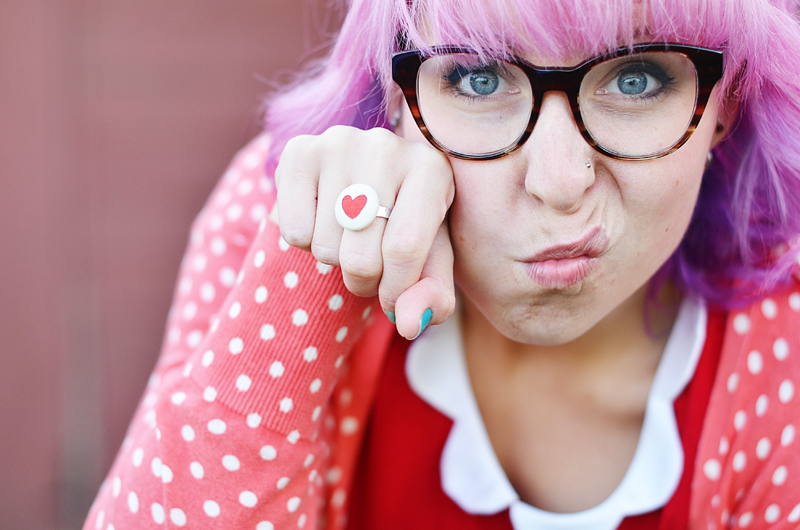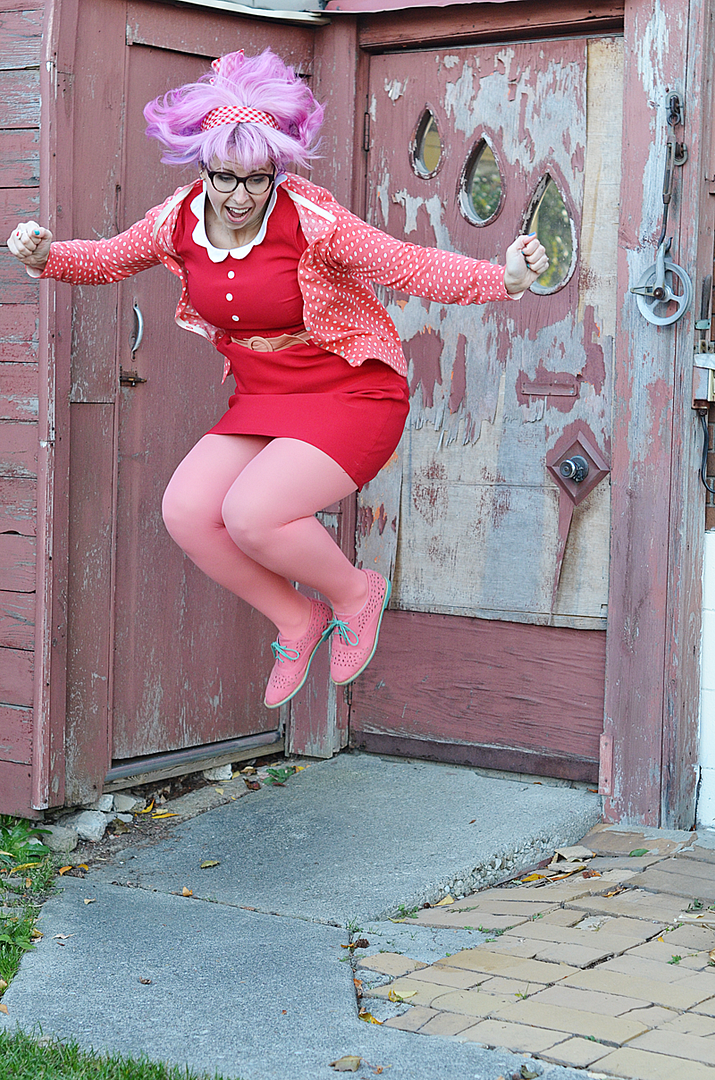 :: head to toe ::
scarf :: vintage
dress :: Strawberry Waffles from
ModCloth
belt :: thrifted
tights :: Walmart
shoes ::
Stand Out and Smile Flat
c/o
ModCloth
I don't think that I have ever worn this dress in an outfit post even though I have had it for well over a year now. It's weird how that can happen sometimes. Well, not really weird I guess. Just a thing that can happen. I love it though. The collar made it impossible for me not to buy it.
As you may know, I go a little colour crazy at times and like to wear a lot of one or two colours in an outfit. It's fun! I need to keep track of which colours I've done it for and then one day I can put them all together and look at them and say to myself "Congratulations, you are officially crazy." Or something like that.
Today I need to spend some time with my emails, do a bit of crochet, play with some kittens and maybe freshen up my hair with a bit of dye. Oh, and catch up on some TV. I started watching Once Upon a Time last week and I have finished the first season and am so happy to find out that the show is still going on. I was very upset when I mentioned PanAm and then in the comments people told me that it had been cancelled!
Have a great day!
♥elycia