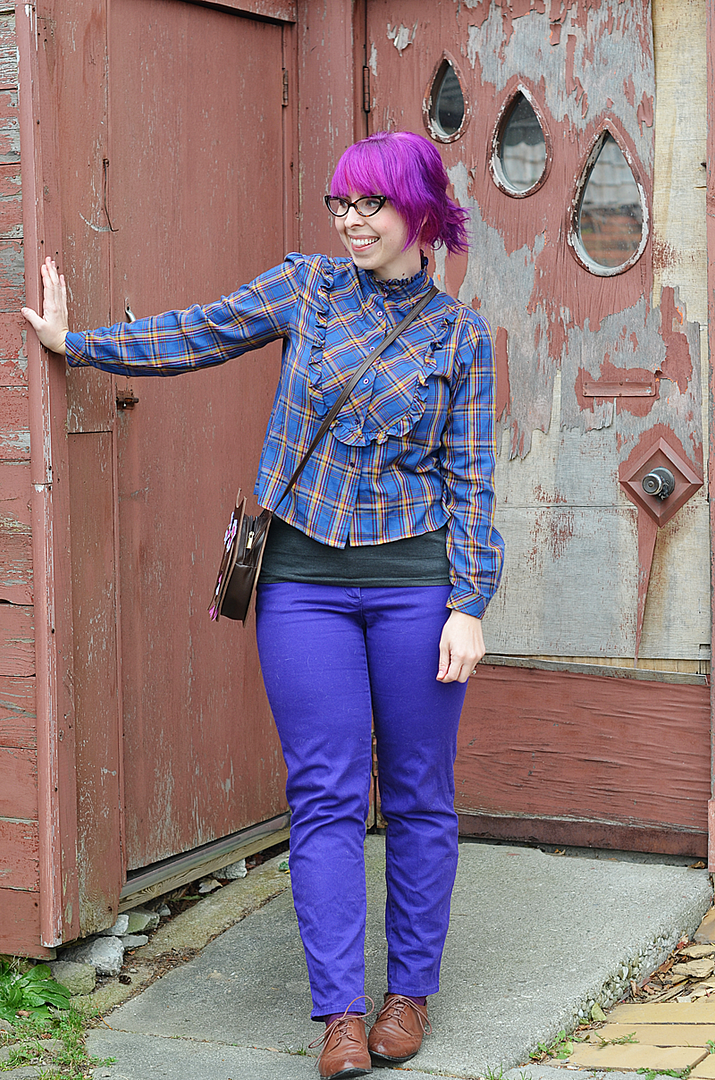 :: head to toe ::
glasses :: Derek Cardigan 7006 Green Tortoiseshell from
Coastal
shirt :: belonged to Ivan's great aunt
pants :: Winners
shoes :: Forever 21
This is one of my favourite outfits in a while. I rarely wear this shirt even though I love it a lot. The colours are so pretty and I like the little ruffles on the front. I was excited when I noticed how well it went with my new favourite pants. I really wish I had more colours of these pants. They are so comfy!
I am so in love with my owl bag. I have been using it constantly since it arrived at my door. It is a great size, not too big but still with enough room to hold my essentials. If you come back tomorrow you will have a chance to win one of your own!
Today I will be editing photos and trying to sort through the mess I made in my office. I emptied the closet and now I can barely walk in there. It's pretty terrifying and I need to clean it up as soon as possible. Have a good Monday!
♥elycia