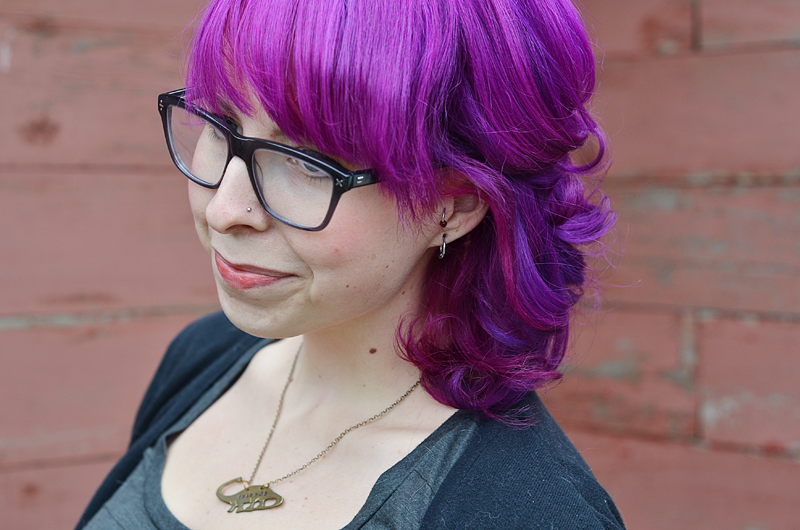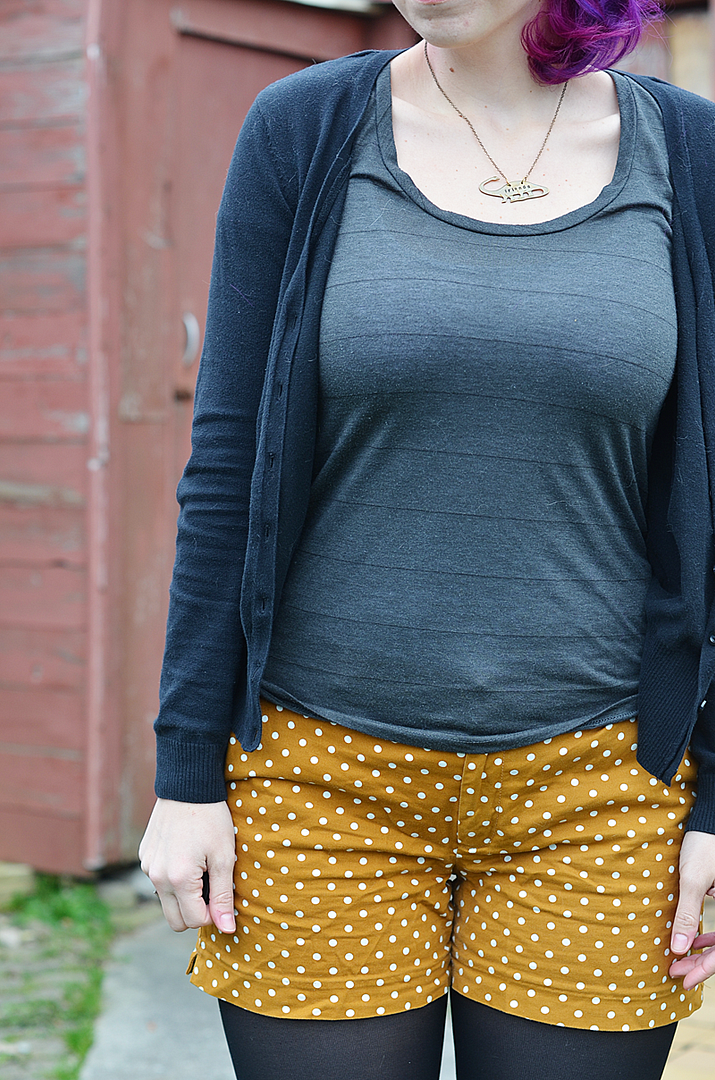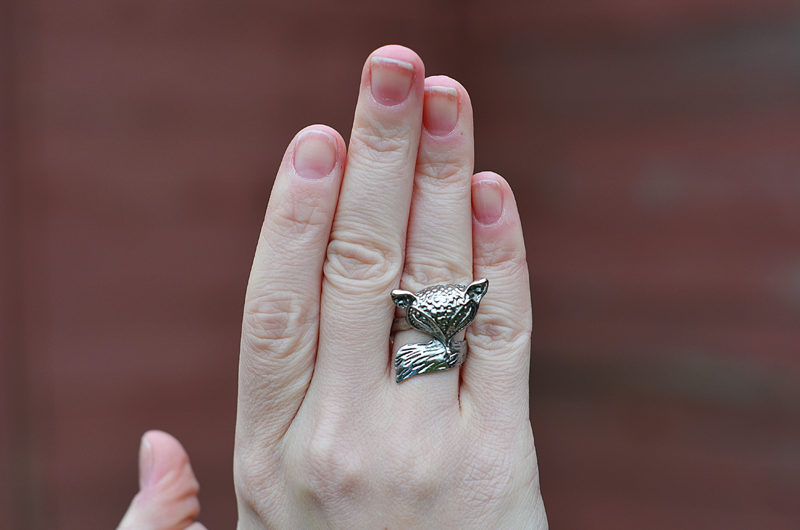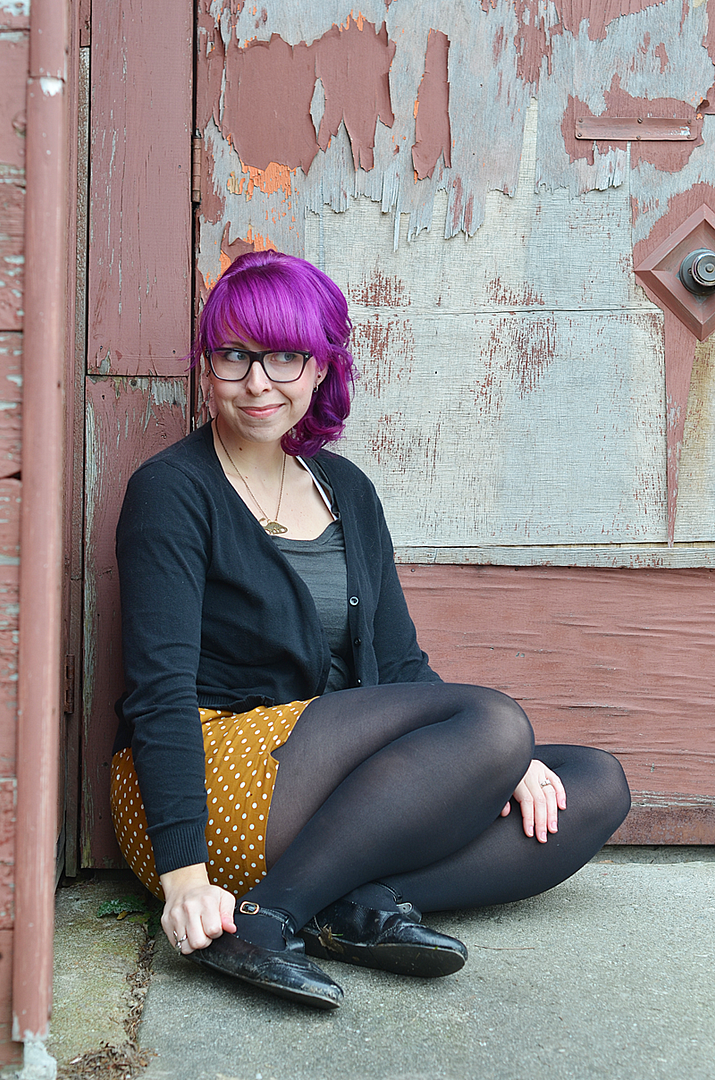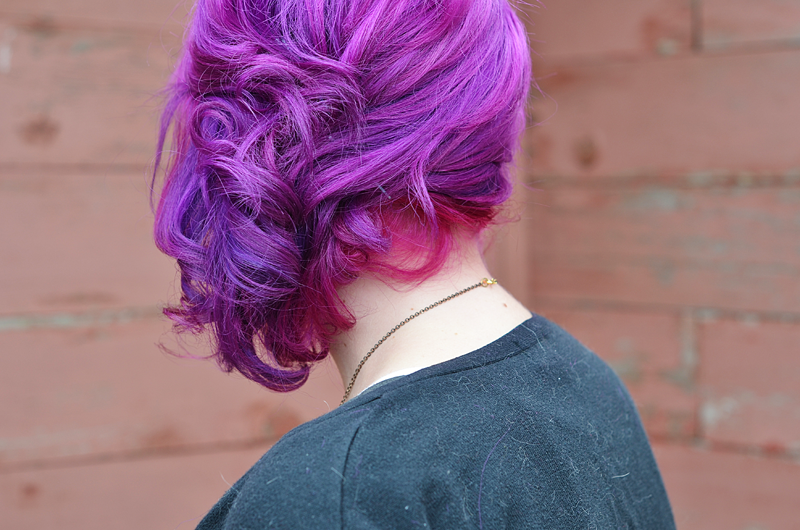 :: head to toe ::
glasses :: Derek Cardigan 7017 Shadow from
Coastal
shirt :: Bluenotes (I think)
ring :: c/o
OASAP
cardigan :: H&M
tights :: Walmart
Ok, this is a better hairstyle to show off the pretty colours in my hair. Curls and colourful hair are one of my favourite things.
After taking these photos I realized that this cute fox ring is a lot more comfortable if I wear it the other way around with the fox head closer to my knuckle. My instinct is always to wear rings so that I can see the design right side up but I don't know why I do that because I know it is supposed to be the other way around so that other people can see the design. I guess I'm just selfish.
I kind of can't believe how long it has been since I have painted my nails. I feel strangely naked showing these photos with super short nails and no nail polish. My nails have been breaking more than normal and I haven't felt like painting them at all for the last few weeks.
Today I am going to take it easy. I'm not feeling 100% so I plan on having a relaxing day and trying to feel better. I hope you are all having a great day!
♥elycia