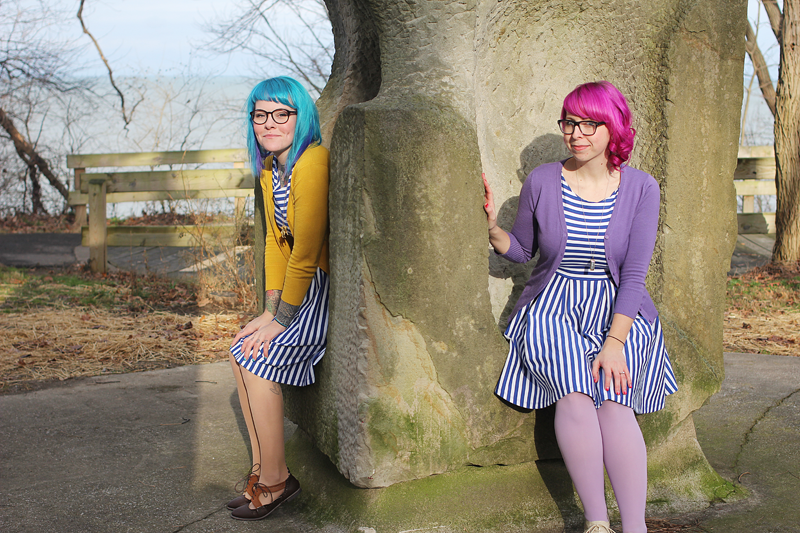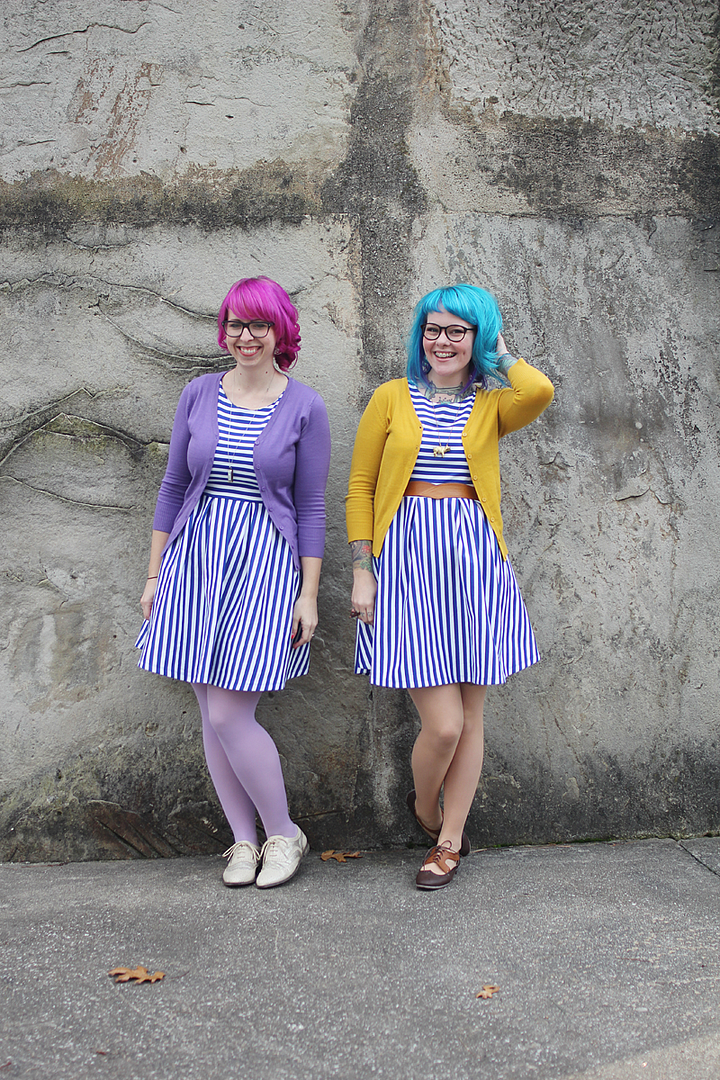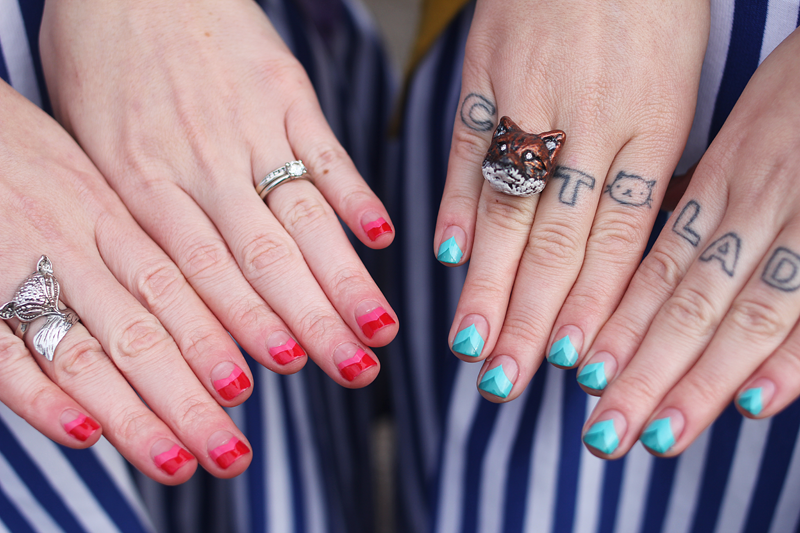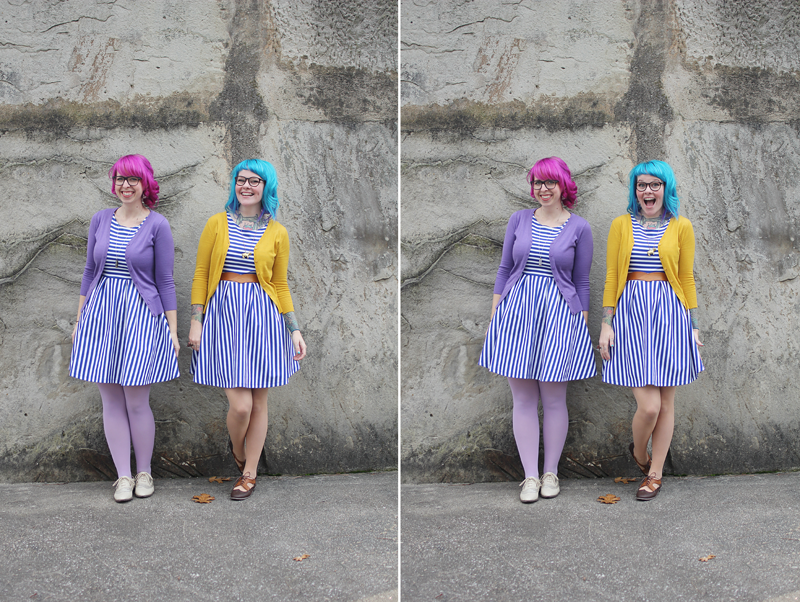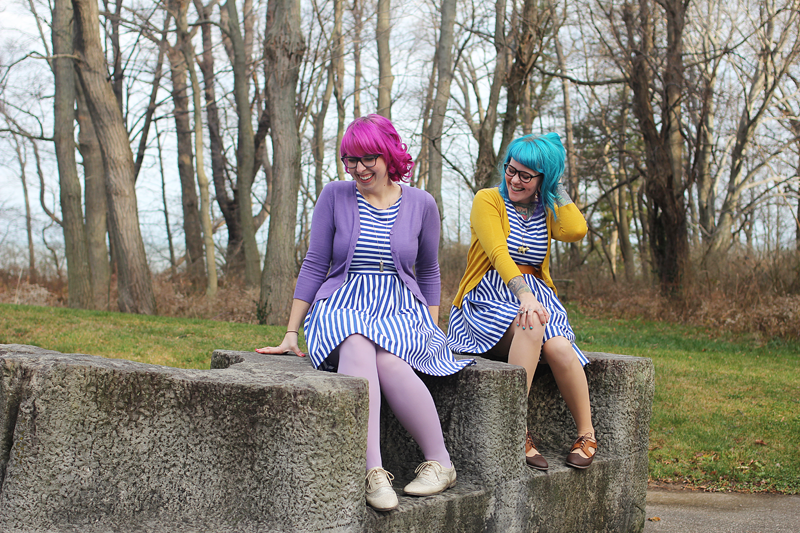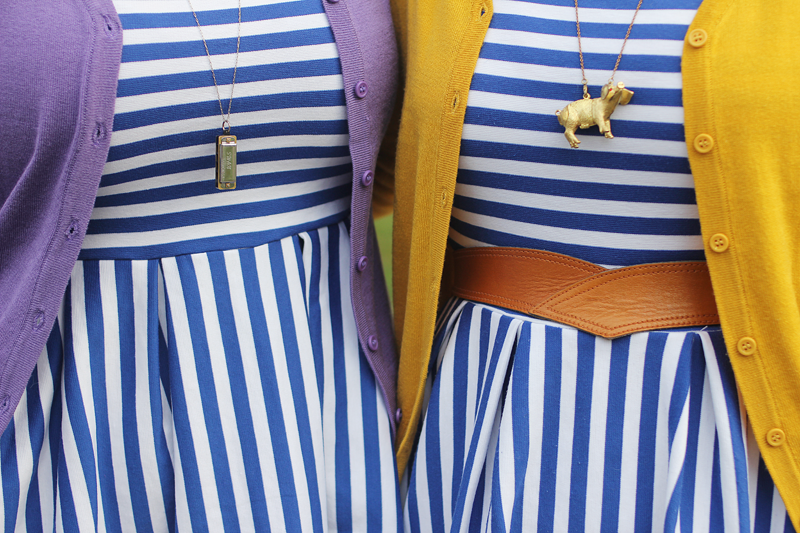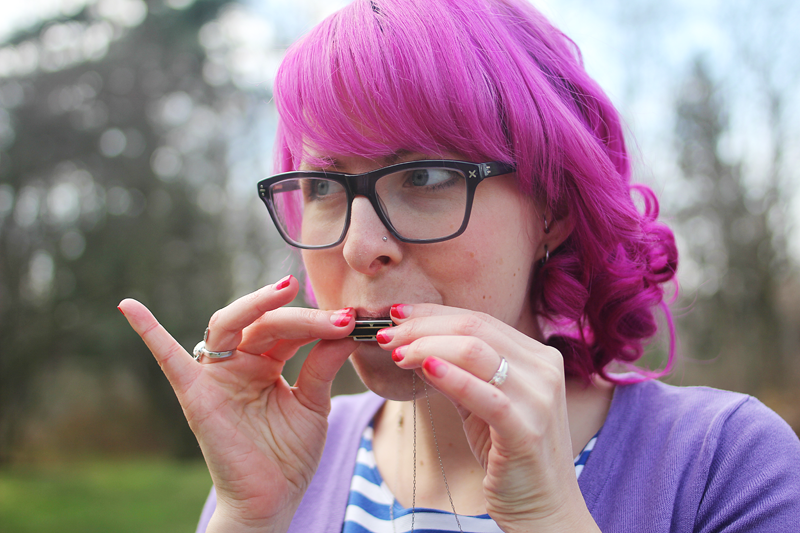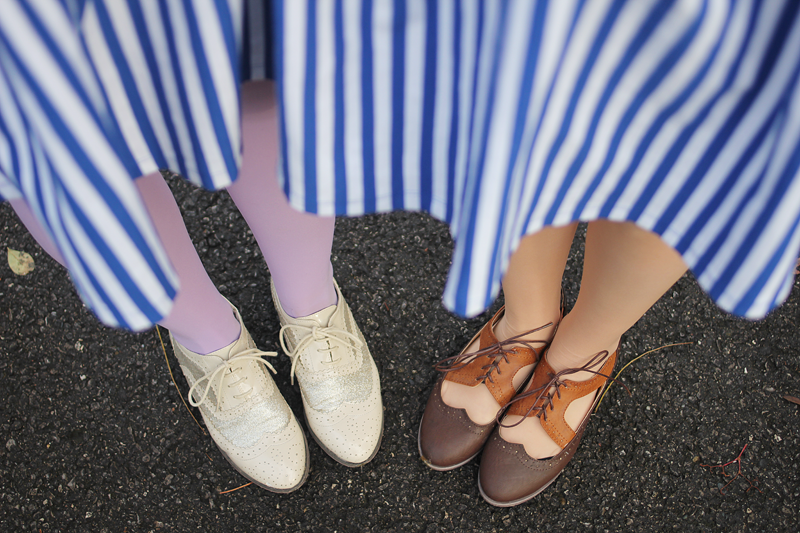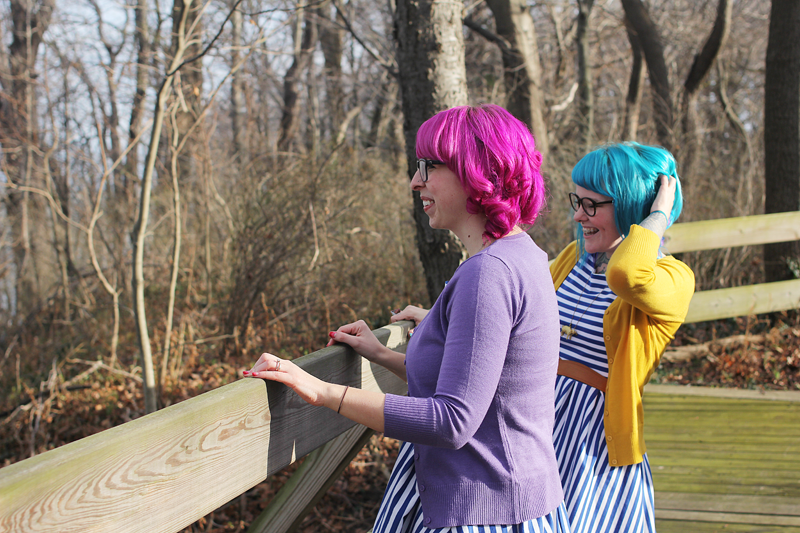 :: head to toe ::
glasses ::
Coastal
*they still have their first pair free deal if you are looking for glasses*
dress ::
What's the Lineup? Dress in Cobalt
c/o ModCloth
cardigan ::
Charter School Cardigan in Orchid
c/o ModCloth
necklace ::
Freshy Fig
tights :: WalMart
shoes :: Forever 21
I am well aware that I shared way more photos than you are probably interested in looking at but it was so hard to choose and I went a little crazy. I just love the way all of the colours go together, so bright, fun and happy.
What? What's that? We're wearing the same dress?! Oh, how embarassing. I'm pretty sure I remember someone requesting that we do an outfit post wearing the same thing and that person just got their wish.
Kaylah
and I thought it would be pretty fun/funny/awesome/ridiculous to wear the same dress and style it our own way. Well, "our own way" turned out to be pretty similar in this case, right down to both wearing fox rings without realizing it. I love the way the photos turned out and it was pretty funny to walk around all day wearing basically the same thing. Full disclosure: Kaylah wore a long coat to hide her dress so we didn't get funny looks all day long. Oh yeah, and looking at these photos, I totally think Kaylah should wear glasses more often. You look so cute in them Kaylah!
Just in case you weren't satisfied with the number of photos here is one more...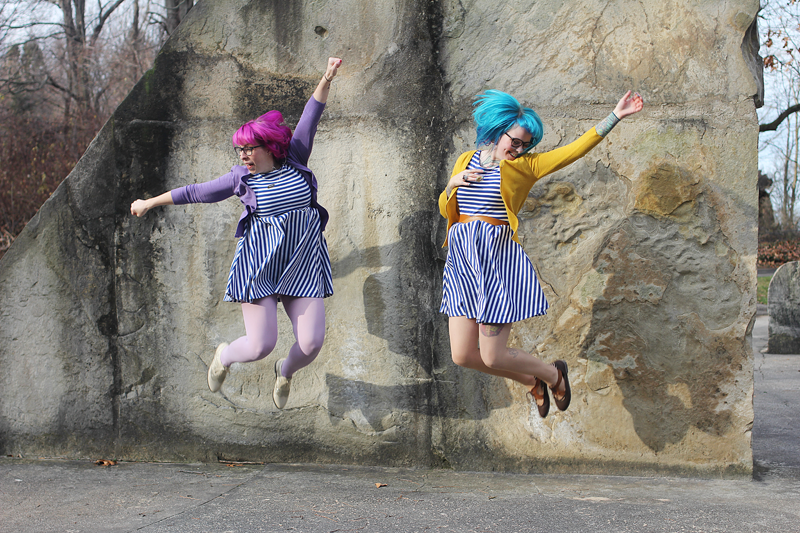 Did I mention this photoshoot was so much fun?
♥elycia