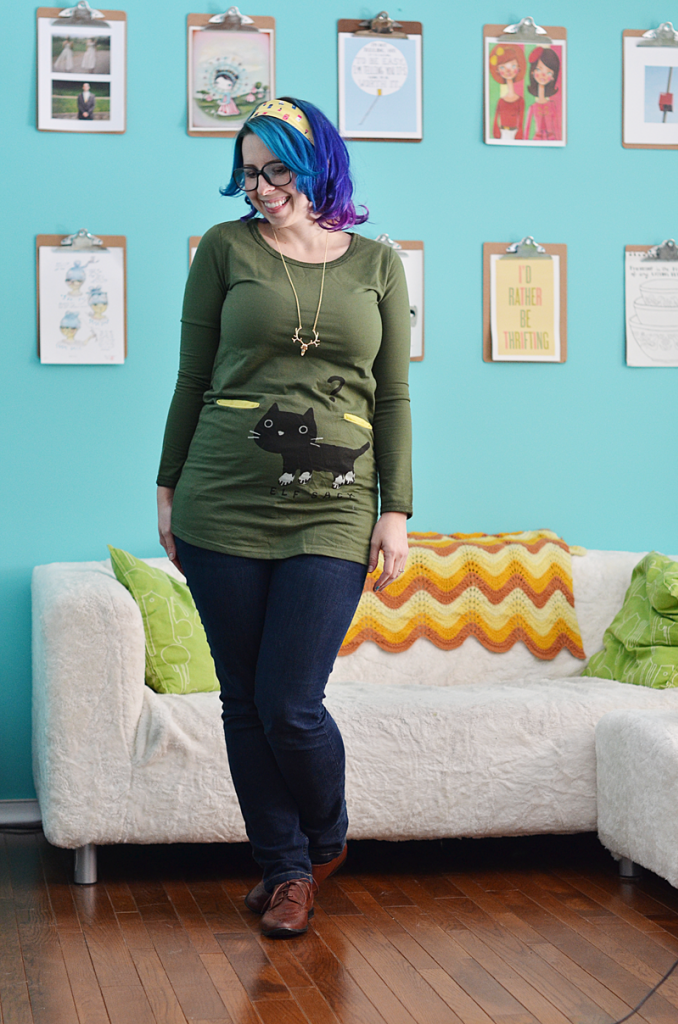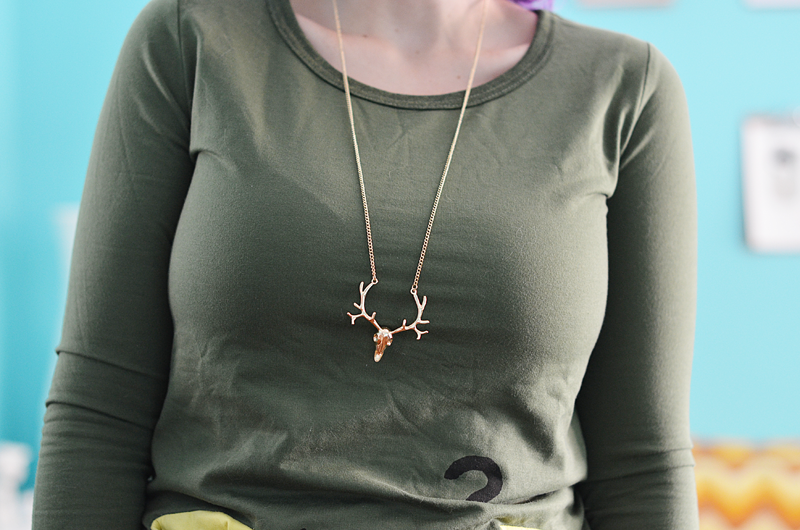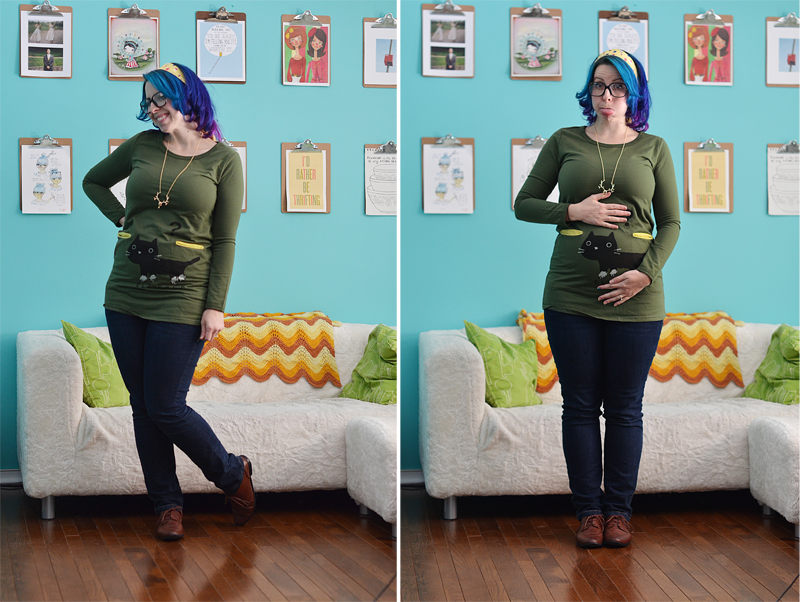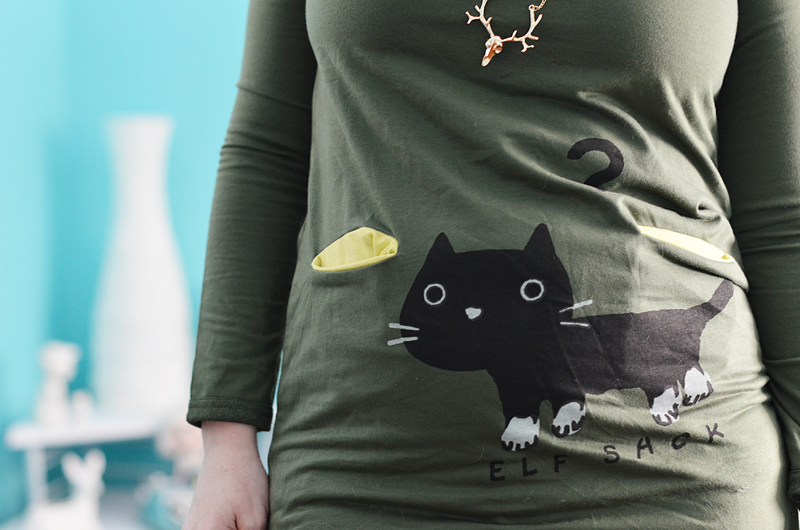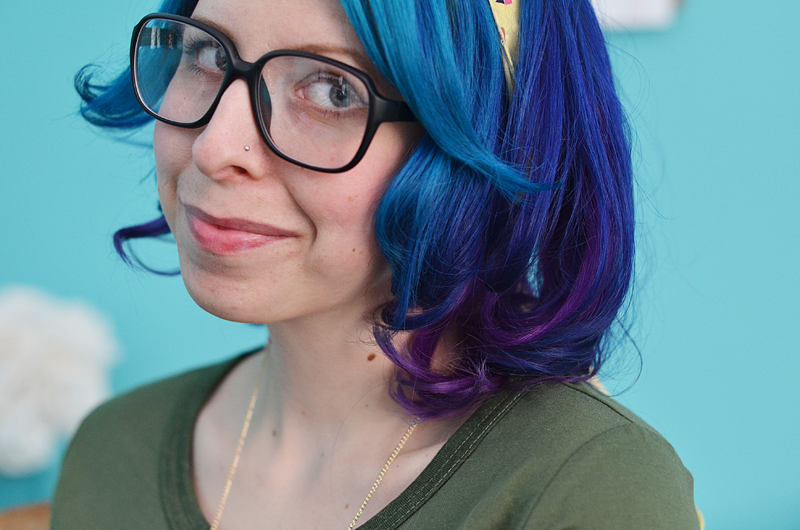 :: head to toe ::
scarf :: c/o
ModCloth
jeans :: Old Navy
shoes :: Forever 21
Well, it is a good thing I spilled the beans about my pregnancy last week because since then my belly hasn't stopped growing. It took me a long time to start showing but it is definitely not easy to hide now. Speaking of being pregnant, that's the pose I'm supposed to do all the time now right? Third one down. Hands on belly is the standard pose for pregnant ladies I think, the tongue sticking out is just me adding some extra flair.
Oh yeah, and I am pretty excited about my new blue hair. As I mentioned, I haven't been bleaching but at least this darker blue helps hide my out of control roots a little. My hair has actually been feeling really great lately and I think it is thanks to my new Veganese conditioner from Lush. My hair definitely feels like hair and not straw so that's always a plus.
That's all for now. I hope everyone has a fantastic Tuesday!
♥elycia
PS. Last time I wore these jeans I was asked what cut they were. I didn't want to say at the time but they are the skinny maternity jeans from Old Navy. So comfy!