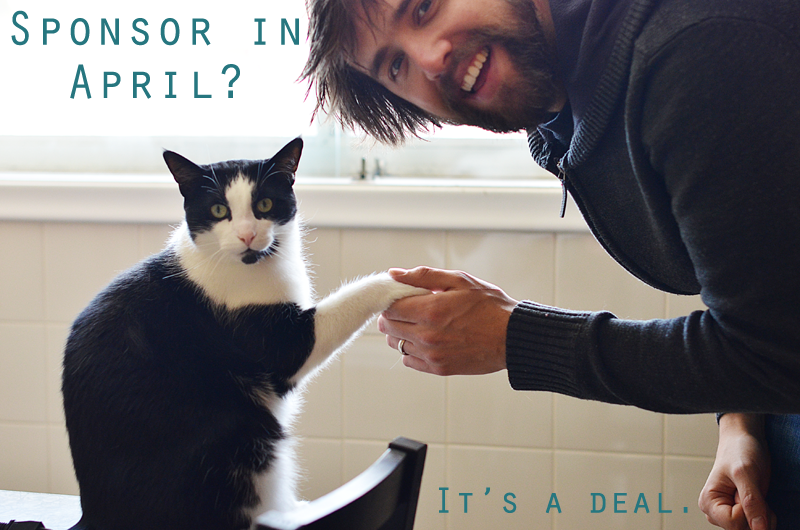 As I was writing the title of this post I thought to myself, no it't not April already, what month are we in now? Duh. It totally is almost April and I can't believe it! The months are disappearing, which I am totally ok with because I can't wait for warmer weather (and July).
If you are interested in sponsoring for April you can sign up at any time on my sponsor page. I have been using Passionfruit Ads and they make sponsoring really simple. I have small, medium and large spots available for April as of right now. The Feature spot is booked but you can reserve it for May if you like! As always please email me if you have any questions at loveelycia[at]gmail[dot]com.
Thank you all so much for your support!
♥elycia
PS. Since so many of you liked that photo of Ivan and Farva I thought I would use another one to make a silly photo for this post.