When we got our piano it also came with this old, brassy music holder. I love it because it keeps music off of the top of the piano where it can look kind of messy but I didn't love the colour. Easy fix: pass the spray paint!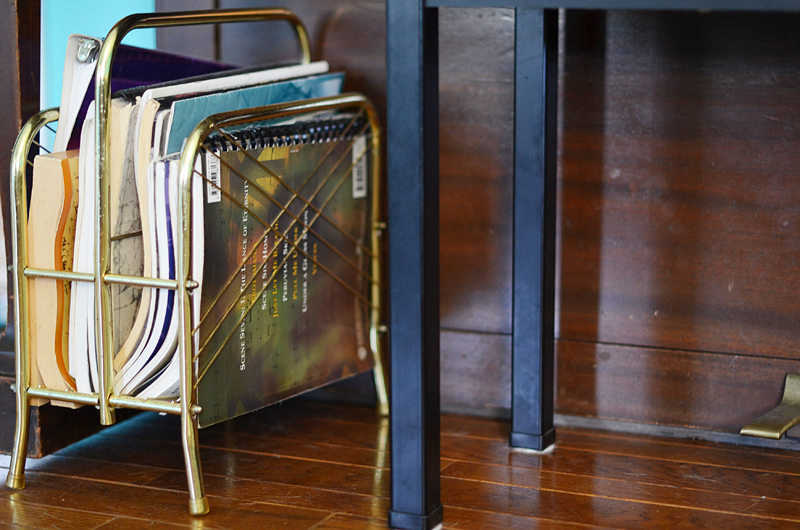 Ahh, much better. I used a orange/gold colour and I love the way it looks with the blue walls. I think it would be really awesome to paint the piano a lighter version of the wall colour one day but we will see how ambitious I get on that one.
The new look for the music holder is also Pinny approved. Isn't she looking so much older?! In the last few weeks she is really looking more like a cat instead of a kitten. I told her not to grow up but she is not a good listener.
Today my main goal is to move as little as possible. Yesterday I pruned our grapevines and apparently that was way too intense for my pregnant body to handle. I think I did too much reaching and bending. My stomach muscles are so incredibly sore today that it hurts to do anything. I am just going to rest and try to let them get over their traumatic experience of working yesterday.
On a positive note it is so nice out again today! Hooray!
♥elycia