As I mentioned, I went over to my Grama's house this past weekend to take some photos of the door she used to measure my cousins and I on. I really wanted to have some photos of it because I'm sure the new owners of the house won't really be into letting me come in and see it once in a while.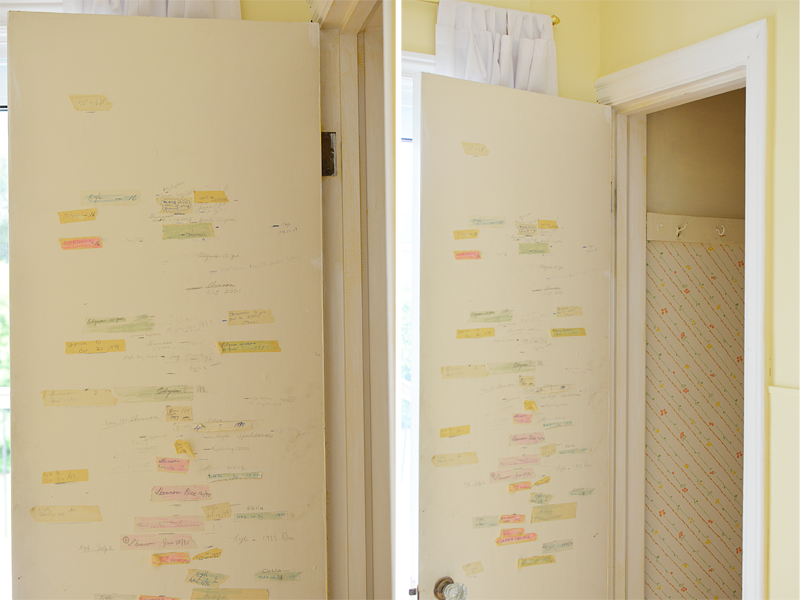 I loved seeing how I had grown and always got excited when enough time had passed to take a new measurement. It is really neat to look back on now too and see how short I once was!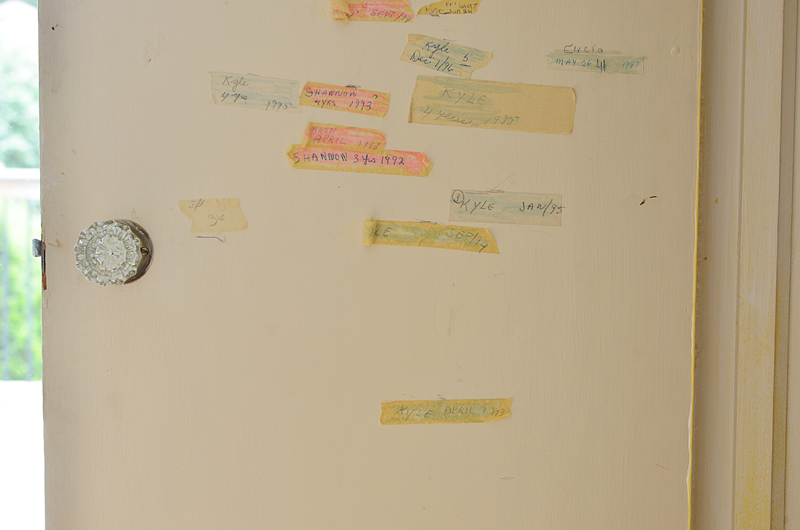 I was always a tall kid. I feel like now I am right around the tall side of average at about 5'7" so I always say I did all of growing as a kid. When I was younger I did not like always being one of the tallest in my class and people often thought I was older than I was. I was kind of shy and I guess maybe I would have prefered to take up a little less room. Ha, I don't really know.
My Grama even made estimates of how tall she thought we would be by 16 years old. Mine was pretty close actually!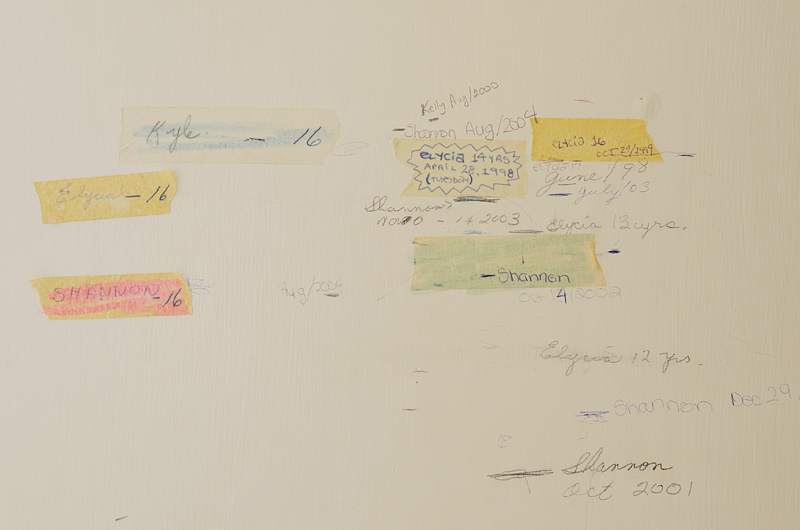 I absolutely love that my Grama did this and I fully plan on measuring our kid(s) somewhere in our house. Maybe I'll even make estimates on how tall I think they'll be, although I'm really bad at that type of thing. Ivan already thinks that the little guy I'm currently growing is going to be taller than him...and he's 6'3"! If he's right we are going to have one tall kid. We'll see!
Does anyone else have something like this that they can look back on and see how much they've grown? Are you doing it for your kids?
I hope everyone has a really good Tuesday!
♥elycia