Hi!
The lovely folks over at
Casetagram
offered to send me an iPhone case recently. I had been thinking about getting one on and off ever since I first saw them so obviously I accepted the offer and proceeded to cover my phone on babies! Fur and human.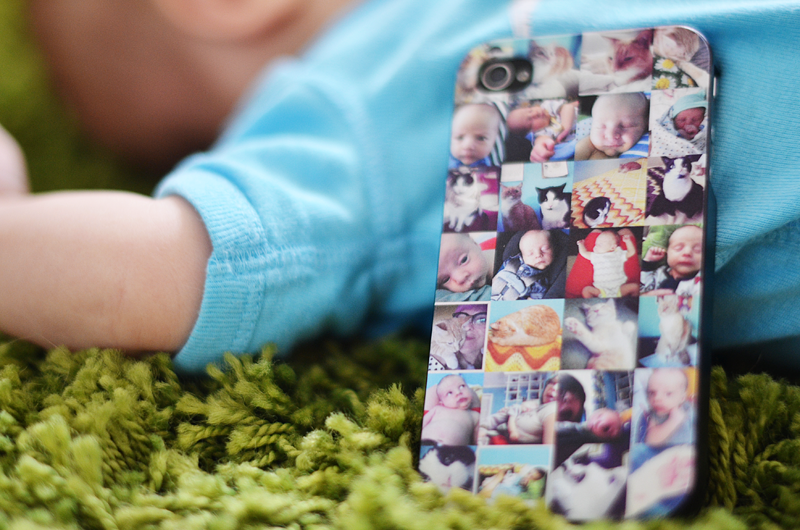 I just wouldn't feel right choosing anything else.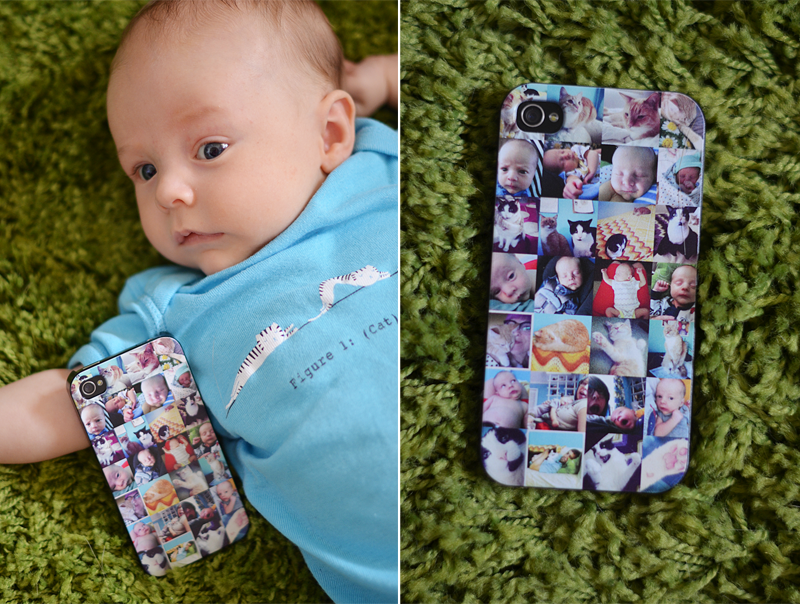 There are a lot of really neat shape options (the polkadot one is so cool!) but I choose to fit in as many photos as possible with this one.
The case itself feels very sturdy (although I am not a phone dropper so if you are I am not responsible for a broken phone. Now that I've said this I'm going to drop my phone. I hope I don't. Anyways, I should probably close this bracket statement) and they are available for more than just the iPhone.
So there is my fancy new phone case. Have any of you designed Castegram phones? Show me a photo!
Today I am headed out to the group at
Barefoot Babies
again. I really look forward to Wednesdays now. It's great to get out and talk to other people even when my tendency is to think that I would rather stay home. I come back from outings like this feeling so energized and great about everything! I hope you have a great Wednesday too!
♥elycia
PS. Milo's awesome onesie is from
Threadless
and was a gift from my friend
Alex
!