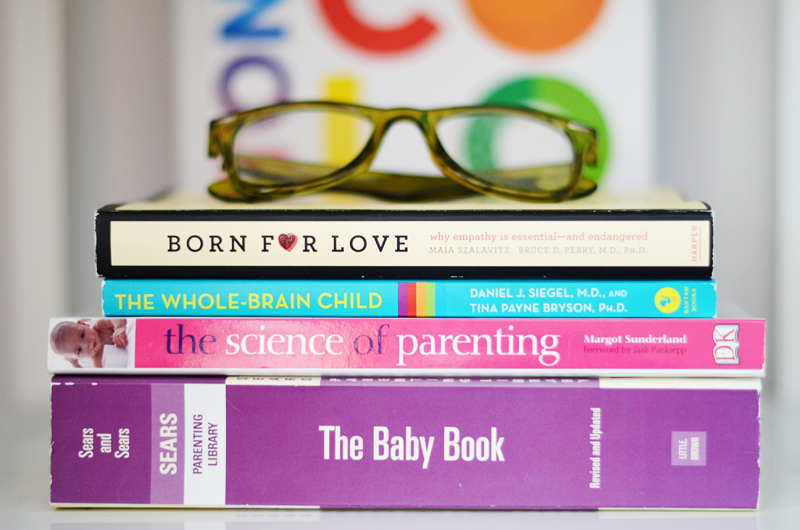 When I was pregnant I really loved reading books and watching movies/documentaries on pregnancy and birth. I guess it only makes sense that now that I'm a parent I love reading parenting books. I don't love reading all parenting books though, just the ones that talk about children's brain development and more gentle parenting methods that correspond with that brain development.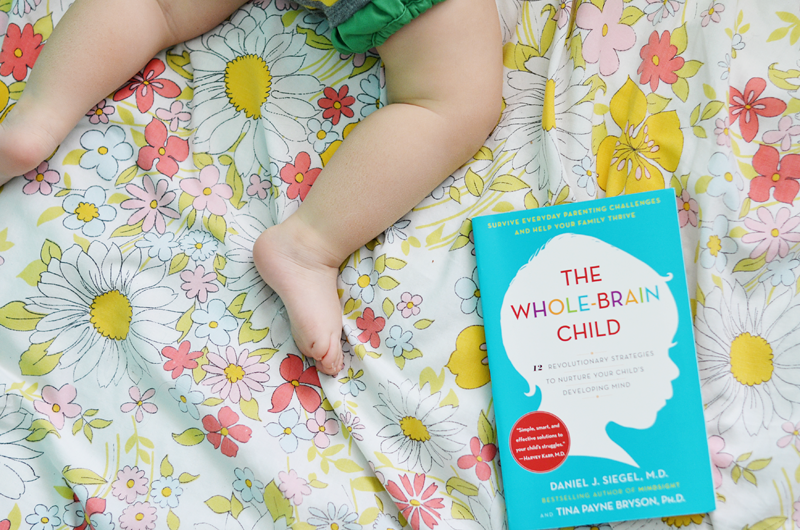 My favourite book so far has been
The Whole-Brain Child
by Daniel J. Siegel, M.D. & Tina Payne Bryson, Ph.D. I am awful at describing books (I always make them sound crazy & weird) so you can check out a description
here
(or Google it). Anyways, this book is amazing and I will definitely be reading it again. I actually got pretty upset while I was reading because it hit home so many times about things that I recognized from my own childhood. I'm not saying I had a terrible childhood, because I didn't, but I definitely dealt with some issues that I didn't understand and this book helped me realize what was probably going on.
I feel like The Whole-Brain Child doesn't even just apply to people who are dealing with children. Since reading it I have become more sensitive and patient about the strange things that people sometimes do. I honestly think that everyone should read it if you are at all interested in how the brain works and handles emotions.
I really can't say enough good things about The Whole-Brain Child. This is in no way a sponsored review, I bought the book with my own dollar bills, I just really loved it and I think that everyone in the world should read it. Yep, everyone, in the whole entire world.

Have you read The Whole-Brain Child? What did you think? Any other recommendations for similar books?
♥elycia