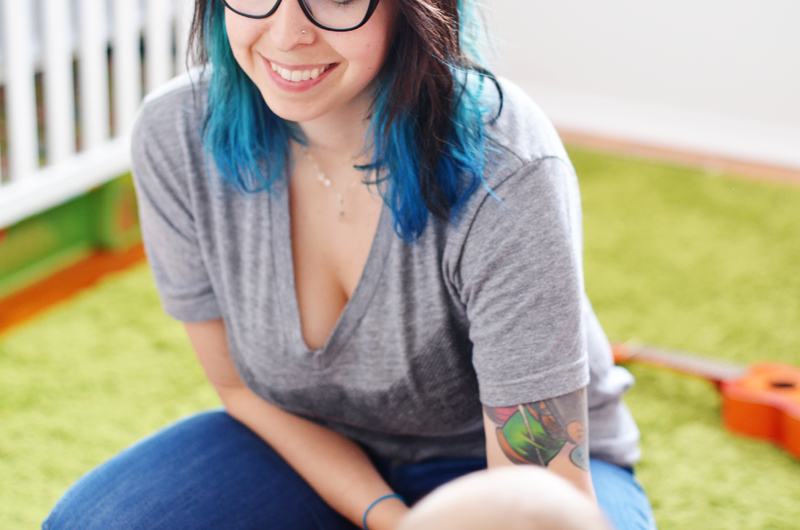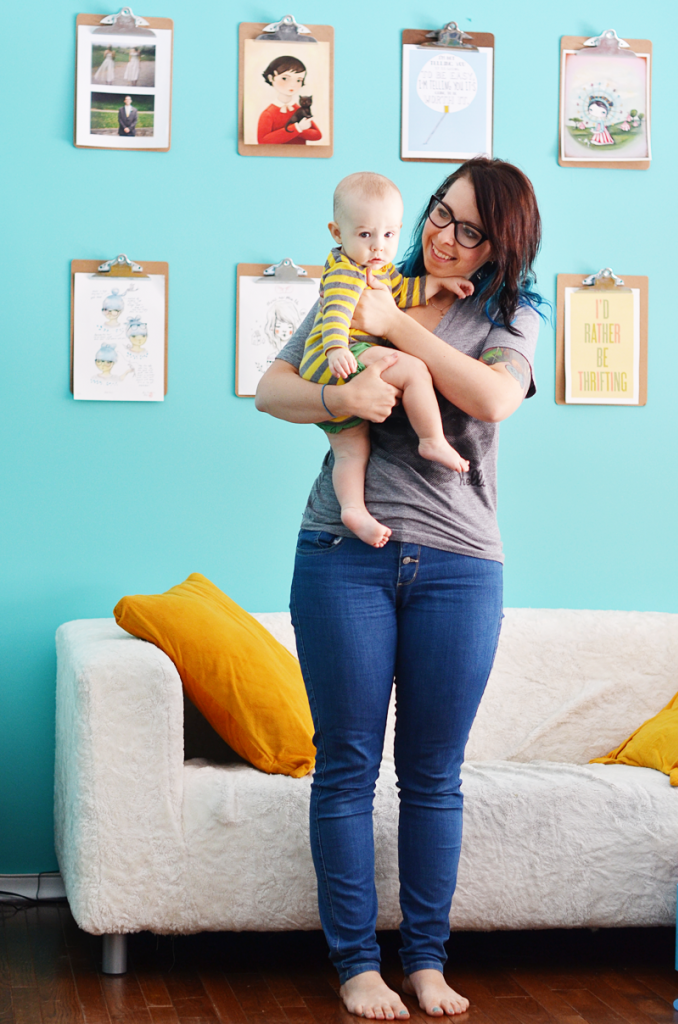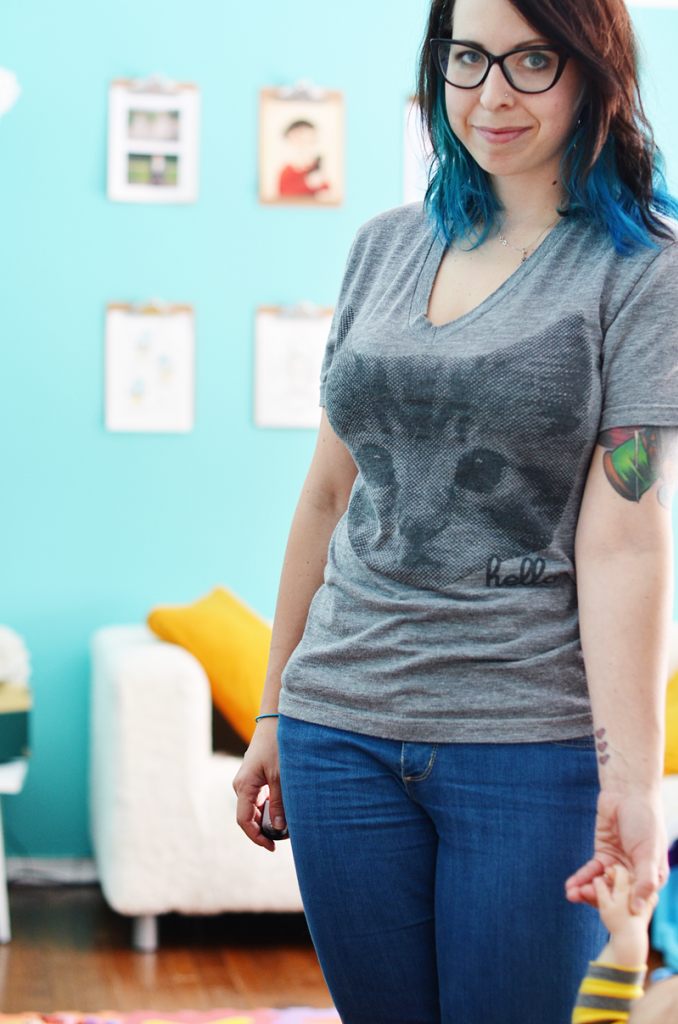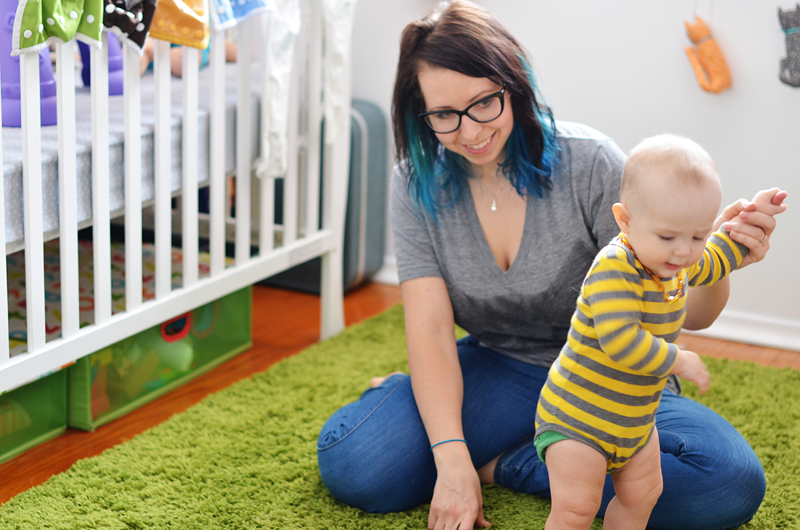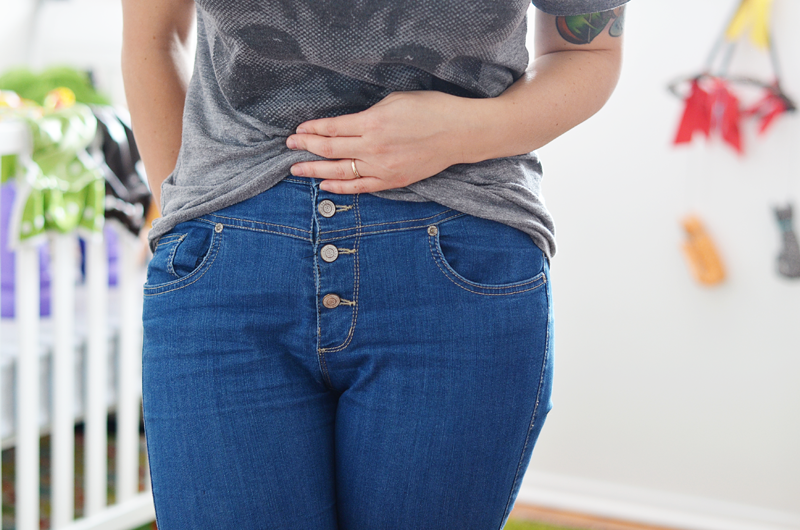 Yep, crotch shot. I had to show you the neat buttons!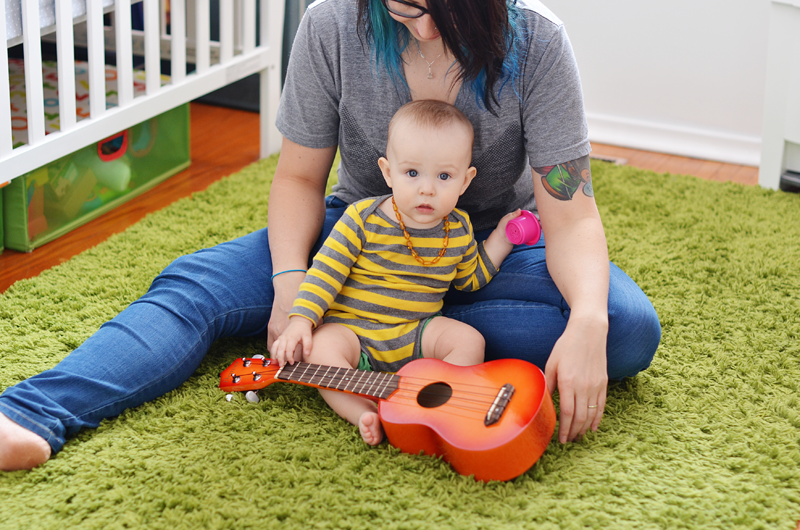 Milo is wearing an amber necklace that is too big for him, a striped onesie that he has been wearing since he was about 3 months old, & a green diaper cover for St. Patrick's Day.
It has been a long time since I hit that 'New Post' button. I could go into a long explaination of where I've been and what I've been doing but...boring, blah, blah, blah. I was getting grumpy about the internet so I took a breather.
Anyways, for now I'm happy to be back and sharing live up to the minute fashion direct from my living room/Milo's bedroom. We took these photos this morning so this stuff is hot off the press.
I was so in love with my
ModCloth jeans
that I got another colour. This Hello Apparel shirt has been one of my favourites since I got it and most days I walk around in bare feet. That's just how I roll. Plus socks just take way too much time to put on.
So apparently my break from the internet greatly affected my ability to type. I don't even want to tell you how many typos I made, including writing 'cocks' instead of 'socks'. Yikes.
I hope everyone is having a really good day and I plan on coming back tomorrow to tell you about some books that I've read lately.
♥elycia
This post contains affiliate links which help me run my blog and contribute to my family. For more info on affiliate links click here. Thank you for your support!
PS. Anyone who was
sponsoring my blog
during my hiatus has received an extra month of sponsoring free. Thanks for supporting me!!